The Mercedes-AMG GT is not a thin car. Skinny is not a word in its vocabulary. Nor is slow. And yet neither of these conclusions appear to have deterred German tuner Fostla, who has made the GT both wider and faster.
It gets a 'PD700GTR' widebody kit from its partner Prior Design. Not much is revealed about this PD700GTR widebody kit, other than it is indeed a wide body on an already wide body. A 'regular' GT clocks in at 1.9m wide, after all. Not far off the width of a Transit van.
To this body, Fostla adds a new exhaust and air filter, somehow upping the power to 641hp—a far cry from the regular GT's 469hp and GT S's 515hp.
There are new 20in alloys, 'adequate' tires (pity them), new KW springs, and new spacers, too. And, to top it all off (quite literally), a full-body vinyl wrap.
Cue an unhealthy fear of width restrictors and curbs right about…now.
NOTE: This article first appeared on TopGear.com. Minor edits have been made.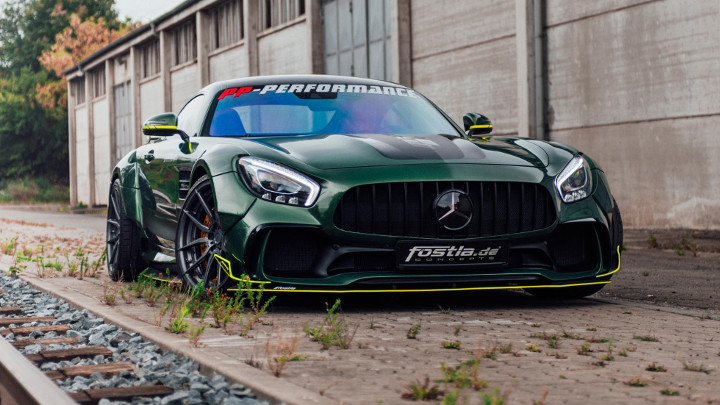 Continue reading below ↓
Recommended Videos