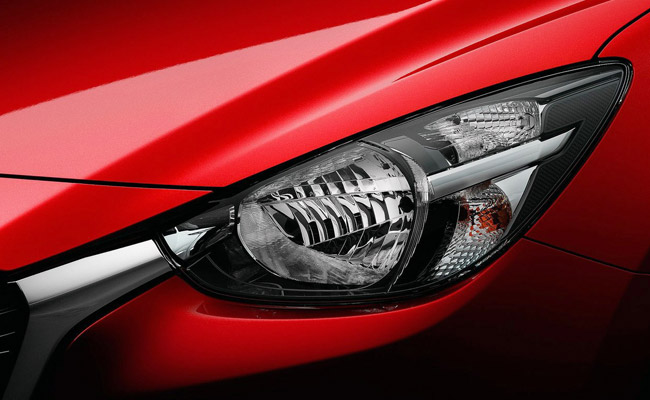 The all-new Mazda 2 hatchback was unveiled in Japan in July, where production at the Japanese carmaker's Hofu plant began. In September, Mazda started production of the new 2 at its Auto Alliance Thailand (AAT) facility, which is the second factory to build the all-new car. While the initial units produced at AAT are for the Australian market, the next phase of production is for the Thais themselves.
To roll out its new subcompact car for the Southeast Asian region, the Bangkok Post reports that Mazda will introduce the all-new 2 at the Thailand International Motor Expo, which is set to begin on November 28. This will also be the stage for the global unveiling of the Mazda 2's sedan version.
The next bit of news is about what's under the hood.
Unlike utility vehicles like pickups and SUVs, diesel cars have never been volume sellers in the Asian market. This could change soon when Mazda introduces the Thai-built 2 with Skyactiv-D. Mazda will be the first brand to manufacture a small diesel car in Thailand. This will also be its entry into the Thai eco-car program, where diesel engines up to 1.5 liters of displacement are allowed.
Since diesel engines are more expensive to manufacture than gasoline engines, Mazda says it will offset this with exports to Australian and European markets, the latter being a very popular market for diesel cars. A new engine plant that will produce the 1.5-liter Skyactiv-D engine will be constructed in Chonburi, Thailand. The factory is expected to be operational by the fourth quarter of 2015.
Continue reading below ↓
Recommended Videos
Although no time frame was given, Mazda will inevitably add a gasoline version of the all-new 2 to its Thai range. To comply with the Thai eco-car program, the gasoline engine should have a displacement of 1.3 liters or less. Its AAT facility already produces 1.5-liter Skyactiv-G gasoline engines for export to Australia. This means the usual powerplant options for the Mazda 2 will be available for a future Philippine release.
Are you guys excited that the all-new Mazda 2 is moving a step closer to our country with its upcoming ASEAN debut? And just as important, do you think Berjaya Auto Philippines, Mazda's local distributor, should bring the 2 Skyactiv-D model to our market?