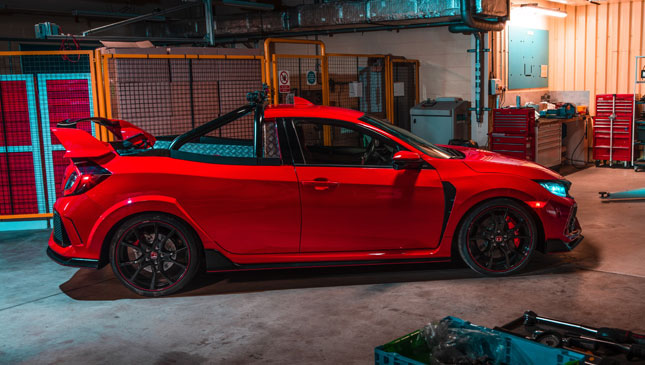 Just because you can do something, doesn't always mean you should. In Australia, for example, the V8 Ute Racing Series was actually a thing, eschewing the whole utility aspect of pickups for the sake of racing them on a track. It was as ridiculous as it sounds. Look it up on YouTube if you're curious.
ADVERTISEMENT - CONTINUE READING BELOW ↓
Perhaps taking a cue from the bogans down under, Honda UK recently came out with a pickup version of the Civic Type R. No, seriously. The concept was revealed at this year's Society of Motor Manufacturers and Traders (SMMT) Test Day and was made by the team behind Synchro Motorsport at the Swindon factory.
The team accomplished this admittedly impressive feat by taking a Rallye Red unit and ripping out half of what was behind the B-Pillars to create a bed. At least they had the good sense to retain the wing, which is movable to allow easier access. It uses the same engine as the regular Type R, so its cargo will reach its destination quickly.
Project lead Alyn James said: "We have a special projects division at the factory in Swindon, and this project was a fantastic opportunity for the team to show just what their creative minds could do. The passion that our engineers have for Honda is shown in our latest creation, and we are even considering taking it to the Nurburgring to see if we can take the record for the fastest front-wheel-drive pickup truck"
Honda, for better or worse, has no plans of putting this thing into production. That potential Nurburgring run should be interesting, at least.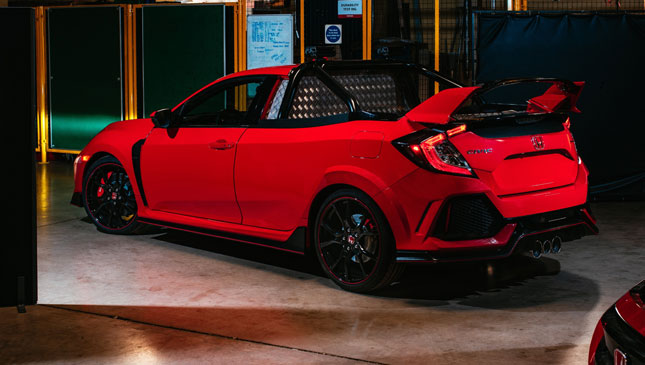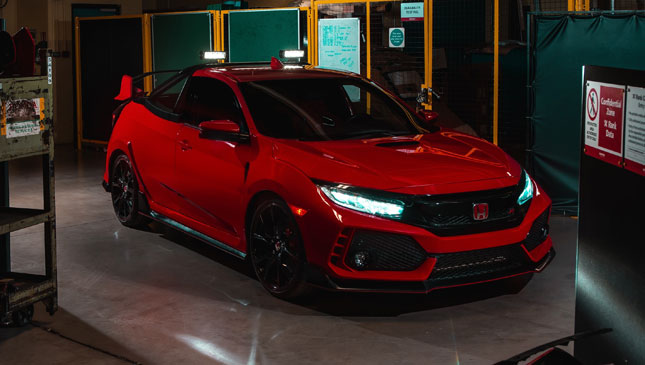 ADVERTISEMENT - CONTINUE READING BELOW ↓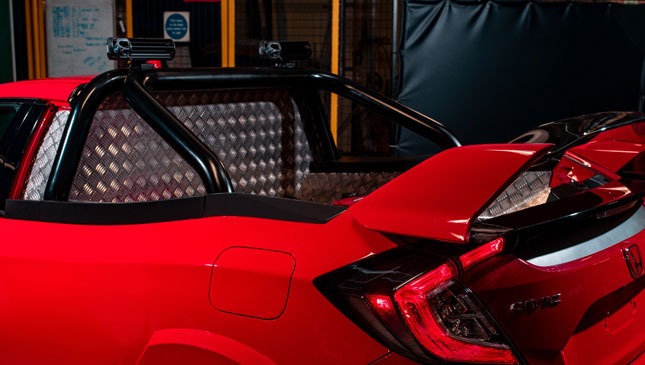 ADVERTISEMENT - CONTINUE READING BELOW ↓