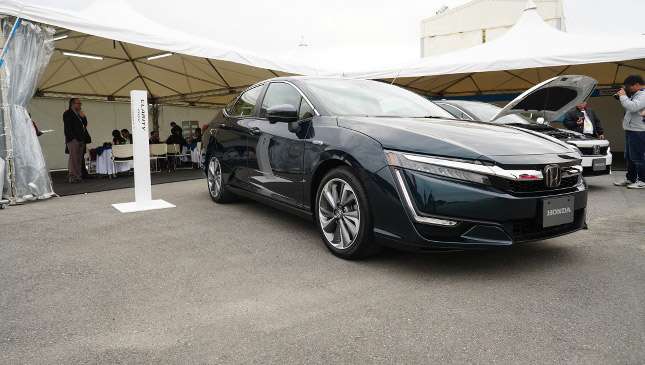 It's been for some time now that the Clarity has ceased being a purely fuel-cell vehicle. The all-new successor to the original FCX Clarity debuted at the 2015 Tokyo Motor Show still with a fuel-cell powertrain, but earlier this year, two other versions of the Clarity were unveiled at the New York International Auto Show: the Clarity PHEV (plug-in hybrid electric vehicle) and the Clarity Electric battery EV.
That's right: three EVs under the same line and sharing the same platform, which makes the model not only efficient to run on the road, but also efficient to produce.
Continue reading below ↓
Recommended Videos
All this looks to work out for Honda's Vision 2030 strategy, under which the Japanese carmaker aims for the electrification of two-thirds of global automotive sales by the said year. Honda expects that PHEVs will account for the bulk of EV sales come 2030—meaning that while the FCV (fuel-cell vehicle) still appears to be the face of the Clarity series, it is the PHEV that will be the more prolific seller.
Save for its own wheel design, trademark 'hero color,' minor styling variations, and model-specific badging, the Clarity PHEV—first seen in Japan at this year's Tokyo Motor Show—is completely identical to its FCV and Electric siblings. Power comes primarily from a 181hp electric motor that delivers peak torque of 314Nm from the word go. A 1.5-liter Atkinson-cycle works to generate electricity for the motor, but it can also function as a direct power source in more spirited driving.
For the most part, electricity is supplied by a 17kWh lithium-ion battery pack, which can be fully recharged in 2.5 hours. In conjunction with the Normal, Sport, and Econ driving settings, a fourth 'HV mode' can be selected to "maintain the battery's state of charge."
Now, for the all-important range and consumption figures. Depending on where you look, all-electric range is quoted at either "100km-plus" or 68km; we'd go with the more conservative figure. Total extended range—that is, with the electric motor and the gasoline engine working together—is 531km based on Honda's internal testing, while the EPA fuel-economy rating is 105MPG-e (miles-per-gallon equivalent). That's about 44.6km/L.
The Clarity PHEV boasts the latest Honda Sensing safety and driving-assist technologies, as well as the Display Audio multimedia system with Android Auto and Apple CarPlay compatibility. Available in either Standard or Premium trim, it will be sold as a 2018 model in select markets—ours not included, to state the obvious.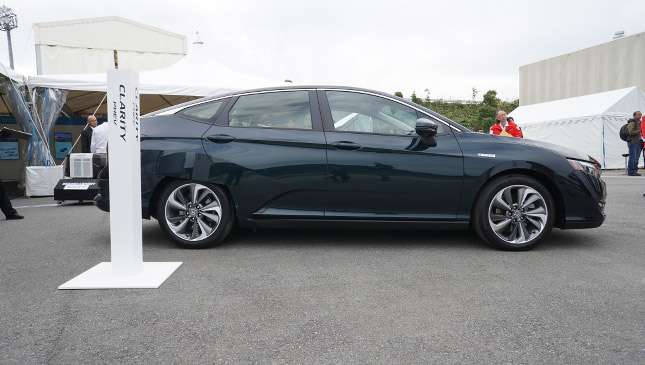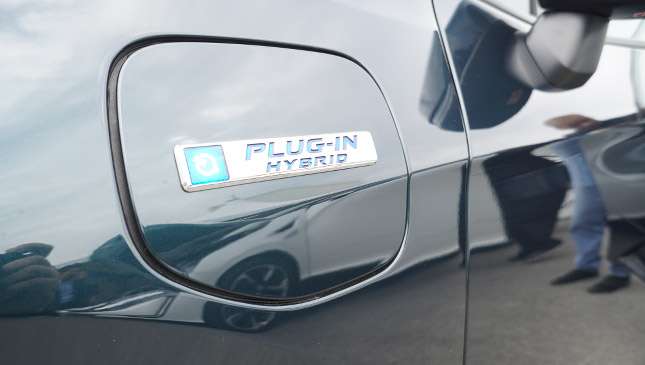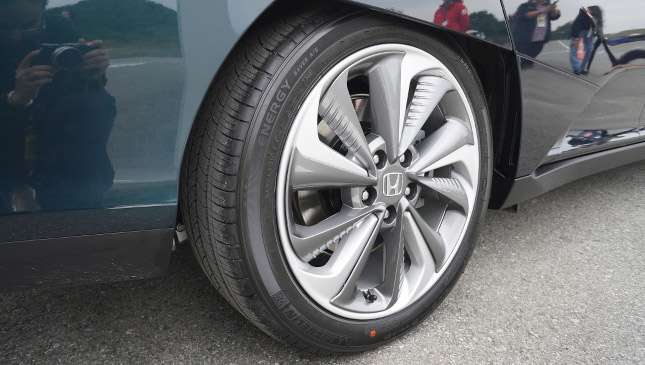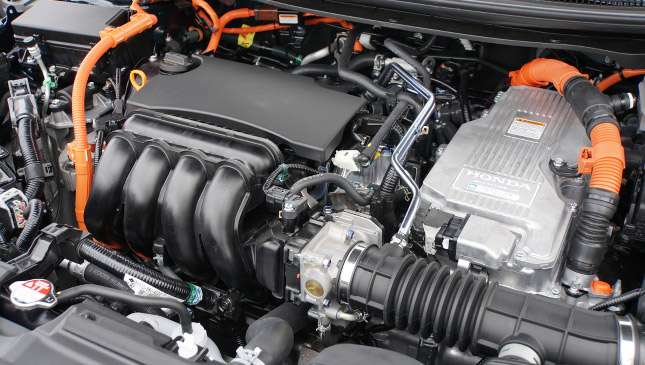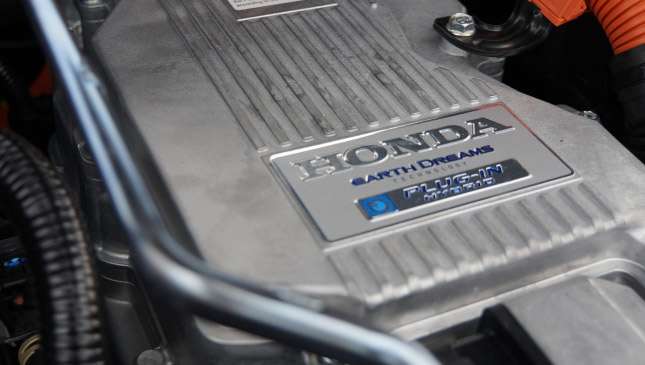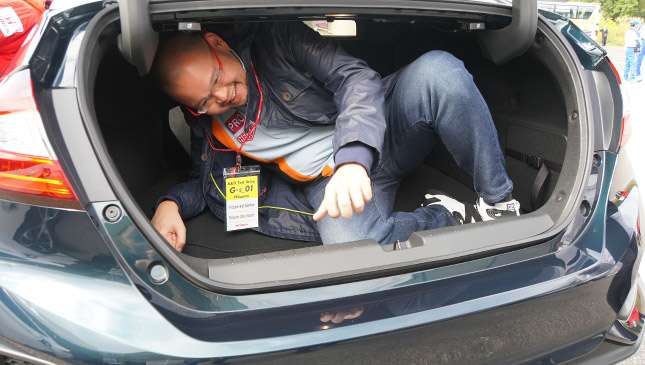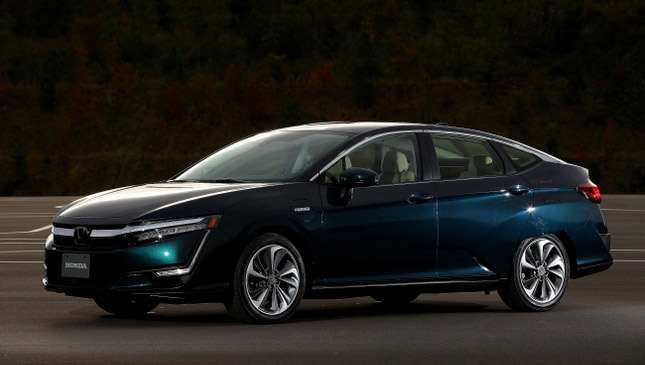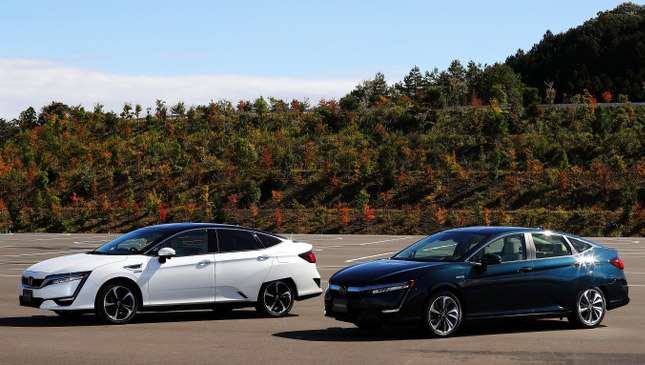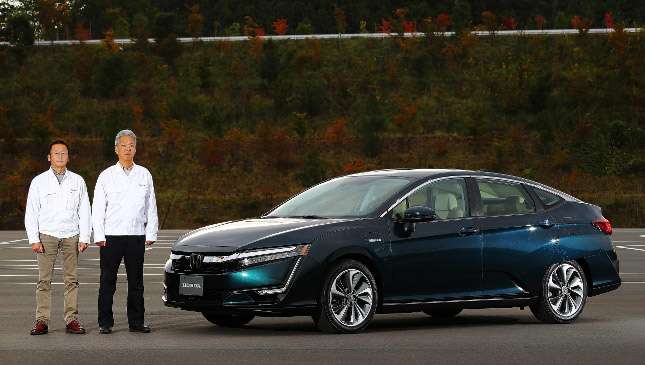 Photos by Sharleen Banzon using a Sony A6500