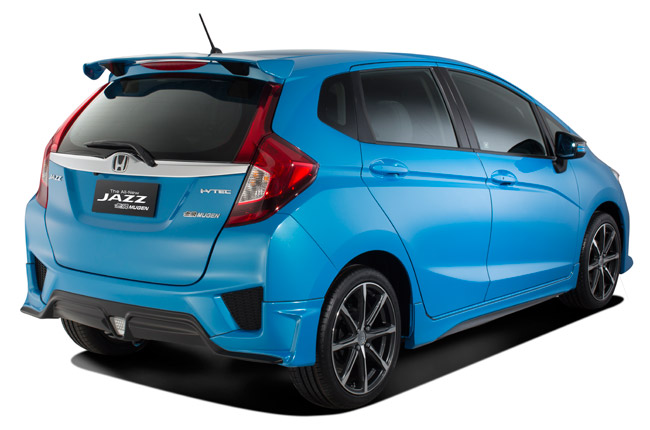 During last night's much-anticipated launch of the all-new Honda Jazz, it was hard to ignore the fact that two out of the three cars on display were fitted with accessories. Honda Cars Philippines is clearly making a strong case for its Modulo and Mugen kits, prominently displaying Modulo accessories on a Taffeta White 1.5 V CVT, and Mugen goodies on a Vivid Sky Blue Pearl 1.5 VX+ CVT variant.
This trend of heavily promoting its aftermarket divisions started with Honda's introduction of the CR-Z nearly a year ago. That good-looking hybrid hatchback came in stock Modulo and Mugen flavors. Also, you can't buy a stock 2.0 Civic today--it comes standard with Mugen items. With the Jazz, the cars won't be sold with the kits already installed. You have to purchase the accessories after you buy Honda's latest hatchback.
So here are the parts that will make your Jazz stand out from the rest. Feel free to ogle and drool like what we've been doing since last night. Then check out the provisional prices after the photos.
Take note: Modulo accessories are in white, and Mugen accessories are in blue.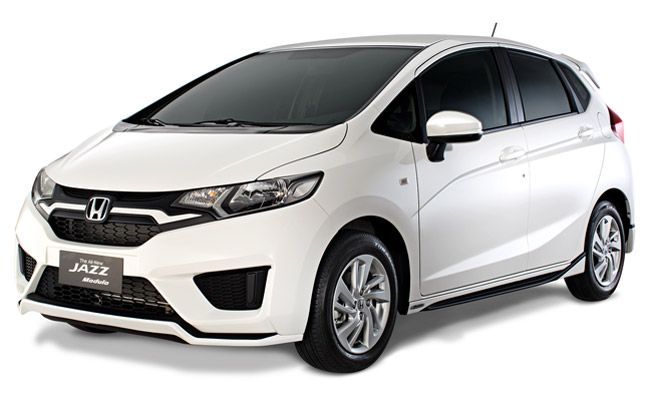 Continue reading below ↓
Recommended Videos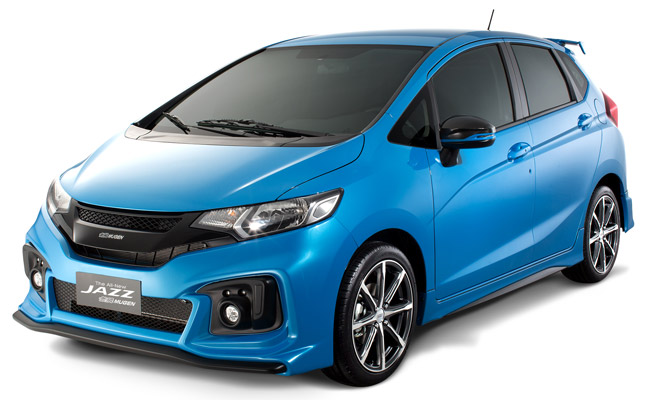 Okay, now that you've convinced yourself you want a kitted-out Jazz, let's add a dose of reality to your fantasies. We haven't been able to get specific prices from official sources, but we were given provisional figures. We were told the cost of the Modulo package you see here is about P50,000, and the Mugen package goes for about P400,000. The latter includes the original Mugen wheels you see in the photos.
What do you think, guys? Are these accessories worth it?