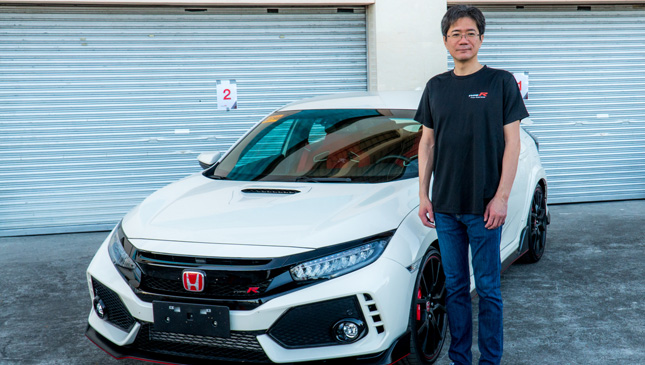 Almost 11 months from the day Honda Cars Philippines Inc. (HCPI) publicly revealed its mythical Civic Type R, the Japanese carmaker held its culminating event for the first batch of lucky owners. At the Clark International Speedway, a track day was organized for customers of the coveted hot hatch.
During the said event, about 40+ owners did driving exercises consisting of slalom and braking tests, high-speed cornering, and track-lapping drills. This gave the owners the basic skills needed to appreciate the 306hp beast in their garage.
HCPI management also revealed that the initial batch of 100 units was sold out within 48 hours after being made available to the public.
Continue reading below ↓
Recommended Videos
It was a long wait for those who made reservations, with deliveries only beginning late last year. But as expected, 100 units cannot hope to sate a market hungry for the Civic Type R. There were even some customers who resold their cars for a fat margin, proof that there's still strong demand.
Well now there's good news straight from the top. HCPI president and general manager Noriyuki Takakura announced that they want to bring in more units. He said: "Honda in the Philippines is now highly considering bringing in another batch of Civic Type R in the future."
Yes, that's not a solid announcement with dates and prices, but based on conversations with other people we spoke to at the event, HCPI is just waiting for an allotment from the main factory. All Civic Type Rs in the world are built in Honda's plant in Swindon, England. Since 2018 is the first full year that it's on sale, worldwide demand is quite high.
What about the price? Of course it's way too early to talk about what the final SRP will be. But individuals we spoke to said that the goal is to keep the price as close to the original P3 million amount as possible. One source said that if an increase happens, it would be because of the volatile currency rate—and even then, the added cost probably wouldn't reach P100,000.
And now that we've driven the Civic Type R on the track, believe us when we say that it's worth the price. Are you lining up for the next batch?