There aren't many places to go dune bashing here in the Philippines. Rocky inclines? Yes, we have those. Plenty of muddy rainforests and intense river crossings, too. But giant mounds of sand as far as the eye can see? Only one place really comes to mind: the Paoay Sand Dunes in Ilocos Norte.
Why do we bring this up? Because Honda just dropped its Rugged Open Air Vehicle concept at the 2018 Specialty Equipment Market Association Show (SEMA) in Las Vegas, Nevada, and we just think it'd look perfect kicking up sand and flying about on local soil.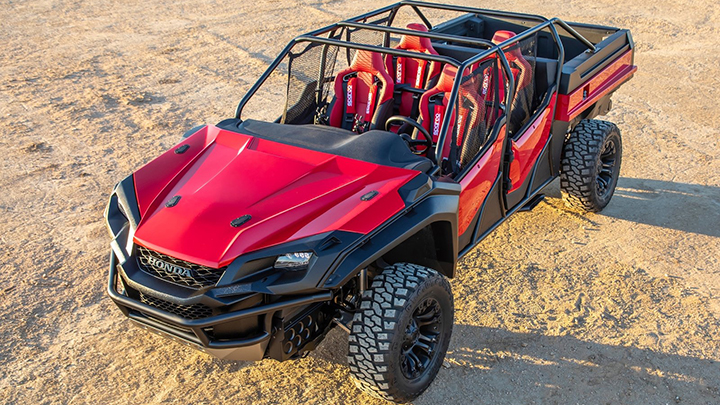 Continue reading below ↓
Recommended Videos
Designed and developed by Honda R&D Americas and based on two of the Japanese carmaker's prominent offerings in the US—the Ridgeline pickup and the Pioneer 1000 ATV—the Rugged Open Air Vehicle is being labeled by the company as the ultimate wind-in-your-face adventure vehicle.
The concept utilizes the Ridgeline's suspension setup, while various body components such as the doors, the custom bed, and the tailgate panels are lifted from the Pioneer 1000. The steering wheel is from the aforementioned ATV, while the steering column is from the pickup. A few Civic Type R seats wrapped in waterproof material were throw into the package for added sportiness.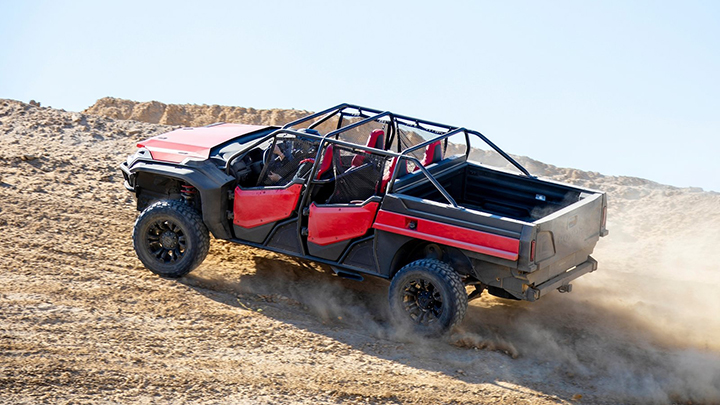 So, this is basically a mashup of the Ridgeline, the Pioneer 1000, and the Civic Type R—Frankenstein's monster in automobile form. To cap it all off, Honda has coated the exposed interior with durable paint-on surfaces for added protection from the elements.
Sadly, no powertrain details just yet. Judging by the video below, though, this is going to be one very capable machine. Anyone else drooling at the thought of taking this to the Paoay Sand Dunes?