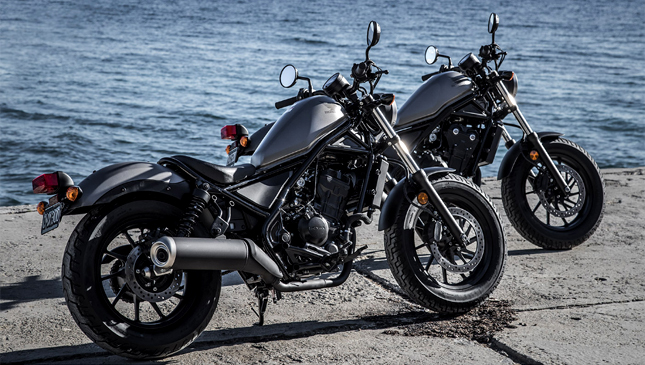 Wow. Whether it's on two or four wheels, Honda sure has a knack for handing the people what they want. The Japanese motorcycle giant has given us an official look at its upcoming Rebel 300 and Rebel 500 two-wheelers, and boy do they look stunning.
Initial images show a straightforward, minimalist overall look with classic design cues, a low stance and a very attractive lean silhouette. Its rugged good looks are further emphasized by a die-cast aluminum subframe, color-matching steel rear fender, large 16-inch rims, chubby 41mm fork tubes, and a blacked-out muffler. Capping things off are a classic instrument shape and a neat-looking glass-lens headlight. This is a bike with an attitude, and we're really digging it.
ADVERTISEMENT - CONTINUE READING BELOW ↓
That low stance serves more than just the bike's image, too. With a seat height of just 27.2 inches and a narrow frame, the Rebel is expected to be pretty comfortable and relatively easy to maneuver. What's more, the 500 weighs a light 185kg with a full 11L fuel tank which makes it beginner-friendly, the company says.
The Rebel 300 runs on a 286cc single-cylinder engine while the Rebel 500 is powered by a more-potent 471cc twin-cylinder mill. No specific output figures just yet, but Honda says we can expect a fun ride at both low and high speeds with plenty of low-rpm torque and great high-rpm performance. The 500 comes in Matte Silver, Bright Yellow, Black and Red paint jobs, while the 300 can be had in Matte Silver, Matte Pearl White, Black and Red.
Honda has released price points for the Rebel 300 and 500, and though they're still tentative, the prices do make it increasingly tempting to ride one home as soon as they hit showrooms. The Rebel 300 carries a tentative price of $4,399 (around P220,000), while the Rebel 500 is expected to go for $5,999 (around P300,000).
ADVERTISEMENT - CONTINUE READING BELOW ↓
Recommended Videos
Bikes like these tend to find popularity in Asian emerging markets, so we think it's a safe bet the Rebel could make its way here. US availability begins in April of next year--so yeah, it might be time to save up.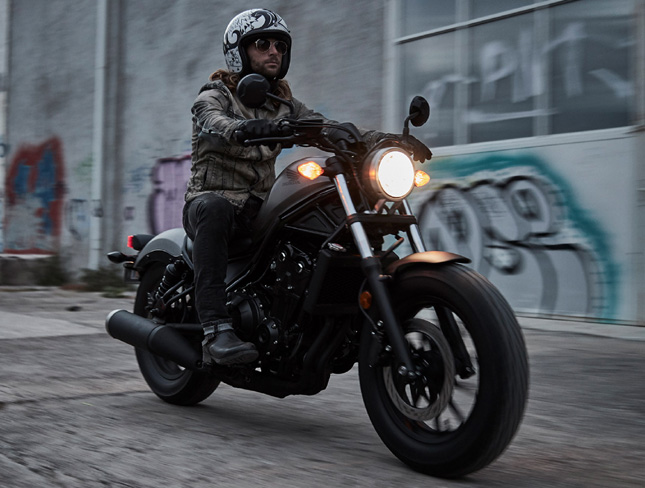 ADVERTISEMENT - CONTINUE READING BELOW ↓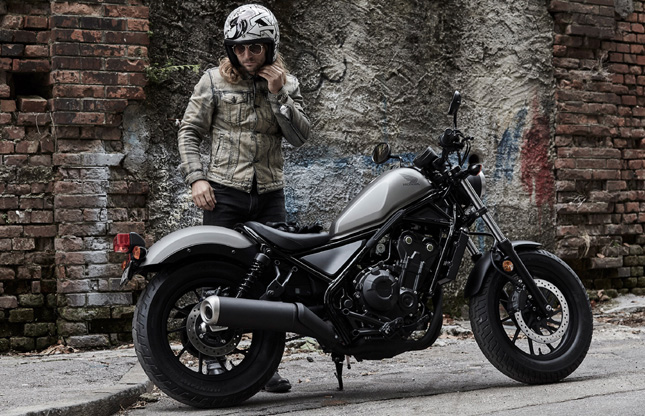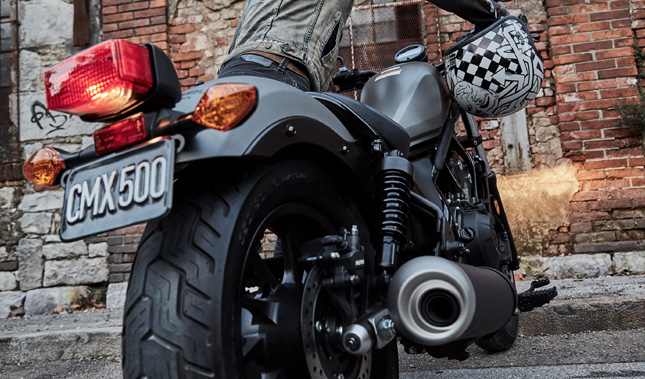 ADVERTISEMENT - CONTINUE READING BELOW ↓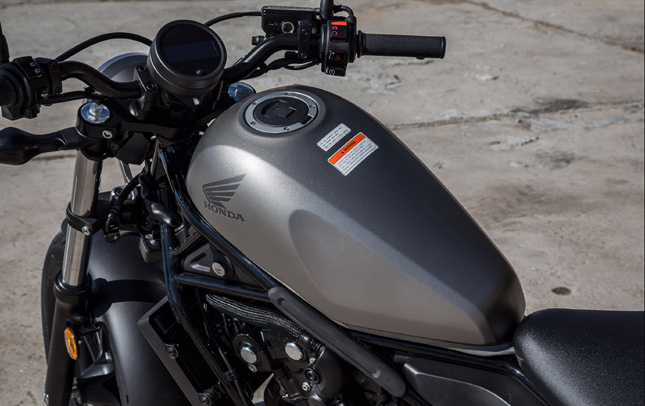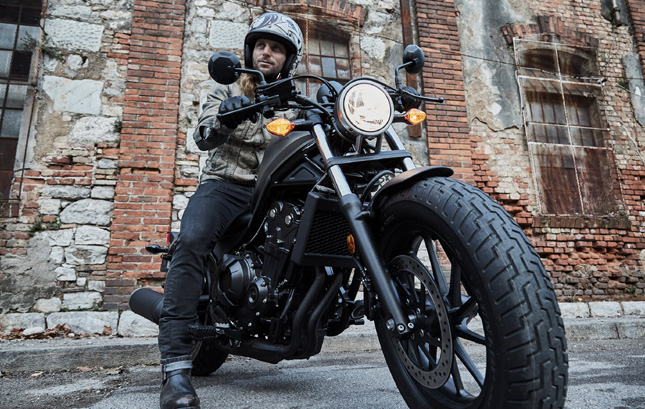 ADVERTISEMENT - CONTINUE READING BELOW ↓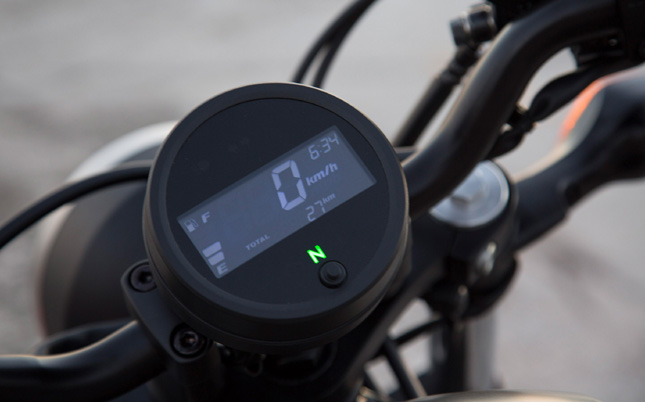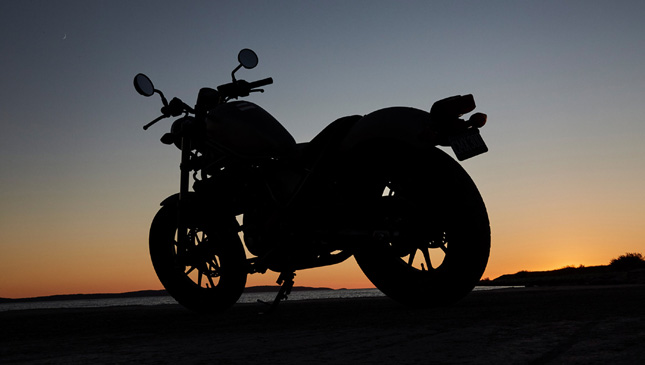 ADVERTISEMENT - CONTINUE READING BELOW ↓