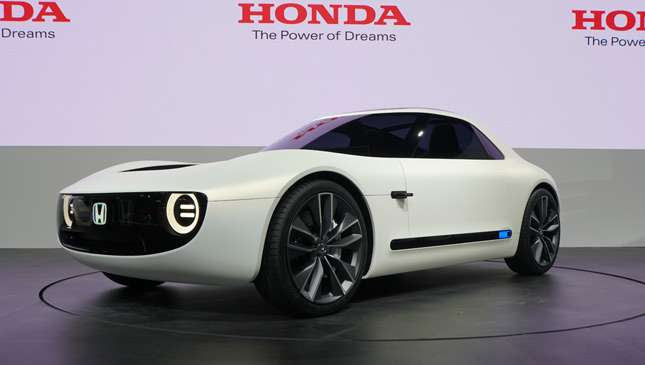 This is what the future of all-electric sporty driving looks like, according to Honda—and we think there's really nothing else that outdoes it in striking the perfect balance between retro design cues and future technologies.
The Honda Sports EV Concept is based on the same dedicated electric-vehicle platform as the Urban EV Concept, unveiled last month in Frankfurt. Like the earlier released model, the new concept features round headlamps, square taillights, and blue illuminated details—including battery/charging status—against blacked-out sections of bodywork. One of the standout aspects of the styling is the sleek black glass roof, which contrasts nicely against the white paint job.
Continue reading below ↓
Recommended Videos
Designed to "realize the joy of driving with an EV model," the Sports EV Concept boasts a low center of gravity as well as a silhouette typical of front-engined, rear-driven sports cars. The size is very compact, but bigger than the S660 kei car exclusive to the Japanese market. Think Mazda MX-5 proportions.
"We adopted a low and wide package, which represents the 'beautility' of a sports car, striving to realize a design which will be loved by a broad range of people for a long time," says company president and CEO Takahiro Hachigo. He adds: "Honda will always research and develop new technologies and products for the joy of helping people and for the joy of driving, and Honda will continue offering products that go beyond the expectations of our customers."
There are no further details on the Sports EV Concept so far; it has only been confirmed that the Urban EV Concept will be the basis of a new model that will be launched in Europe, then in Japan, in 2020. This is in line with Honda's aim to electrify two-thirds of its global automotive sales by 2030. Which makes us optimistic that we'll see something based on the Sports EV Concept, too—surely Honda knows that something this good has to make it to production sooner rather than later.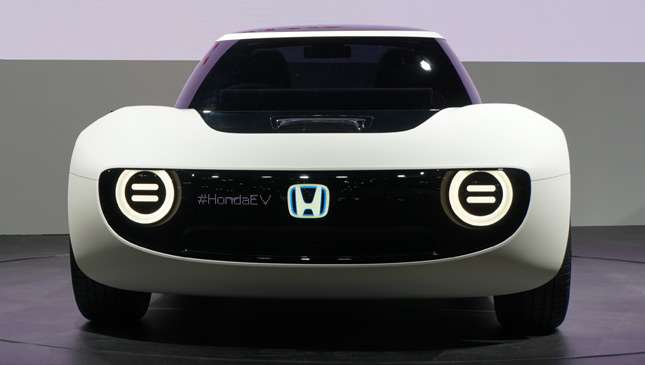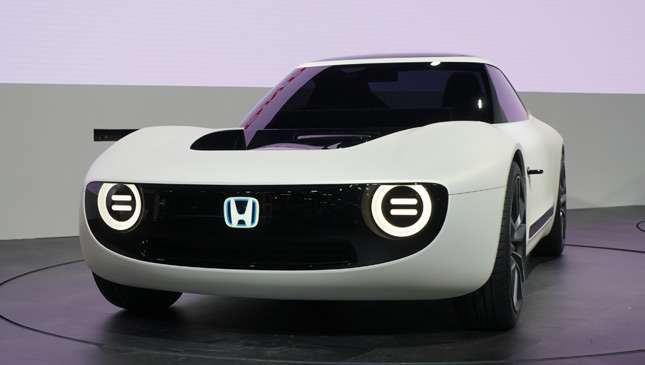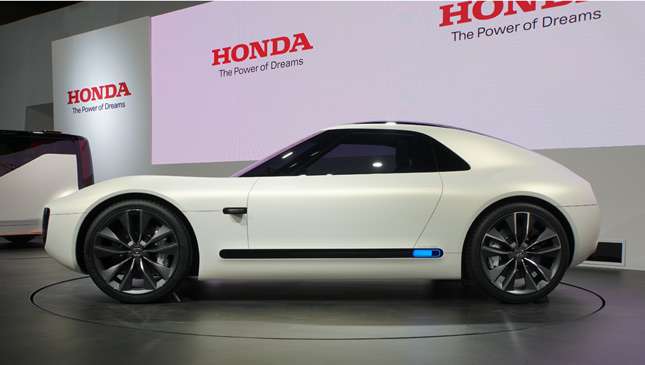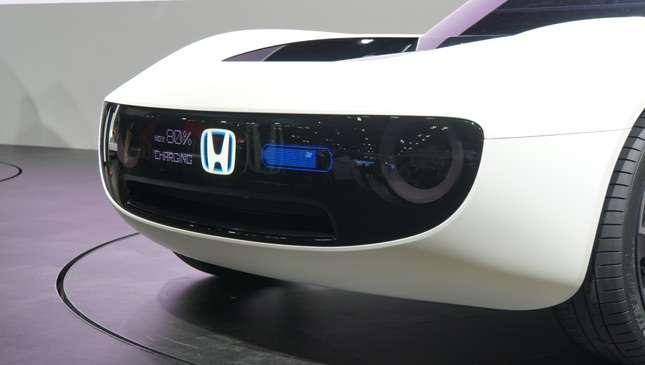 Photos shot using a Sony A6500