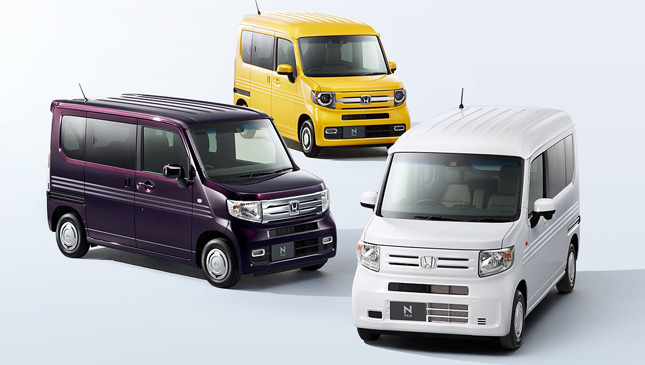 Tiny, light and humble Kei cars are as synonymous to Japan as sushi and Ichiran Ramen—you just can't turn a corner without spotting one. But it's not just the novelty that draws people to them: Their miniature scale is great for the tight streets that make up the country's megacities.
It's a page we think the Philippines would do well to borrow from the Japanese. Midsize SUVs and pickup trucks are nice and all. But the practicality of a parking-friendly vehicle with decent space and an efficient engine is an idea that deserves a long, hard look.
This is why we think vehicles like the one you see above, the all-new Honda N-Van, would be perfect in cities like Manila and Cebu, where cars are growing in number and streets are continuously getting tighter.
Continue reading below ↓
Recommended Videos
Honda calls this a "van-type mini-vehicle," and it comes in two forms: One for utility, and one which emphasizes personality. The carmaker promises plenty of room, and the vehicle's new central fuel tank layout provides a lower floor to fit more cargo. All the seats, save for the driver's, feature a "dive-down" function which enables them to fold flat from front to tailgate. Another big plus is the van's "pillarless body construction" that provides an exceptional view of your surroundings.
Underneath the N-Van's hood is a tiny 660cc DOHC engine that puts out either 52hp and 64Nm, or 63hp and 104Nm. You can choose between a CVT or six-speed manual transmission, and there's a 4WD version available. It comes with a handful of safety features as well, including Honda Sensing driver aids like collision avoidance and lane detection.
Sales of the N-Van in Japan began today, with its price ranging from 1,267,920 yen (P600,000) to 1,799,280 yen (P850,000). Now if only we could find a way to deal with our country' flood problem.