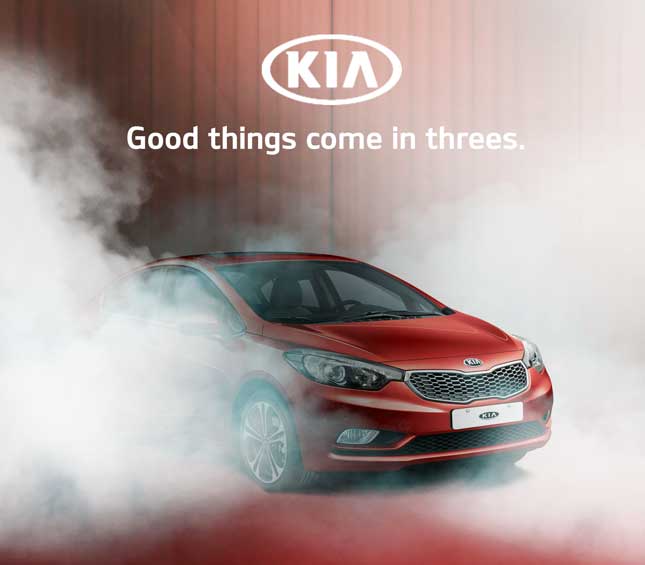 The Kia Forte is kind of a market oddity. It was made available in our market, but we never really saw any promotional efforts after the quiet introduction. The high price kept most buyers away, and the local distributor seemed to accept the difficulty of competing in the segment, simply concentrating on more profitable models.
We hope this time it will be different for Kia's compact contender. Next week, we learned Columbian Autocar Corporation will launch not just one model, but three versions of the Forte. These are the Forte sedan, the Forte Koup, and the Forte 5 hatchback.
"Good things come in threes," the media invite says.
With Kia president and chief designer Peter Schreyer firmly guiding the styling of the cars, the Forte models look handsome and sleek. We are now looking at the evolution of Kia's tiger grille. In terms of design--based on the photos anyway--the Forte can hold its own against the current compact sedans in the market.
In other countries, engine options include a 1.8-liter, a 2.0-liter and a 1.6-liter turbo. All these powerplants are gasoline-fed and have four cylinders. Of course, we want the 201hp turbo, but we'll probably have to settle for the normally aspirated mills.
Continue reading below ↓
Recommended Videos
It's too early to say what features and variants we'll get, but the crucial info will be the pricing. If these Forte models are overpriced like their predecessor, the Japanese compacts will retain their hold on the segment.
We'll all know by next week whether these Forte models have a good chance of succeeding in our market.