Meet the Siån, a limited-run evolutionary step of Lambo's V12 lineage. It's also the fastest and most powerful car to ever come out of Sant'Agata Bolognese.
Yep, it's official: Lambo has gone hybrid. But not as you'd imagine. As everyone else in car world is starting to embrace smaller-capacity engines, turbocharging, and fully-electrified drivetrains, Lamborghini is still clinging to its beloved 12 cylinders like Gollum's precious. And not just clinging to them, but juicing them with supercapacitor technology (jeez, that sounds cool) to make the fastest and most powerful Lamborghini ever. This sounds like our kind of progress.
Let's start with the name. Siån. It translates as 'flash of lightning' in Bolognese dialect. But with that funny squiggle, you may be thrown as how to say it. Sy-anne? See-an? Well, it's pronounced 'Shh-ahnn.' Sounds a bit like a receptionist at your local recruitment centre. In reality, it's a lot more exciting than that—having pinched tech from the Terzo Millennio.
ADVERTISEMENT - CONTINUE READING BELOW ↓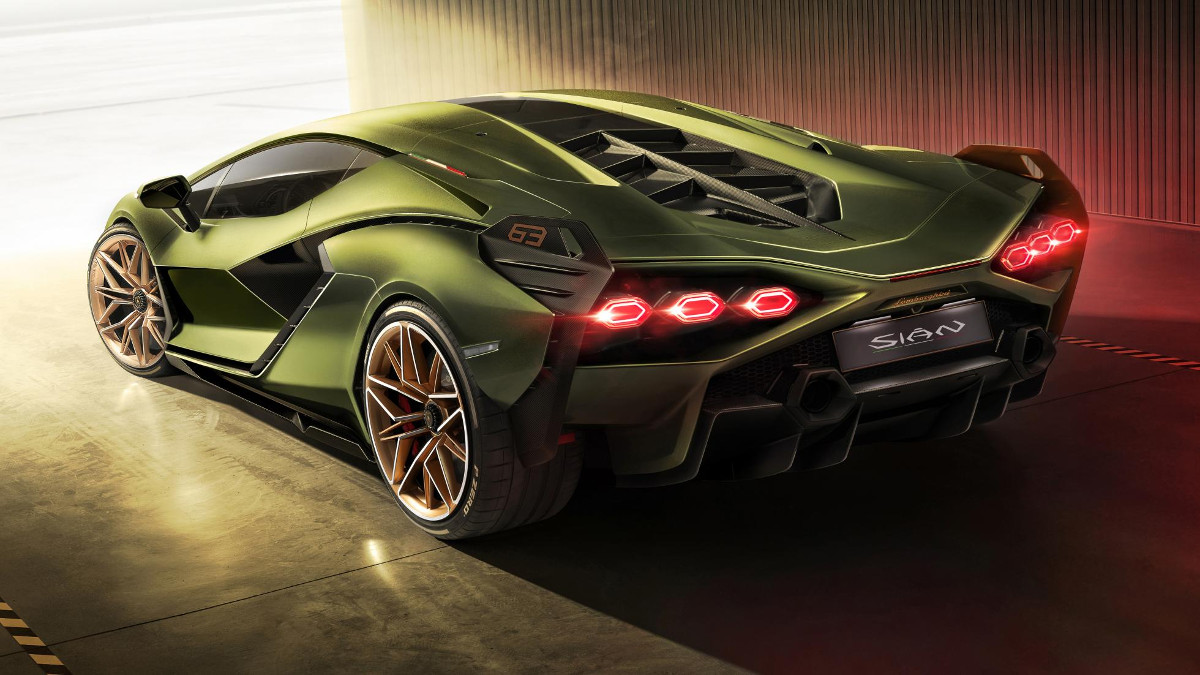 That was Lambo's electric hypercar concept from a few years ago. A supercar from the third millennium, one built in conjunction with the brainiest of brainboxes from the Massachusetts Institute of Technology. Now, some of its crazy tech has been distilled and drip-fed into the Siån—specifically, the supercapacitors. The main advantages of supercapacitors compared with standard batteries is their ability to store up to 100 times more energy, and their capacity to accept and deliver charge much faster, as well as to tolerate many more charge and discharge cycles. In short, they're lighter and more energy-dense than lithium-ion batteries.
ADVERTISEMENT - CONTINUE READING BELOW ↓
Recommended Videos
The Siån uses a supercapacitor that is three times more powerful than a battery of the same weight, and three times lighter than a battery producing the same power to feed a 48-volt e-motor delivering 33hp. Like other mild hybrid systems, it has been incorporated into the gearbox, but this is the first application where a low-voltage hybrid has a direct connection between the electric motor and wheels. Meaning the e-motor can take the strain during low-speed maneuvers.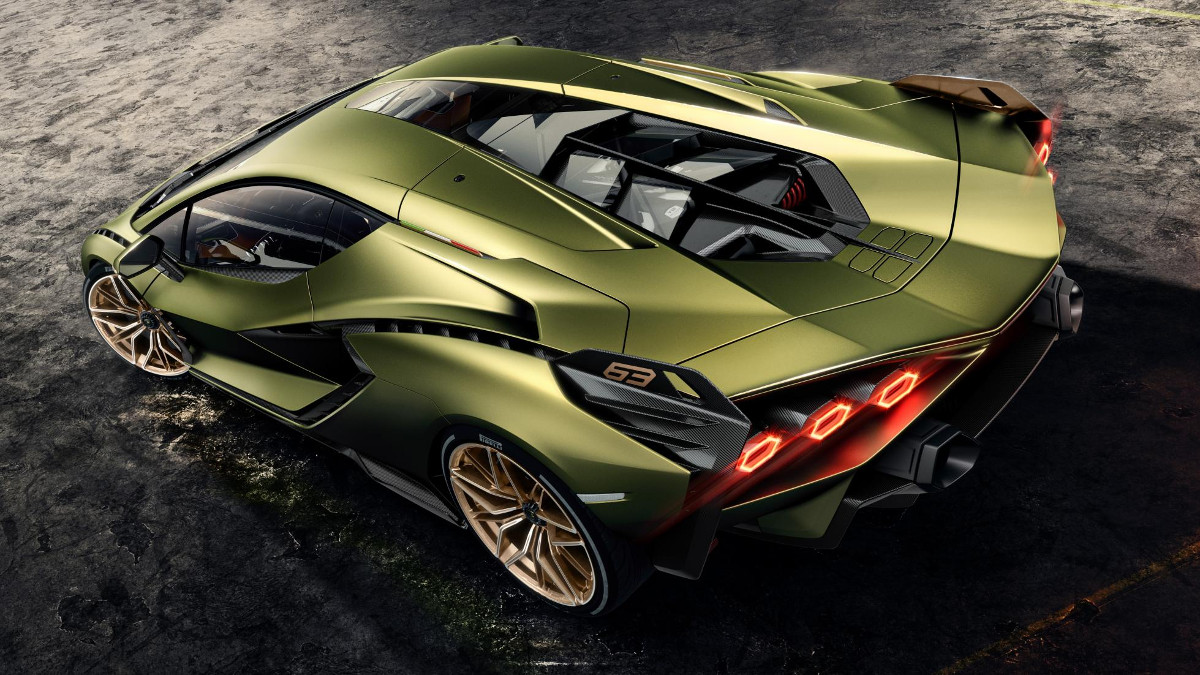 ADVERTISEMENT - CONTINUE READING BELOW ↓
More important, it helps feed that big 6.5-liter V12 engine from an Aventador. A V12 that now incorporates titanium intake valves and has been turned up to 774hp at 8,500 rpm—the highest output ever. So, throw in the additional 33hp from the hybrid system, and we're talking 807hp fed through all four wheels to give a 0-100kph time in under 2.8sec and a top speed of 350kph.
There's also a regenerative braking system. Because supercapacitors are better at charging and discharging than conventional batteries, the Siån's energy storage system is fully charged every time the vehicle brakes—not gradually. It can then be utilized straight away as a torque boost up to 130kph, and fill in the torque vacuum between gear changes for a cleaner shift. Oh, and the noise? With that V12, it'll have bucket loads of goodness in that department—don't you worry.
ADVERTISEMENT - CONTINUE READING BELOW ↓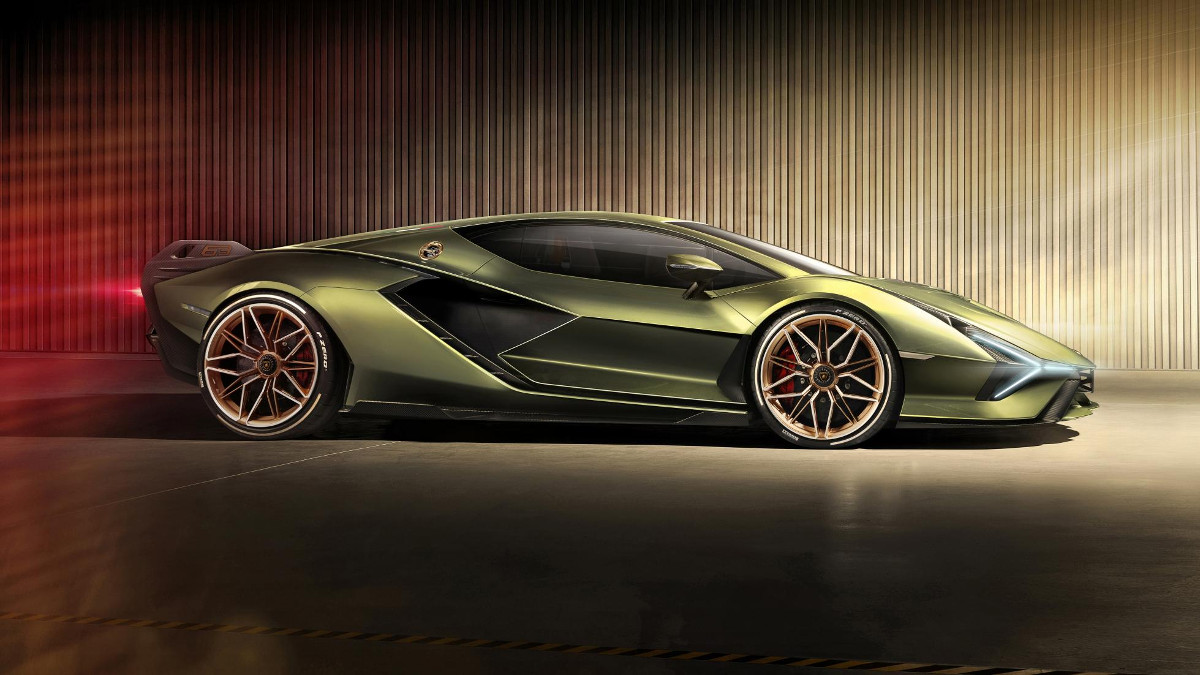 But look at it. It's a real evolutionary step up for Lamborghini's design language, one that safely bats off the critics believing the Italian carmaker has gotten boring. It will no doubt inform the next Aventador. This is proper wild-as-you-like poster-car stuff from a designer who seemingly had nothing but a diet of Lucky Charms and Red Bull.
ADVERTISEMENT - CONTINUE READING BELOW ↓
Finished in Ninja Mutant Turtle green accented with gold, it's more rakish and predatory than an Aventador, but upholds some heritage design cues such as the Gandini line from the Countach. There's also plenty of Lambo 'Y' shapes. Go on, count them all: In the NACA air inlets on the doors, the glass elements in the engine cover, the diagonal line in the front hood, and the 'Y'-shape headlights, pinched from the Terzo Millennio.
As you can see, there are plenty of nods to the Countach, too. The swept-up rear that flows into the 'hexagonita' design and six hexagonal taillights inspired by the '80s supercar. Inside there's more, including a 'Periscopio' tunnel that originally incorporated a rear mirror in the Countach and familiar Aventador switchgear. But there's a new, big portrait TFT screen. And people like screens. Just go on any Tesla forum.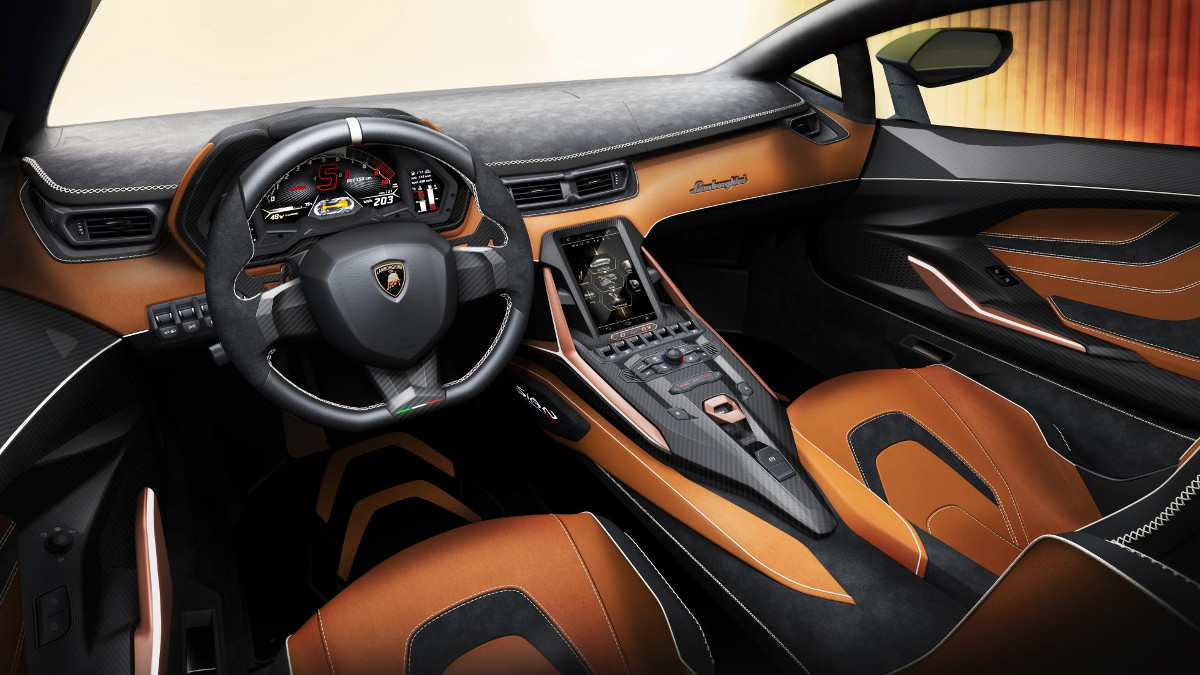 ADVERTISEMENT - CONTINUE READING BELOW ↓
Outside, the aerodynamics have also been optimized, resulting in a sleeker, more efficient design. It's properly sharp. Naturally, airflow is sent through front splitters, but also now through the hood. It's then directed around the side to the intakes (to help cooling), then over the rear spoiler. Like the Aventador, the spoiler is retractable to offer a flush line when static, but there are fixed carbon endplates.
Only 63 Siåns will be made (which, in Lambo limited runs, is quite a lot when you consider the Veneno, the Aventador J, and so on) and they're all accounted for. How much they paid for the privilege won't be disclosed, but we're guessing many, many millions of monies. Either way, Lambo's V12 ain't dead yet. And this is just the start of the iconic Italian supercar manufacturer's hybrid chapter. Where it'll go from here, we'll have to wait and see.
ADVERTISEMENT - CONTINUE READING BELOW ↓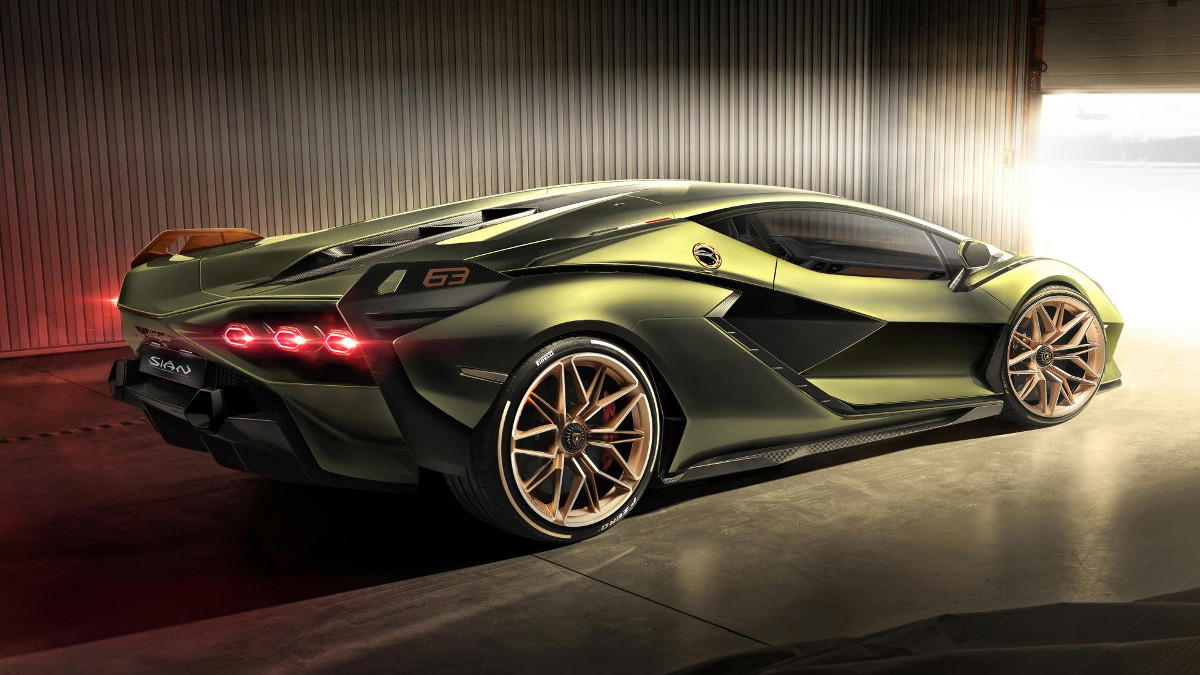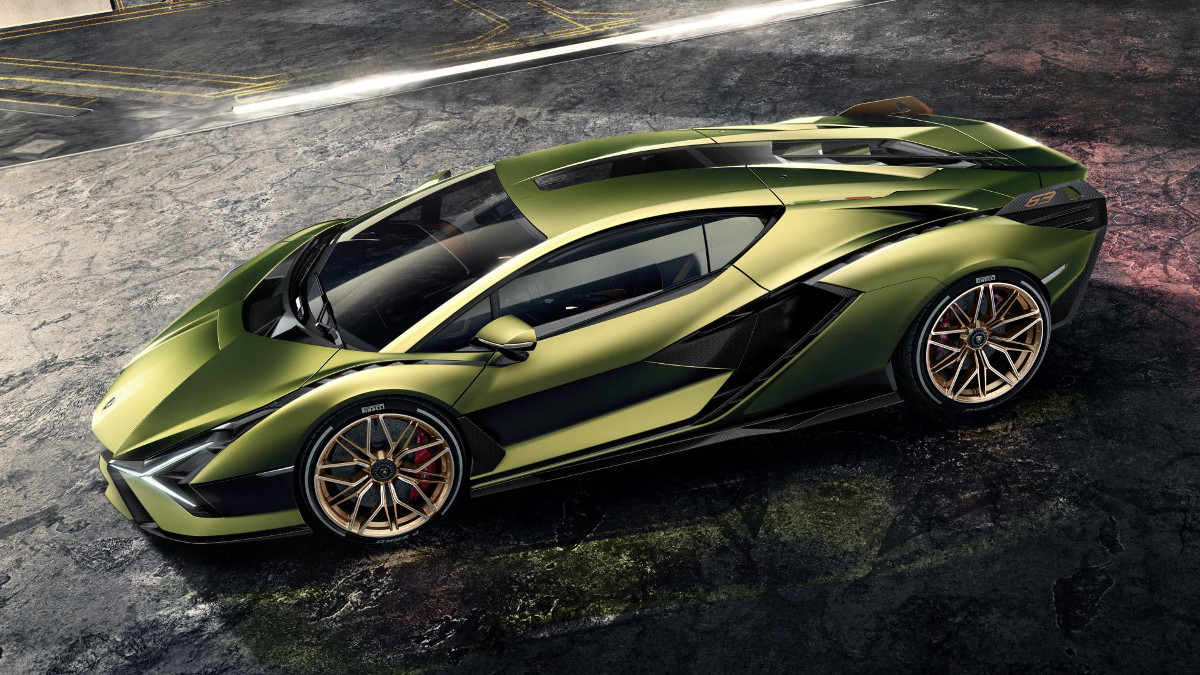 ADVERTISEMENT - CONTINUE READING BELOW ↓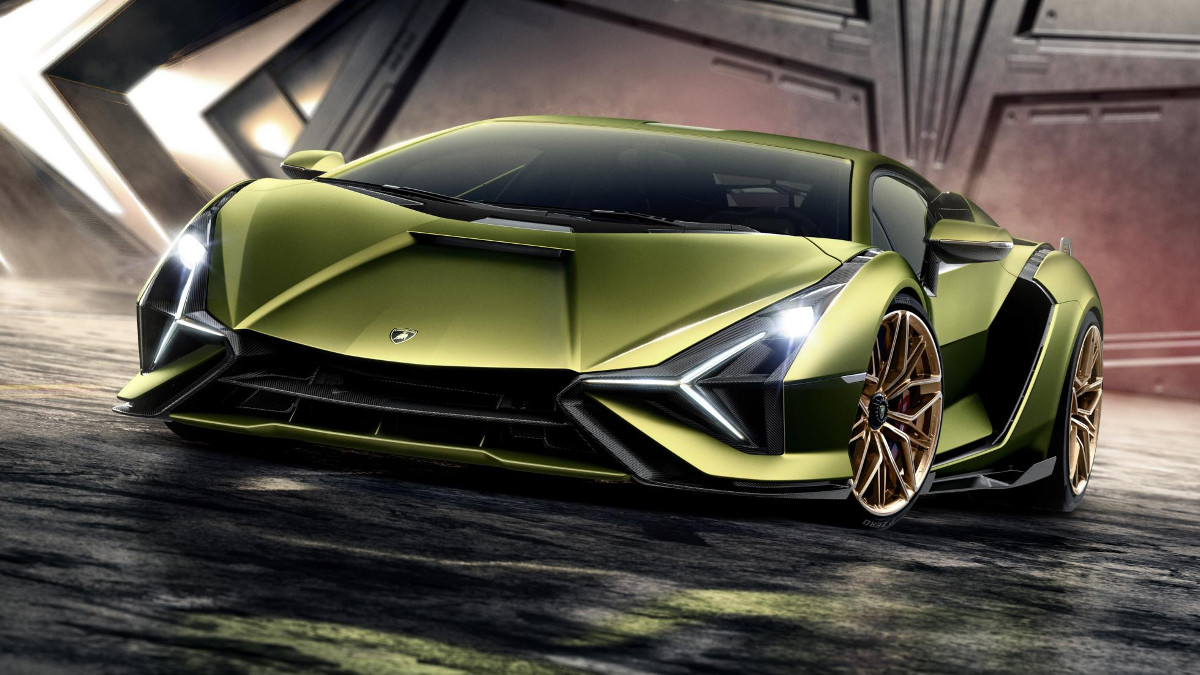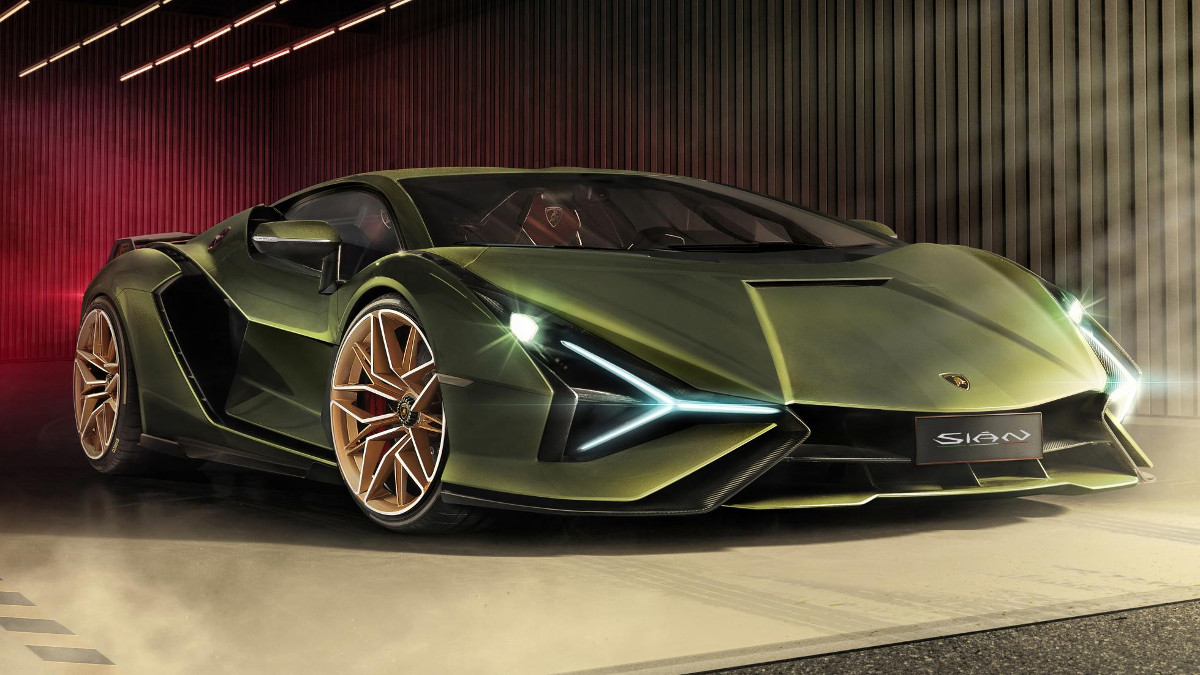 ADVERTISEMENT - CONTINUE READING BELOW ↓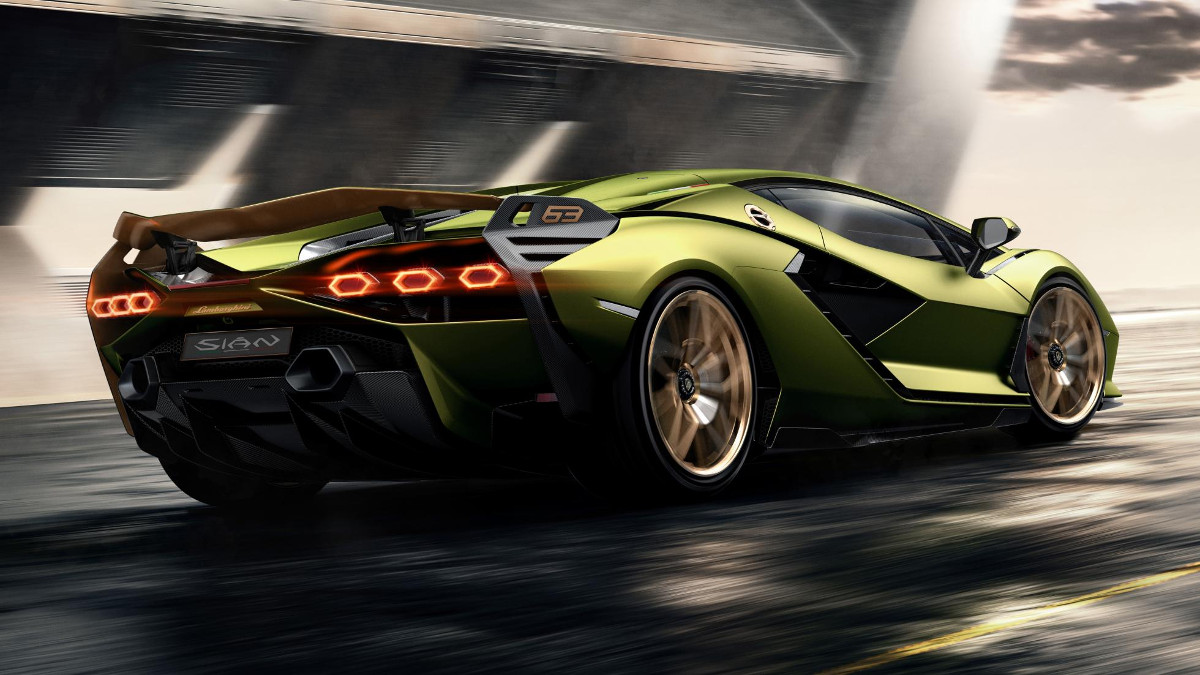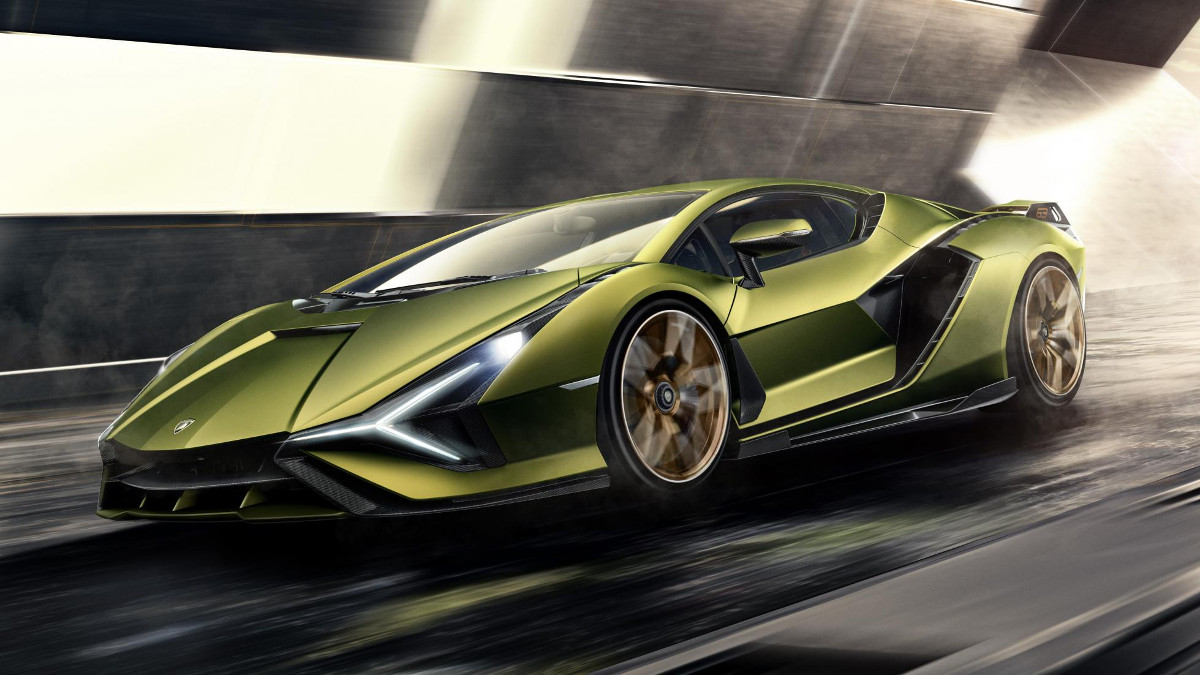 ADVERTISEMENT - CONTINUE READING BELOW ↓
NOTE: This article first appeared on TopGear.com. Minor edits have been made.