Lotus wants you to know its all-electric Evija hypercar is definitely, absolutely a Thing. A Thing that you will one day be able to buy. Which is why it's continuing to send us pictures (and videos) of it undergoing testing in the hands of dynamics baron Gavan Kershaw (no, that's not really his job title).
The car you're looking at is the second of three prototypes currently being tested. And the most advanced. It has 'customer specification' suspension, powertrain, and brakes, the most complete interior yet, carbon-fiber body panels, and hydraulics for the active aero. No torque vectoring or stability control, though, says Kershaw.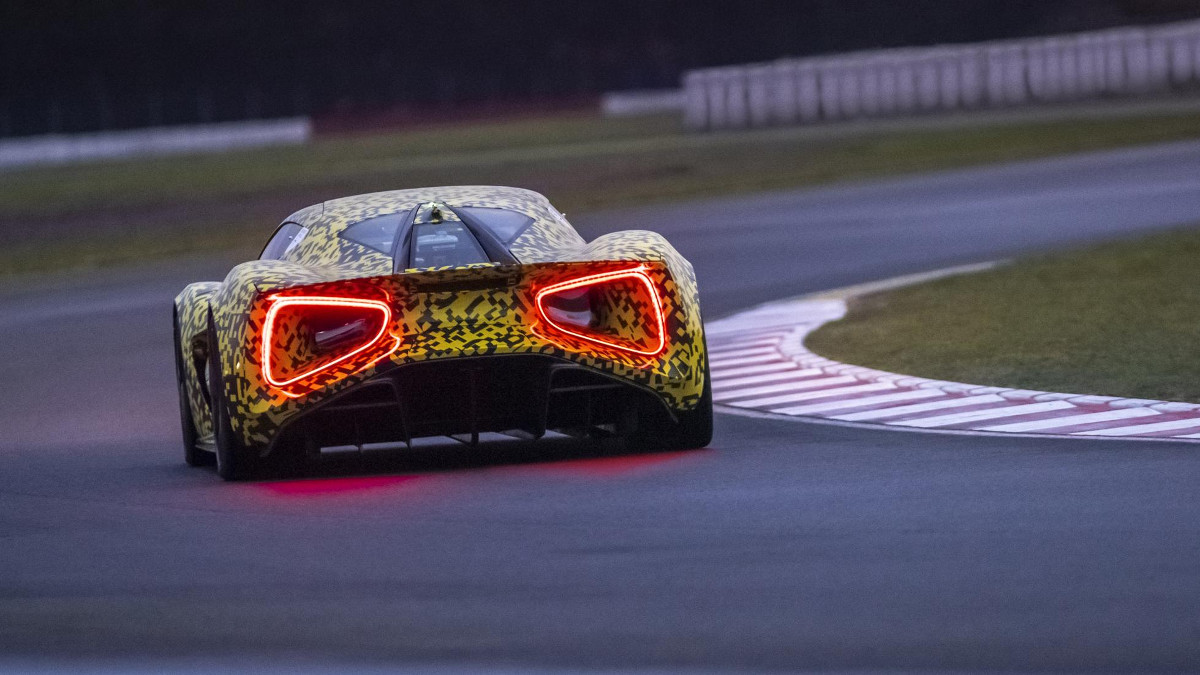 ADVERTISEMENT - CONTINUE READING BELOW ↓
"The car is in a completely pure state at the moment," he says. "This is so we can evaluate the fundamentals of the chassis, to create the mechanical advantage before the other layers, such as the electronics, are added. It means we can really read the car."
When it's ready, the Evija should have 1,972hp and 1,697Nm, giving 0-100kph in under 3sec, 0-300kph in under 9sec, and a top speed way north of 322kph. Production is scheduled to start next year.
NOTE: This article first appeared on TopGear.com. Minor edits have been made.