The Mazda 3 is a very, very good-looking hatchback. We're big fans of it here at Top Gear, and Mazda North America's latest announcement hasn't helped our obsession.
Yep, feast your eyes on the above. It's a racy touring car version of the 3, designed in partnership with Long Road Racing to be compliant with the Touring Car Racing (TCR) regulations that govern 36 different championships across the world.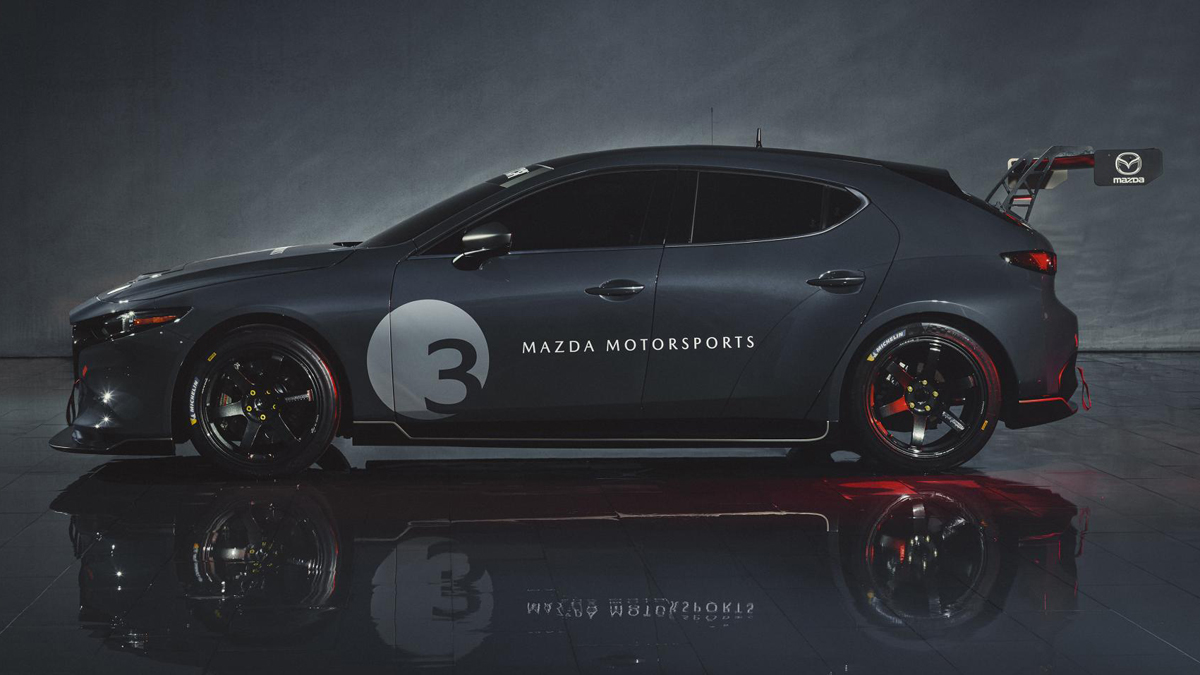 And doesn't it look fantastic? In that dark color scheme and these moody photos, the 3 TCR looks properly mean. Those wheel arches are mega too, as is that rear wing—featuring its very own scaffolding.
And check out that single, mid-mounted exhaust. Running behind this thing on track would be like staring down the barrel of a gun.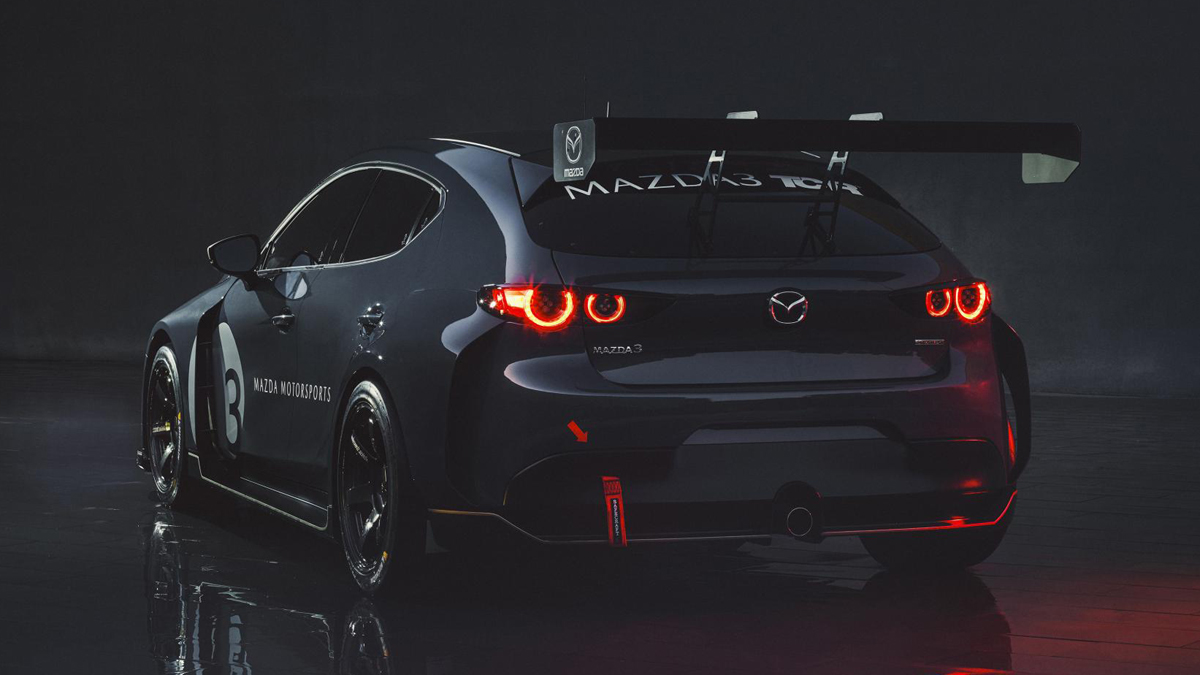 ADVERTISEMENT - CONTINUE READING BELOW ↓
Under the scooped bonnet is a 350hp turbocharged four-cylinder engine, which is connected to a six-speed paddle-shift gearbox in order to comply with those aforementioned TCR regulations.
Mazda has also announced that the 3 TCR will compete in the 2020 IMSA Michelin Pilot Challenge series in the United States, and that it'll make its debut at the Daytona Speedway in January.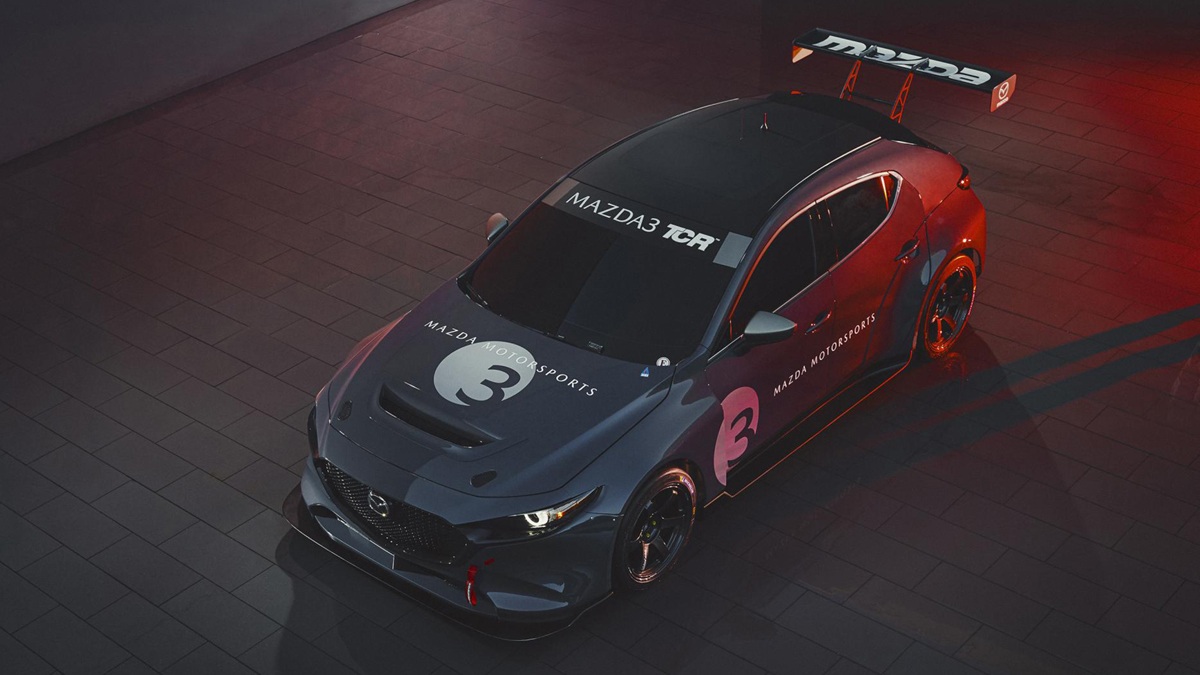 After that, it'll be available to privateer teams and racers the world over, so expect to see a few gracing a circuit near you—you lucky things.
All we need now is a road-going, hot hatch version. Come on Mazda, you know you want to…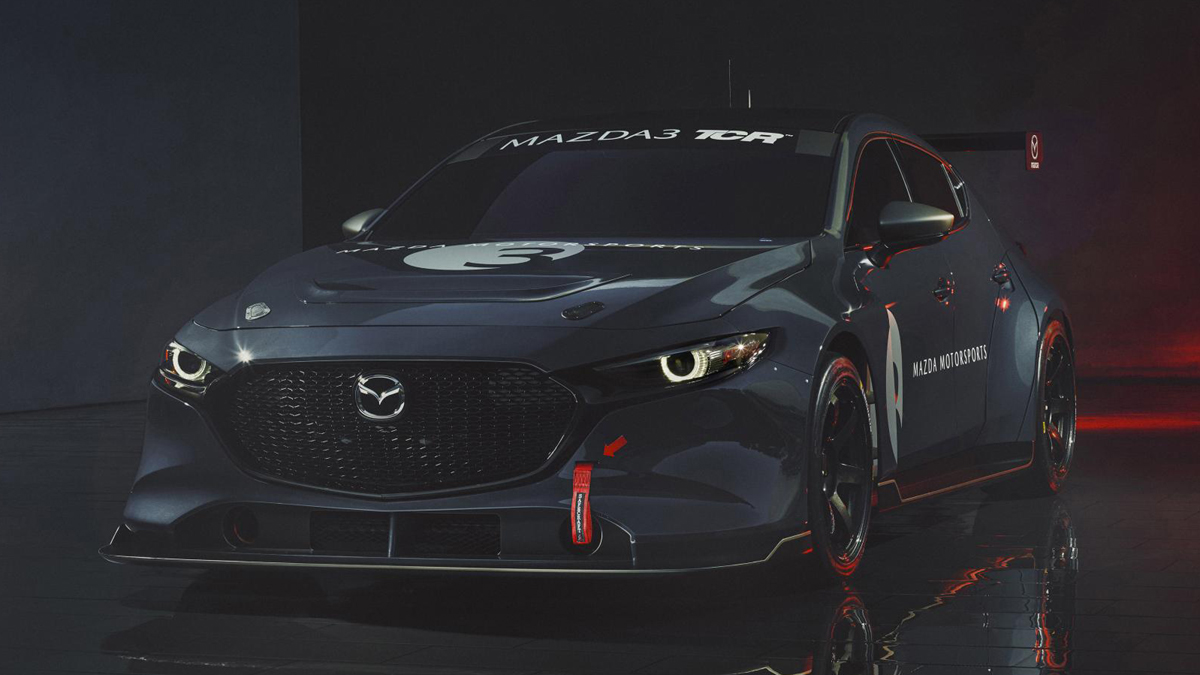 ADVERTISEMENT - CONTINUE READING BELOW ↓
Recommended Videos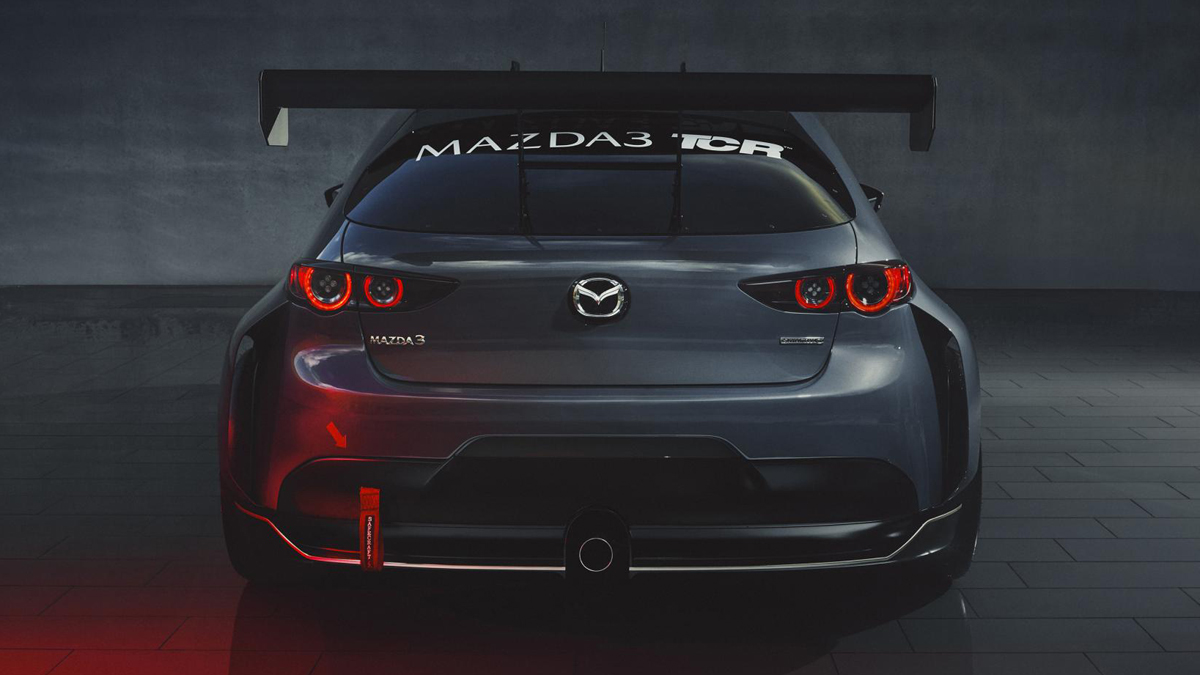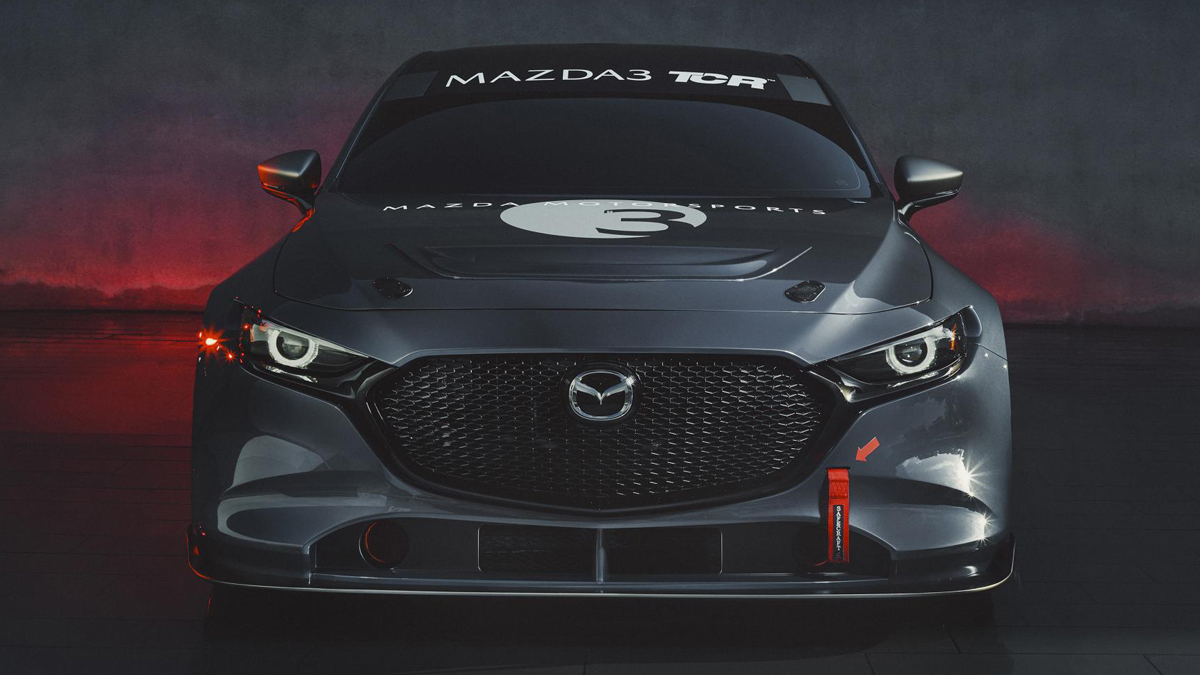 ADVERTISEMENT - CONTINUE READING BELOW ↓
NOTE: This article first appeared on TopGear.com. Minor edits have been made.