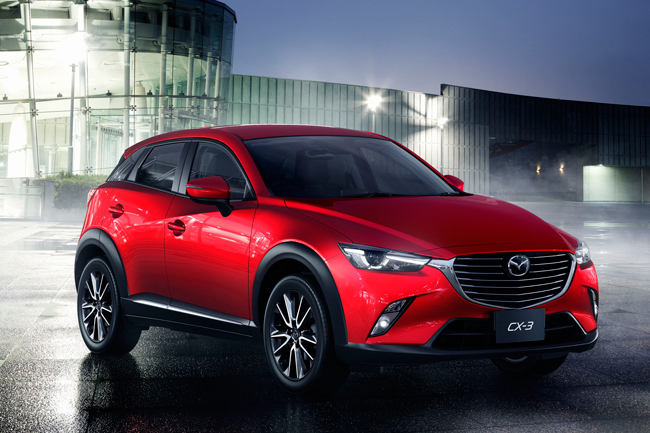 For the longest time, we've been wondering what vehicle to match against Ford's EcoSport. The Blue Oval's crossover is a wonder of packaging: It has the ride height of an SUV, the footprint of a subcompact, and a price tag perfect for young professionals. Now it has competition in the form of the new Mazda CX-3.
Launched at the Los Angeles Auto Show, the new subcompact SUV slots below the CX-5, and is the Japanese carmaker's fifth model to have Skyactiv technology and the Kodo design language. It is based on the Mazda 2 subcompact, but it will have a 2.0-liter gasoline engine so thrust shouldn't be a problem--at least for the American market. It's far too early to speculate what powerplants will make it to our shores.
A six-speed automatic transmission will manage power to the wheels, at the same time promising decent fuel economy thanks to Skyactiv tech. An all-wheel drive system inherited from the CX-5 is also an option.
In the cabin, a head-up display and seven-inch screen--similar to the one in the Mazda 3--should make the driving experience more informative and entertaining.
Details are sparse at this point, and we can't even guess when this will arrive in Philippine showrooms. The subcompact crossover segment is a very nascent category, but we're excited to see it grow.