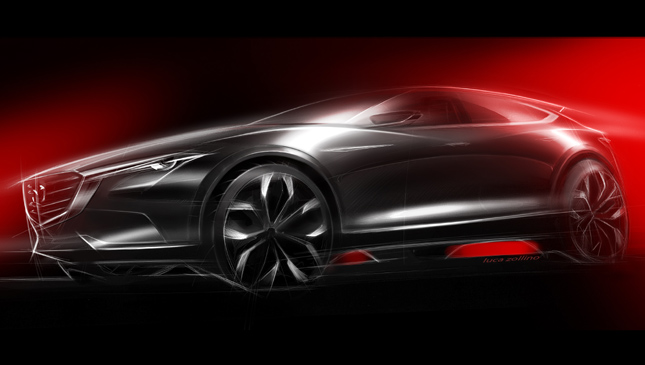 One can argue that the good people at Mazda are currently well ahead of their competitors design-wise. One look at their present lineup of vehicles and you know that good looks are something which the Japanese manufacturer takes very seriously. The Mazda 6, the all-new MX-5 and the unmistakable appearance of the Kodo design just look really damn good. This is why fans and motorists alike take it just as seriously when Mazda's designers announce a new design or concept--you just know it's going to impress.
Mazda will be presenting a redefined rendition of its Kodo design in the form of the Koeru, an all-new crossover SUV concept courtesy of its designers. The Koeru, which in Japanese means "to exceed or go beyond," will be unveiled at the 66th Frankfurt Motor Show, which will be held on September 17 to 27. The company's hope is that the Koeru concept will make a statement in an increasingly competitive and crowded crossover segment.
ADVERTISEMENT - CONTINUE READING BELOW ↓
Based on the initial sketch by its designers, the Koeru crossover seems to feature a sharper, brushed-back design similar to a few luxury crossovers in the market, such as members of the BMW X series. The Koeru should give Mazda fans hope for another crossover to go along with the immensely successful CX-5.
Aside from the Koeru, Mazda will be showcasing its entire lineup of new-generation vehicles at the car show. Maybe a CX-4 will soon join their ranks? It's all speculation for now, but we can't deny that the prospect of a new Mazda does get everyone excited.
ADVERTISEMENT - CONTINUE READING BELOW ↓
Recommended Videos