Hot hatchbacks: Fun to drive, not very comfortable.
Stretch limousines: Nice to lounge about in, not ideal at the Nürburgring.
And yet, the engineering might of AMG has attempted to combine this pair of disagreeing elements to create this piece of niche bingo. The Mercedes-AMG A35 L 4Matic. A four-wheel drive hot hatch, with a sedan trunk, stretched for more rear seat legroom.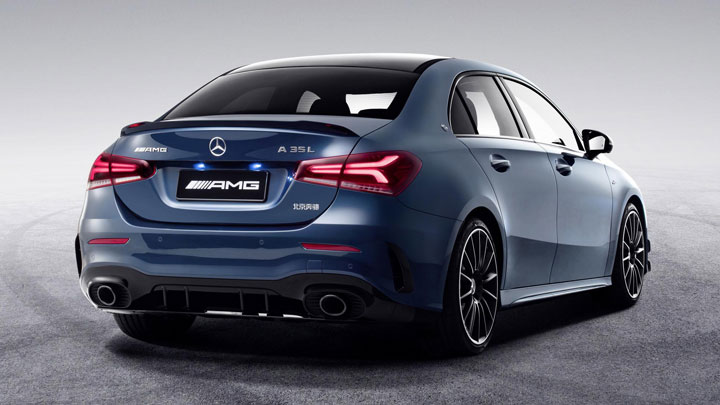 For goodness' sake, Mercedes. The world already makes very little sense in 2019, and you come out with stuff like this? Our poor tiny minds boggle.
Let's pick this one apart for you. In China, the height of good taste and "I'm doing rather well for myself, thanks very much" is to pay another person to drive you around—in your own car. Like a taxi, but cleaner inside.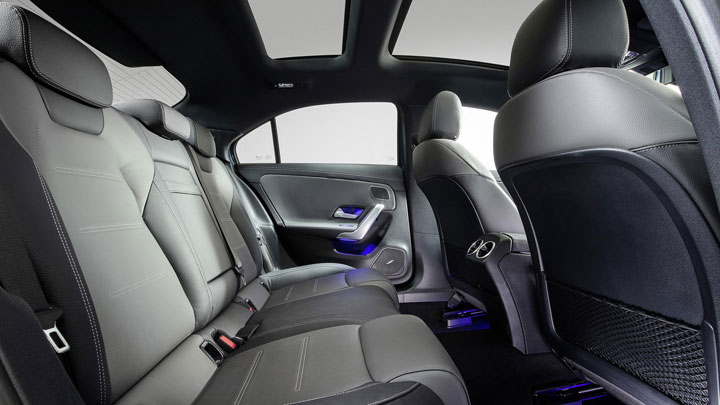 That means that in China, lots of car companies have cottoned onto the fact there's big demand for even relatively small, cheaper cars to be sold with a longer body, so the owner can recline in the back while the vulgar business of steering and pedal-pushing is done by the obedient chauffeur up front.