Here's an interesting nugget to chew on: The upcoming, all-new Mercedes-AMG SL will feature four-wheel drive for the first time in its long, illustrious history.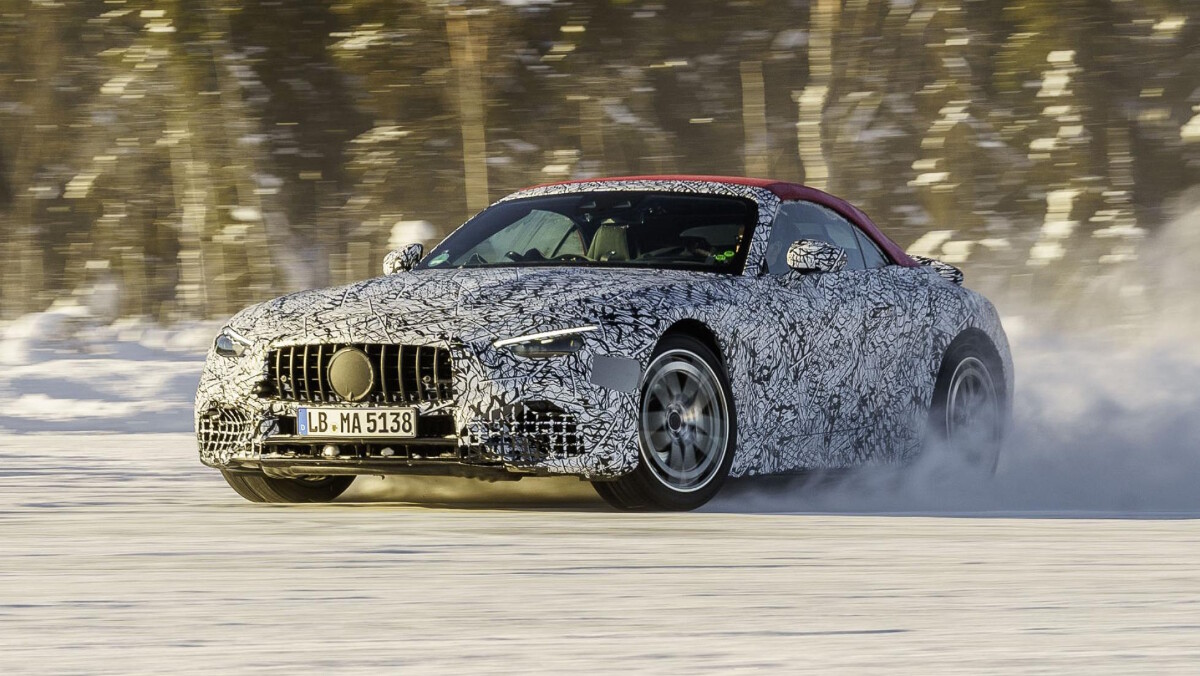 AMG, now tasked with building one of the car world's benchmarks, is fine-tuning the '4MATIC+' four-wheel-drive setup in Sweden. Because snow. While Merc reminds us the first SL was tested on public road trials on the autobahn back in the '50s, this one gets its own snowy proving ground to skid about on.
It'll be abused at the Nürburgring, of course—what self-respecting motor car these days can escape that punishment—in order to ensure "this latest interpretation of the SL draws even more than ever on its sporting roots."
Continue reading below ↓
Recommended Videos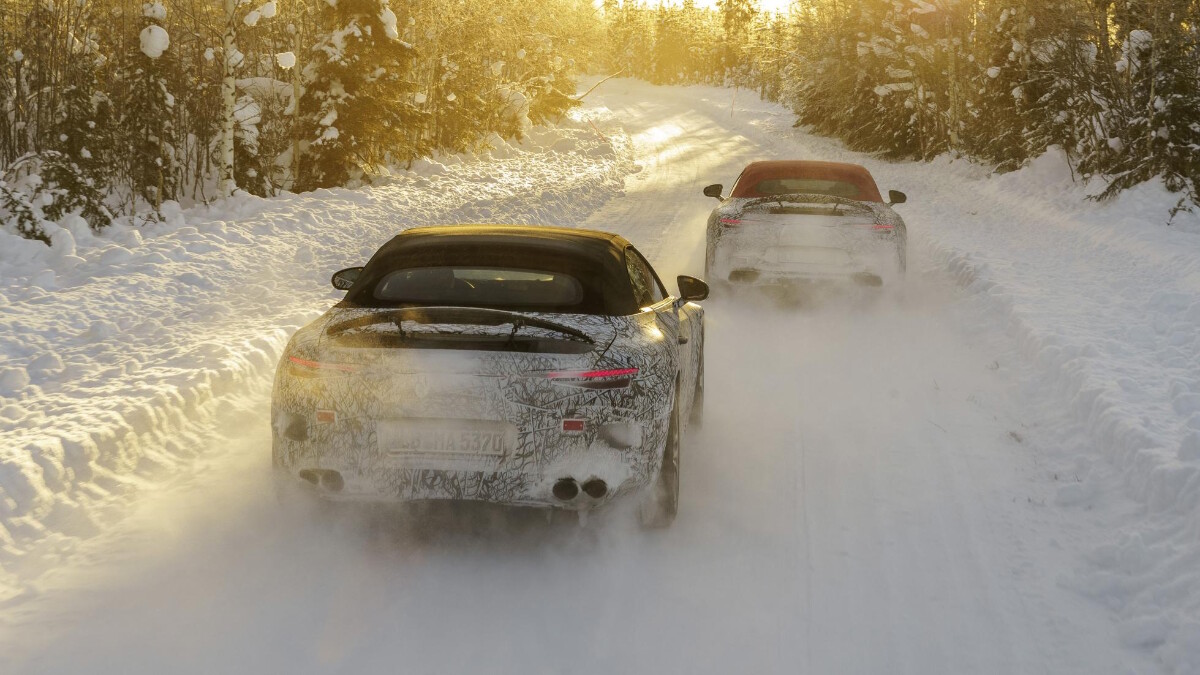 AMG hasn't released any other technical info—other than saying the now fabric roof has been redesigned, and must therefore prove its use as a roof on a car—so we've not got much else to report.
Most likely, the new model will utilise the 4.0-liter bi-turbo AMG V8, include straight-six engine options and electrification, be quite pointy, and will be packed to the brim with tech. Including, as we've said, four-wheel drive. It'll be unveiled later this year, but another bit of exciting news we can share is that this it will definitely skid. Woohoo!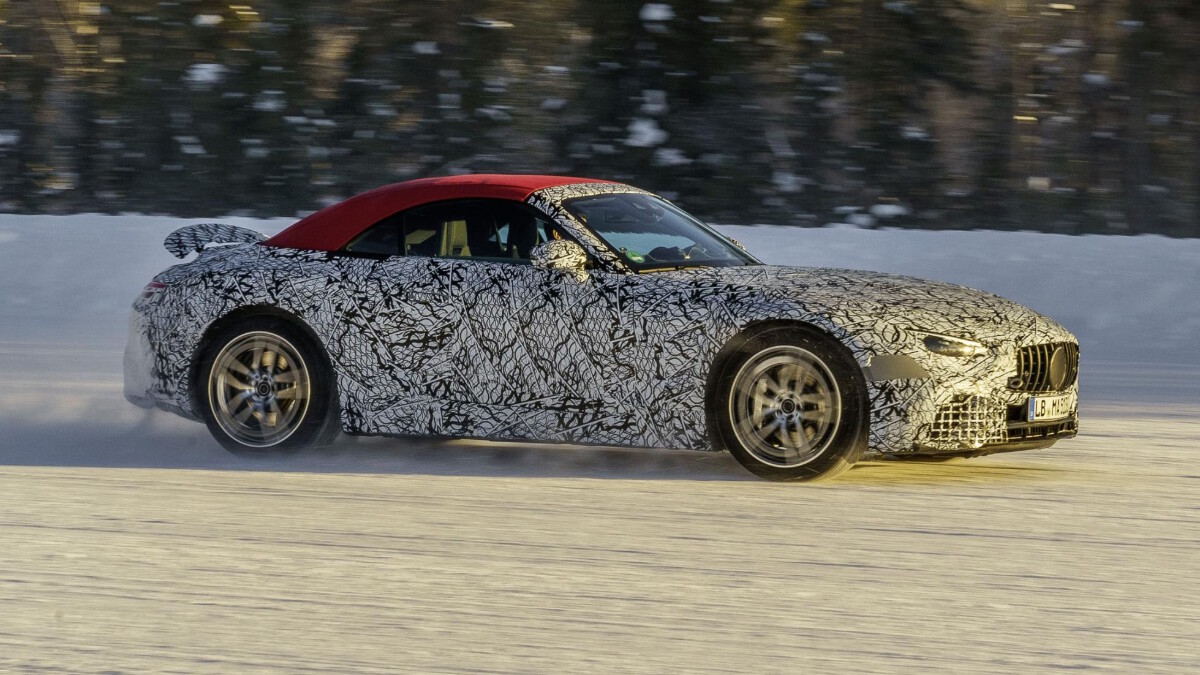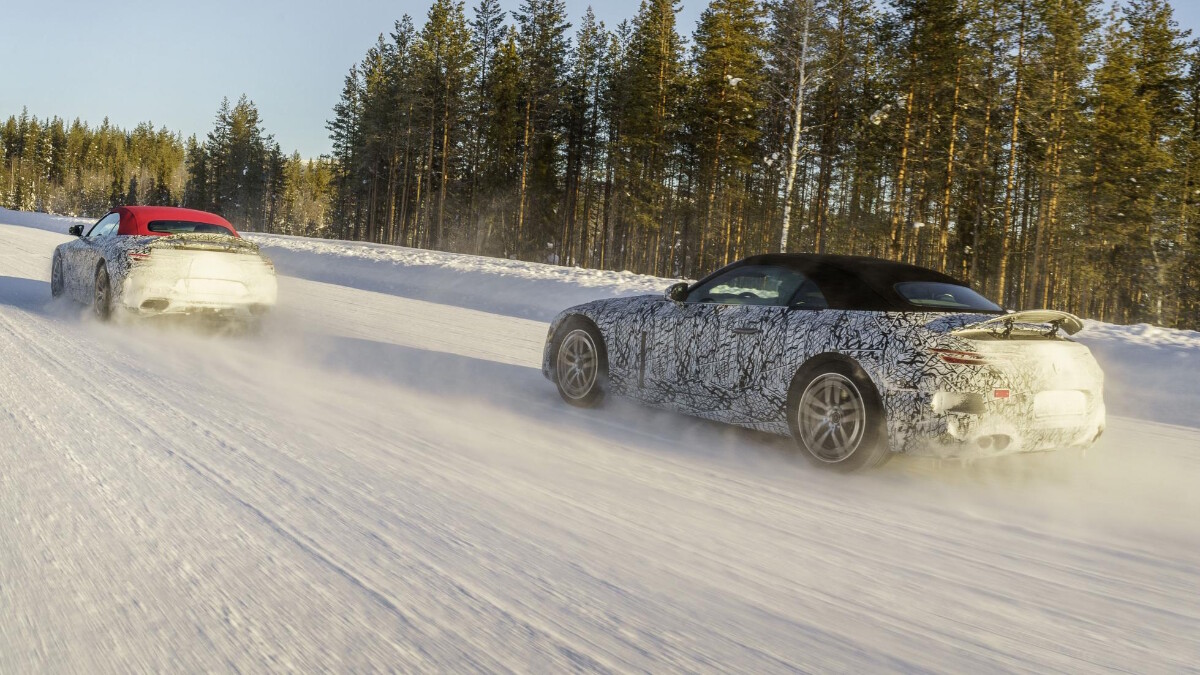 NOTE: This article first appeared on TopGear.com. Minor edits have been made.