Here's a sign of the times: Mercedes has revealed the new CLA coupe-sedan-based-on-the-A-Class-thingy, and not said a single word about what sort of engines it's slotted in the CLS-esque nose, or if it'll get a manual gearbox, or how fast it'll go from nought-to-sixty.
Nope, this is a tech presentation. A microchip tour de force. Think less 'motor show' and more 'Apple keynote.'
So, the headlines. The new CLA, which is no longer a dumpy little object by virtue of standing 48mm longer, 53mm wider and 2mm lower than before, has an even cleverer version of the 'MBUX' infotainment center than the A-Class hatchback with which the car shares its architecture.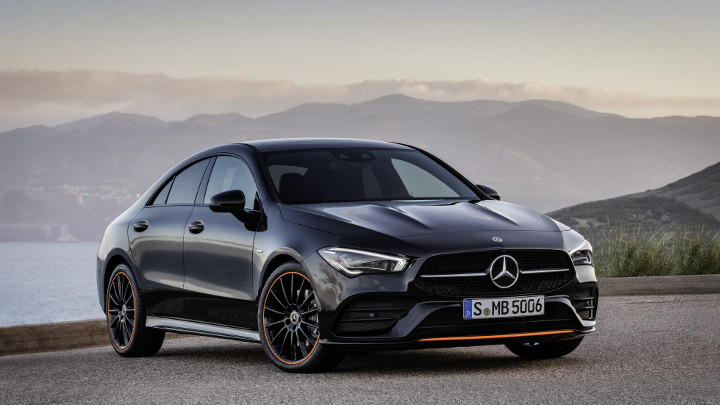 Sure, it's still based around twin widescreens and the 'Hey Mercedes' voice assistant, but that's been updated so it's no longer confused by conversations between passengers. It remembers who said the magic 'Hey Mercedes' last, and only interrupts the on-board bonhomie when the system recognizes that voice addressing it. Apparently, you can now ask it more complex questions too. Clever. Bit scary, but clever.
ADVERTISEMENT - CONTINUE READING BELOW ↓
So is the ambient lighting. Sensors notice if your hand is reaching toward the ceiling, where you'd fumble for the cabin light switch, and automatically illuminates the interior. If you reach over to the passenger seat to grab some paperwork, or some chips, the car will spotlight your hand to help you find anything left on the opposite chair, and deactivate once your hand moves away again. Seriously, who thinks of this stuff?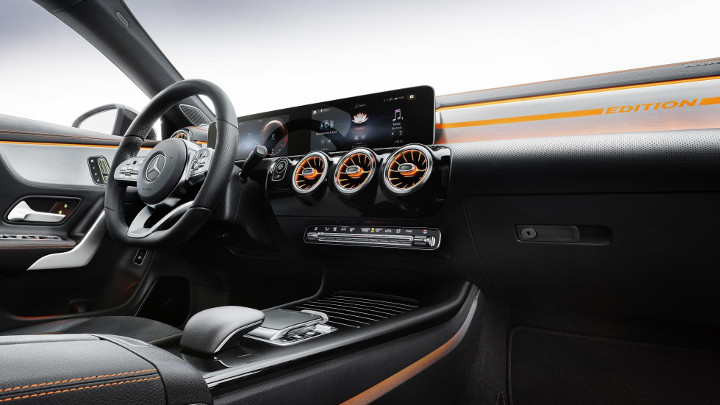 If your hand is heading for the center touchscreen itself, the screen will react, highlighting your preferred options so they're easier to jab. And thanks to judging from which angle the hand is coming from, Mercedes says "the system is able to distinguish between the driver's and front passenger's wishes and thus knows for whose seat the massage function is to be activated, for example". Yep, the CLA can basically do a palm reading. No word of a fortune-telling function yet, but that's probably being saved for the facelift. Or the AMG. "You will get a speeding fine and go to jail", most likely.