Mercedes-Benz has been at its electric EQ range again. First, it was the Generation EQ concept, which became the EQC SUV. Then it was the Concept EQA, which will be going into production next year.
Right now, it's the turn of the Concept EQV, the first MPV that is a battery electric vehicle (BEV). Revealed at the Geneva Motor Show, it's already been booked to take the Merc execs back to the airport afterward (not really). Don't be fooled for a moment by the word 'concept'; it'll be put into production. And soon...Mercedes has promised to have one ready for the Frankfurt show in September.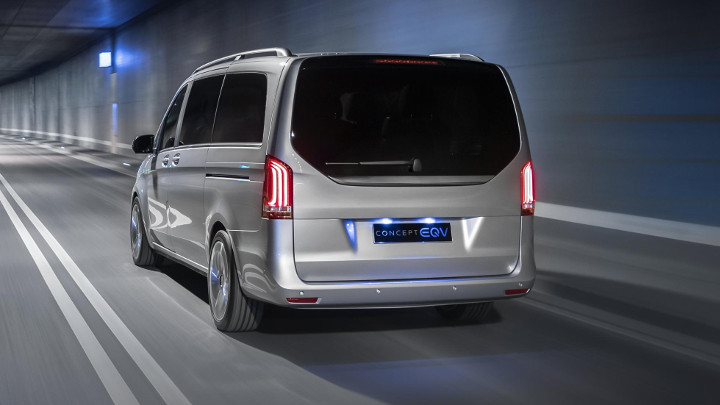 ADVERTISEMENT - CONTINUE READING BELOW ↓
Merc positions it as being ideal for families, sport enthusiasts, and VIP transport. We doubt that too many bog snorkelers and mountain bikers will want to get their premium MPV dirty, but we can understand families and VIP taxis being all over this. After all, the 100kWh lithium-ion battery powers a 150kW (201hp) motor with a range of 400km and a top speed of 159kph—more than sufficient for the miserable slog in the city, but you might make some of the more spirited drivers a bit antsy on the derestricted sections of the autobahn.
Once you're beginning to run low, the satnav system will help get you to a charger. Best of all, you won't have to stay there long. You could get enough juice for 97km in just 15 minutes if using a quick charger. And you don't even need to worry about whether you've brought your ATM card with you, because the custom app can pay the electricity charge, as well as remotely setting the aircon just how you like it.
ADVERTISEMENT - CONTINUE READING BELOW ↓
Recommended Videos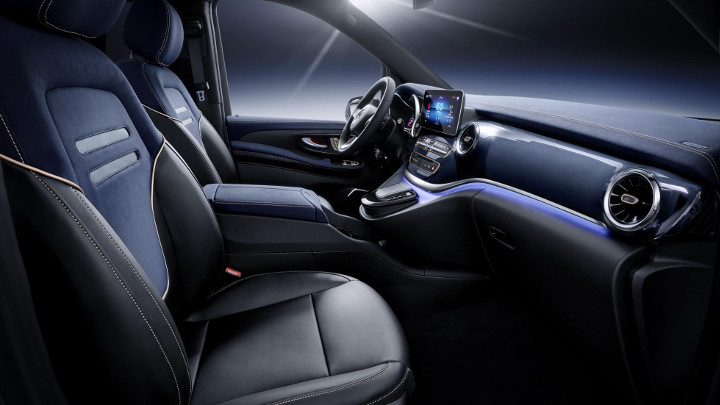 As an MPV, it will come in seven- and eight-seat varieties. Or you can have the shuttle-bus configuration of six individual throne-like seats. Inside, Merc says the design is 'Welcome Home,' but not many people we know have homes with two-tone black and blue colors. On the outside, we're liking the LED lights and the sweep of spoiler. It's a van, but a good-looking one.
ADVERTISEMENT - CONTINUE READING BELOW ↓
At present, the EQ range is planned to have 10 models by 2022—an aggressive roll-out strategy that will have the other makers feeling a bit flat. Sorry.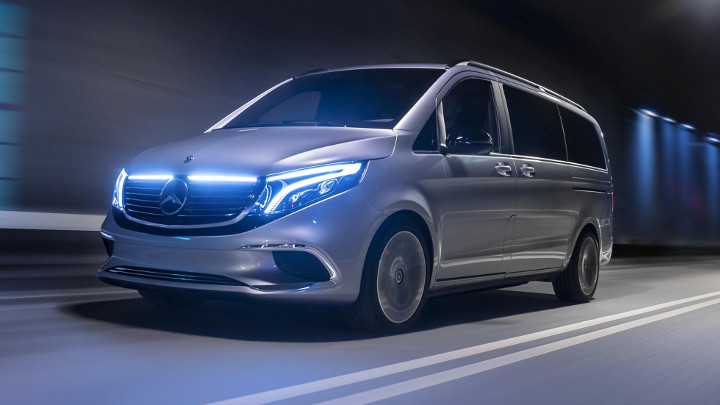 NOTE: This article first appeared on TopGear.com. Minor edits have been made.