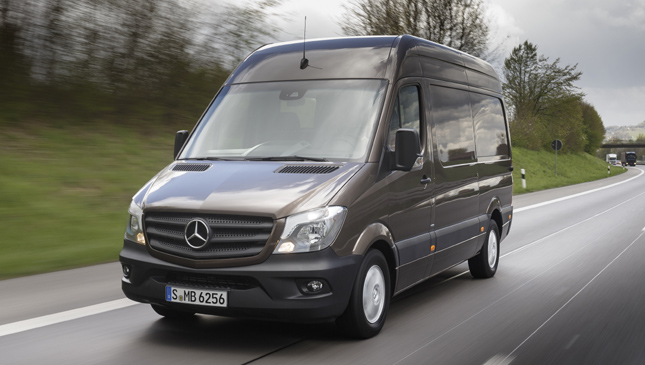 Looking for a comfortable and spacious ride endowed with European levels of refinement? Well, Mercedes-Benz might just have the answer.
Exclusive distributor Auto Nation Group recently launched two such vehicles: The Mercedes-Benz OF 917 Midi Bus and the Sprinter Luxury Coach. Both offer passengers excellent room, a nice interior, and German levels of quality.
The Midi Bus is a 'high-decker' passenger coach which the carmaker describes as the perfect vehicle for ferrying large groups in or out of town. It packs 32 seats, and there's plenty of room to stretch around inside. By 'plenty of room,' we mean this vehicle is massive, as it sits between the carmaker's small bus (six meters) and large bus (12 meters) fleets. Propelling it is a turbocharged and intercooled diesel engine that puts out 170hp and 520Nm.
Continue reading below ↓
Recommended Videos
The Sprinter Luxury Coach, meanwhile, can seat up to nine individuals and comes equipped with executive chairs, premium leather upholstery, and a host of niceties including LCD monitors, glossy wood trim, a privacy screen between the driver and cabin, and curtains. The company describes the Sprinter as a versatile transport with proven reliability and performance, and it runs on a 2.1-liter turbocharged diesel engine capable of 163hp.
Here are their prices:
*OF 917 Midi Bus standard edition – P4,900,000
*Sprinter Luxury Coach – P5,990,000
Auto Nation Group vice president for public relations Joseph Ayllón said the Sprinter "epitomizes the prestige of the brand" and the Midi Bus is a "truly world-class product" designed with the Asian market in mind.
While the company sees two capable and comfy haulers, we see something else—the perfect answer to Metro Manila's horrible traffic. Throw in a Netflix connection and a cooler with drinks, and we wouldn't mind being stuck in either of these vehicles at all.