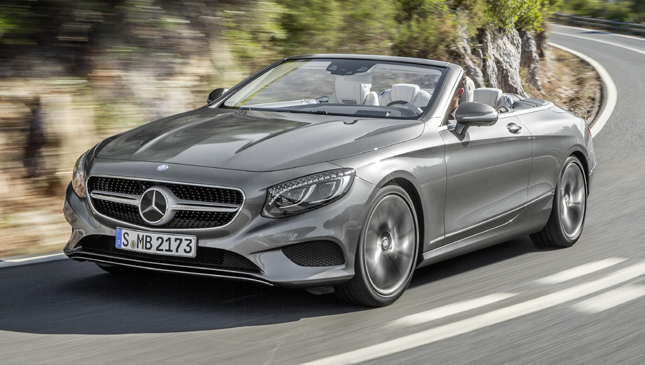 When we last wrote about the upcoming Mercedes-Benz S-Class Cabriolet, we called it a classic in the making. It stayed true to the model's history, as well as to the style and elegance expected of the S-Class label. To be clear, we were basing these observations on the solitary image available to us at the time. Well, Mercedes has finally released a lot more material for us to work with, and we think that the more appropriate approach toward describing the droptop is to call it a classic reinvented.
The all-new Cabriolet bares little resemblance to its predecessor, save for its size and proportion. Sitting idly at the end of the design shelf for over 40 years can do that to you (the last S-Class Cabriolet courtesy of the German automaker was way back in 1971), so we'll skip comparing the two for now. The all-new S-Class Cabriolet is propelled by a powerful 5.5-liter V8 biturbo engine capable of 585hp, with the AMG Performance 4Matic all-wheel drive system allowing the luxury car to go from 0 to 100kph in just under four seconds.
ADVERTISEMENT - CONTINUE READING BELOW ↓
The car's exterior is simply a sight to behold. This Merc is a beauty in every sense of the word. The three-dimensional "twin blade" black diamond grille, powerful lines, large air intakes, and chrome trim mesh perfectly with the convertible's overall proportion and design language, giving it a very sporty yet elegant look. The soft top folds seamlessly into the luggage compartment, which extends automatically during opening, which means the driver can operate it on the go for added convenience.
Interior-wise, the Cabriolet boasts the most state-of-the-art luxury features, such as intelligent climate control, automatic wind protection system, neck-level heating system, and heated armrests and seats, ensuring a convenient and comfortable top-down drive in most environments. Mercedes's attention to detail is evident in the interior's design language and trim. It just doesn't get much more luxurious than this.
The vehicle's Intelligent Drive system offers the most advanced technology in both driver and passenger safety. It features pedestrian detection, steering assist, brake assist, cross-traffic assist, adaptive high beams, night view assist, collision warning functions, and adaptive brake assistance.
ADVERTISEMENT - CONTINUE READING BELOW ↓
Recommended Videos
Ola Kallenius, Daimler AG board member for Mercedes-Benz car sales, expressed his excitement over finally being able to offer customers the S-Class Cabriolet. "After 44 years, we are once again able to offer Mercedes aficionados an open-top car," he declared. "The new S-Class Cabriolet symbolizes our passion for individual and timelessly exclusive mobility, which we share with our customers."
It has been a long time coming for the S-Class Cabriolet, and while this top-down certainly has a lot to live up to, it doesn't look like it's going to disappoint based on what we've seen so far. We're expecting this vehicle to blow people away when it graces the Frankfurt Motor Show starting next week.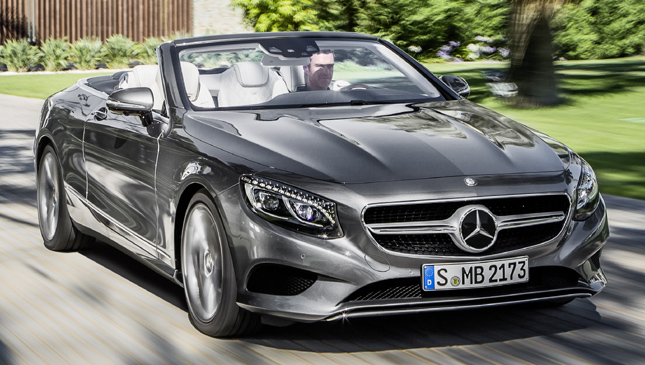 ADVERTISEMENT - CONTINUE READING BELOW ↓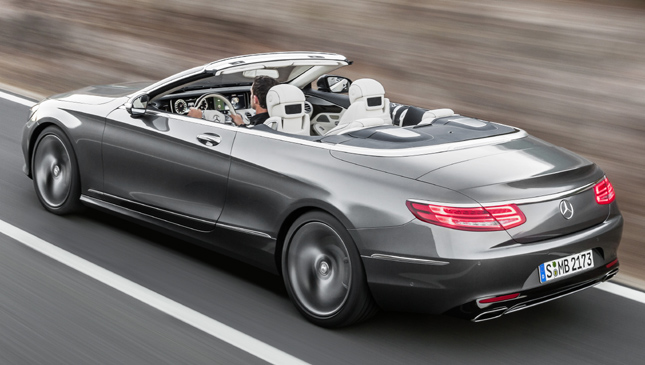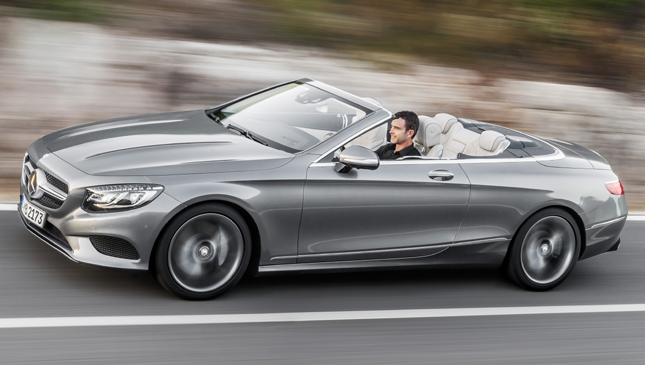 ADVERTISEMENT - CONTINUE READING BELOW ↓