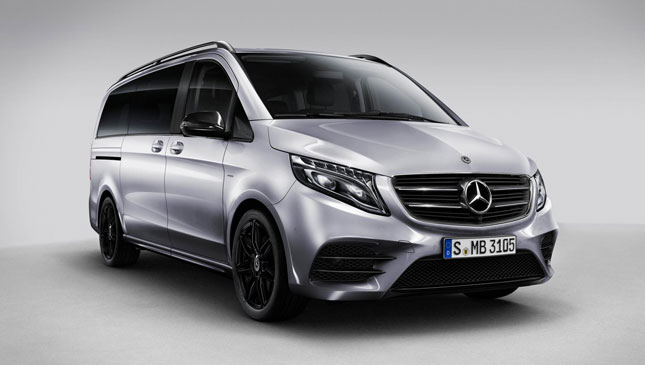 Thus far, it's only been confirmed for Germany, for the sum of €55,260 (P3.4 million), and we shall quickly run through its features before highlighting a glaring omission.
As you'd expect from a Night Edition, there are AMG front and rear aprons, black mirrors, high-gloss black louvers in the grille, and 19-inch AMG seven-spoke light alloy wheels. Plus lots of badges to confirm your MPV superiority over those other puny V-Classes.
ADVERTISEMENT - CONTINUE READING BELOW ↓
Inside there are comfort seats in black leather, a 'leather-look' for the dash, standard-fit parking assist, and a 360-degree camera. It's a big ol' bus after all, and you will want these things.
Now, for the omission. It concerns the engine. It has one, don't worry. It comes with Merc's 2.1-liter four-cylinder diesel engine, with 187hp and the ability to go from 0-100kph in 9.1 seconds. It's a perfectly acceptable application. A good one.
But it's not Merc's 4.0-liter bi-turbo V8 with 577hp+ and the ability to go from 0-100kph in a lightly terrifying time (for a van). Come on AMG. Do the decent thing. Slot the GT R's V8 into the V-Class, and build a Super V.
Now, hands up who'd buy one of those?
NOTE: This article first appeared on TopGear.com. Minor edits have been made.