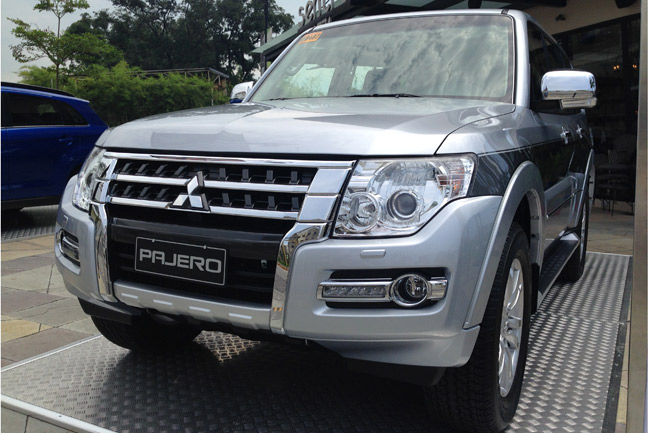 From the '80s until now, whenever someone pulls up in a Mitsubishi Pajero, you assume the guy is a big shot or a VIP. Ever since it came out three decades ago, the Pajero has exuded an aura of capability and importance.
That impression of majesty is undiminished today, despite so many new challengers and competitors. Because when Mitsubishi Motors Philippines formally introduced the refreshed Pajero at a simple press event earlier today, we still stared in awe. The muscular lines have aged gracefully, and the stance is tall and imposing.
At first glance, the visual tweaks are apparent. The chrome-plated radiator grille has a new design, and it's now more integrated with the bumper. That bumper has also been given a new look and a silver accent finish. Prominently seen on either side of the new grille are LED daytime running lights and fog lamps. The HID headlights also get an automatic high-beam function.
At the back, the tailgate gets a new, more streamlined look, and same with the spare tire carrier. Car nuts are also sure to notice the new 18-inch alloy wheels. And finally, a new power sunroof completes the visual enhancements on the outside.
The cabin has a few upgrades as well. Silver and carbon fiber accents line the doors, along with piano-black touches on the center console. A new center instrument panel color combo graces the dashboard.
These aesthetic improvements complement the proven mechanical features the Pajero already has. These include the Mitsubishi active stability and traction controls, the INVECS II five-speed automatic transmission, the Super Select 4WD, and the solid engines--3.8-liter MIVEC V6 gasoline and 3.2-liter common-rail turbodiesel.
ADVERTISEMENT - CONTINUE READING BELOW ↓
For those interested, you will be glad to know there is no price increase. The 3.8-liter V6 gasoline version goes for P2,500,000, while the 3.2-liter turbodiesel lists for P2,700,000.
If you ask us, there has never been a better time to buy a Pajero. Unless you're a high-ranking police officer, that is, because then you can probably get one somewhere in Pampanga with the kind of discount only a demented businessman would give.
Photos by Dinzo Tabamo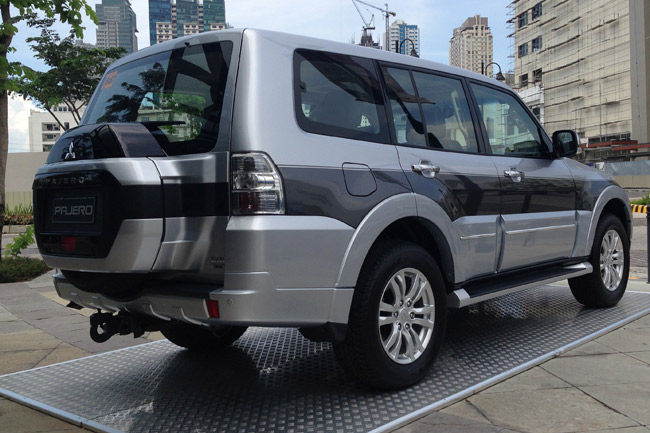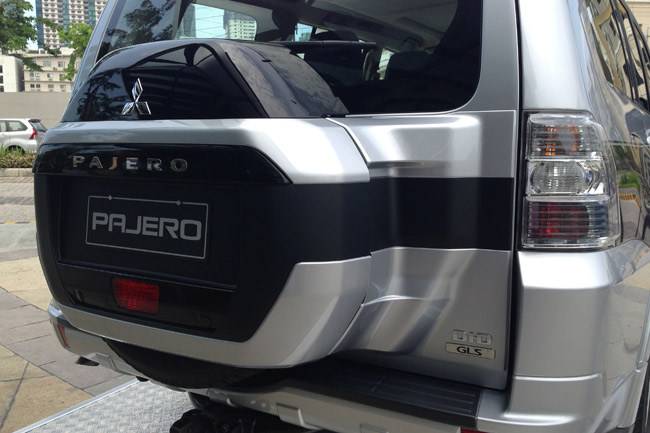 ADVERTISEMENT - CONTINUE READING BELOW ↓
Recommended Videos