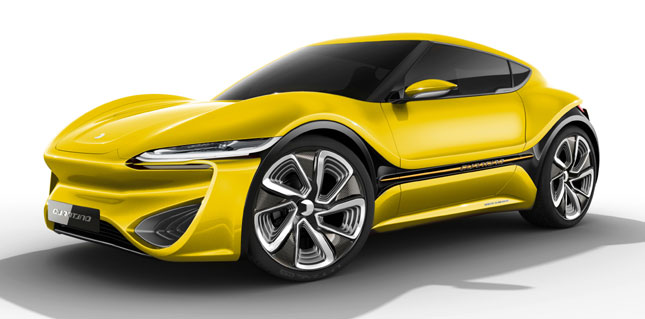 Ever since the automotive world began, sports cars have been thought of as gas-guzzling beasts that couldn't care less about the planet and the latter's suffocating inhabitants. Electric vehicles, on the other hand, are usually associated with golf carts--slow, quiet and utterly boring. But what if you could combine the two technologies into one sporty yet efficient package?
The boys at NanoFlowcell AG are the purveyors of the Quant line of next-generation vehicles, and they may have several answers. These swoopy two-door coupes may look like your usual supercars from the outside, yet they hide something special under the skin.
There's the Quant F that we wrote about last year, which is essentially a 2+2 coupe that also packs a clean punch. The whopping 1,075hp it puts out is produced by a zero-emissions electric powerplant. Thanks to the inherent high torque that these motors generate, the Quant F can easily rocket from rest to 100kph in 2.8 seconds.
The Quantino, the newest car from this innovative company, is equipped with four electric motors that drive all four wheels. The 136hp output of the quad motors is enough to propel the lightweight machine to silly speeds in a flash. Apart from providing driving fun, NanoFlowcell claims that the motors likewise allow the car to achieve a driving range of 1,000km--far greater than what's available today. Pardon the overused phrase, but it's truly like having the best of both worlds.
Continue reading below ↓
Recommended Videos
Founded in 2013, NanoFlowcell AG is set to bring these and other models to production soon. While the Liechtenstein-based company has been quietly making its presence felt over the past few years at various motor shows, it plans to make some noise at this year's Geneva International Motor Show in March. But if NanoFlowcell plans to do it with its eerily quiet yet potent electric cars, then we wouldn't mind listening.