Good news for anyone who's been looking forward to the new Mitsubishi Strada. The Japanese carmaker has just announced a date for its official reveal, and this time there'll be no shadows, no mystery—just the pickup truck in full view.
Ladies and gentlemen, mark your calendars for November 9, 2018. Mitsubishi promises "enhanced performance, functionality, durability, safety and refinement," but we'll consider all that PR fluff until we finally lay eyes on the vehicle early next month.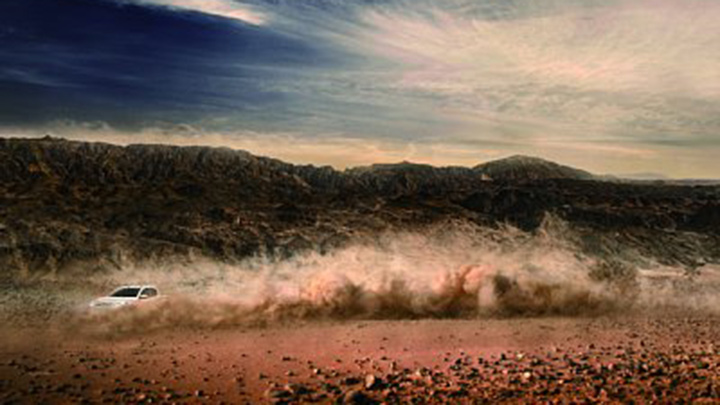 As with the teaser a month ago, the company has released another image along with its announcement. This time, it's the new Strada in what appears to be a silver paint finish, kicking up some dust in the middle of a barren landscape. Granted, it's not much as the photo's resolution leaves a lot to be desired, and it's not a big improvement from what we 'saw' in September—but it's a peek nonetheless.
Continue reading below ↓
Recommended Videos
The new Strada is a refresh, but we've seen refreshes come with performance enhancements before. Will the interior be left mostly as is, or will we see significant upgrades? How big of a facelift is this? We'll know all the answers soon enough. In the meantime, let the speculation begin.