It's been a bit quiet on planet New Stratos since, well, exactly one year ago to the week, when Manifattura Automobili Torino (MAT) announced that 25 examples of the resurrected classic would be built.
We were promised a 550hp road-going supercar, a GT racing version, and best of all, a New Stratos in rally trim. Not much evidence of the latter two just yet, but things are moving in the right direction.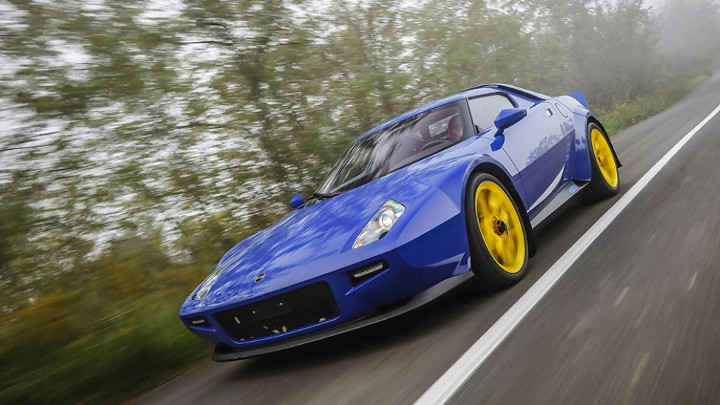 At the 2019 Geneva Motor Show, MAT will showcase German car 001 and a North American customer's car. No word on which is which, but let's assume the German car is the subtle, shy, and retiring navy-blue one. And the one that's daubed in loud, retro Alitalia livery, well, that's probably heading Stateside. The lighter blue version riding on yellow wheels is MAT's handsome prototype.
The company is also showcasing a new optional extra: a manual gearbox. So far, we've only seen paddle-shift versions, as the New Stratos is based on Ferrari F430 underpinnings. But because the F430 was the last mid-engined Ferrari to be offered with an open-gate manual, MAT has sensibly included a click-clack DIY shifter on the menu. You've just got to sacrifice a reasonably rare Ferrari in order to realize it.
ADVERTISEMENT - CONTINUE READING BELOW ↓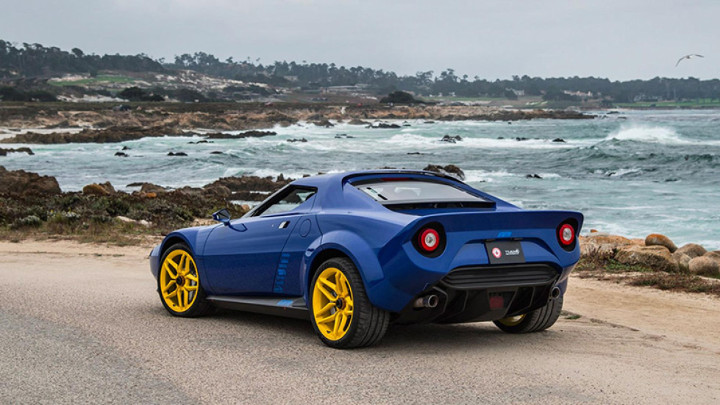 Its builder says: "With this option, MAT is offering a unique experience combining the massive, well-controlled torque of the naturally aspirated V8 with the excitement of the manual transmission, an experience that is less and less available on modern sport cars." Naming no names, then.
So, is the future of the fast car with a manual gearbox safe in the hands of niche, small-volume bespoke supercars? Here's hoping. Now, racing versions of the Stratos, please.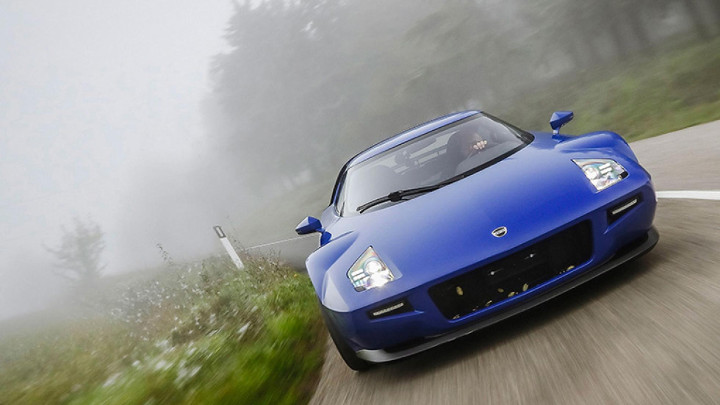 ADVERTISEMENT - CONTINUE READING BELOW ↓
Recommended Videos
NOTE: This article first appeared on TopGear.com. Minor edits have been made.