The Tesla Cybertruck might be miles ahead in terms of hype, but when it comes to looks? This is definitely superior to Elon Musk's baby. 
This, ladies and gentlemen, is the Badger. It's produced by the Nikola Corporation (which coincidentally is also named after Tesla's namesake, Nikola Tesla), and it is without a doubt more in line with what everyone expects of an electric pickup truck—visually at least.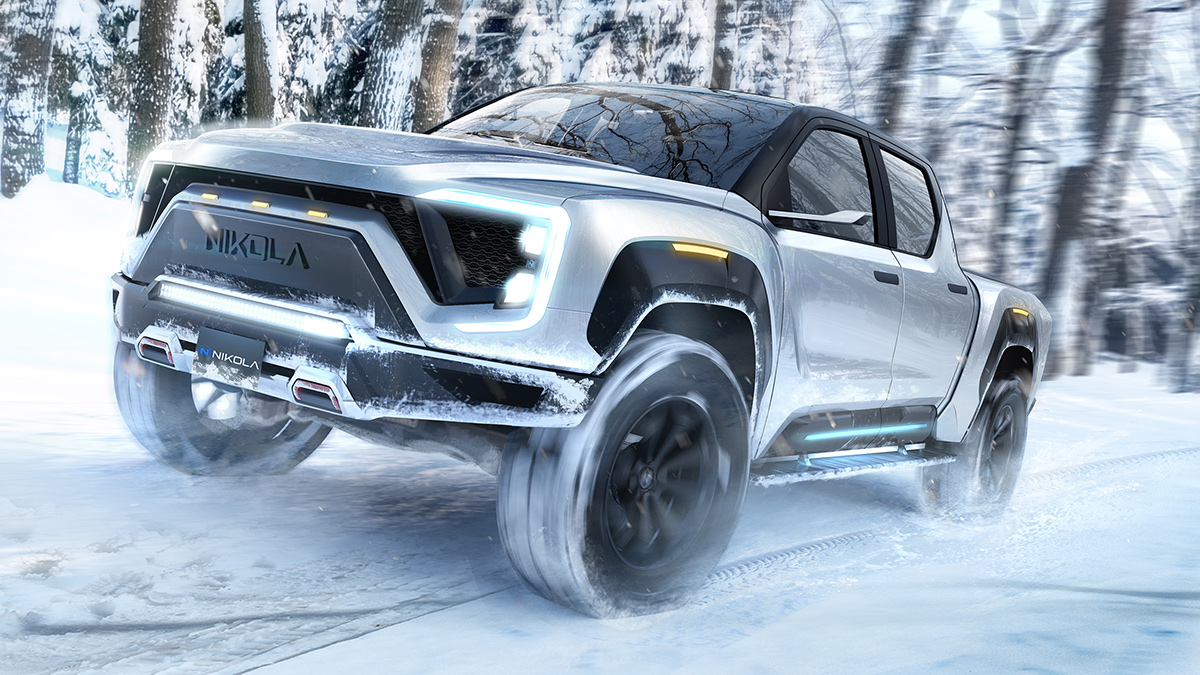 But enough with the comparisons. The Badger doesn't just look like a proper electric truck—it performs like one, too: over 960km of range, 0 to 60mph (97kph) in under three seconds, 4x4 independent wheel drive, and capable of delivering over 906hp and an astounding 1,329Nm of torque. That's a hell of a lot of oomph, but thankfully the company says the Badger can handle 0-100mph launches with minimal loss of performance.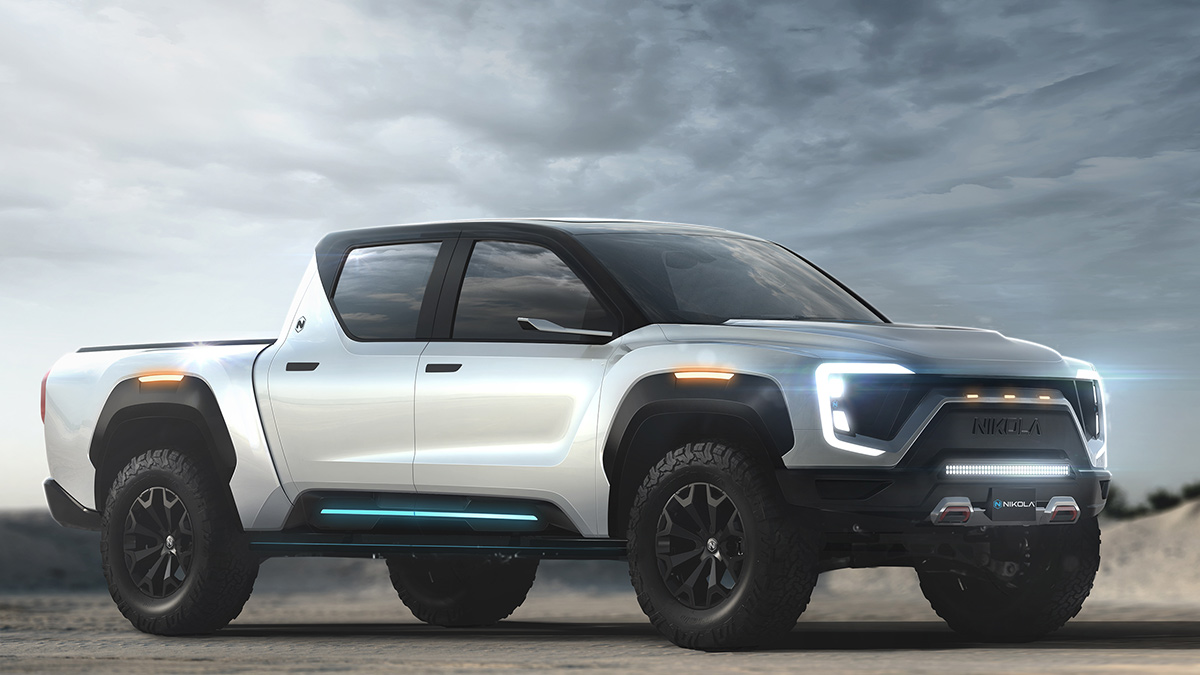 It'll also be available as either a fuel-cell electric vehicle (FCEV) or battery-electric vehicle (BEV), and will come equipped with a 15-kilowatt power outlet for various tools. This allows the vehicle to serve as a makeshift generator for up to 12 hours.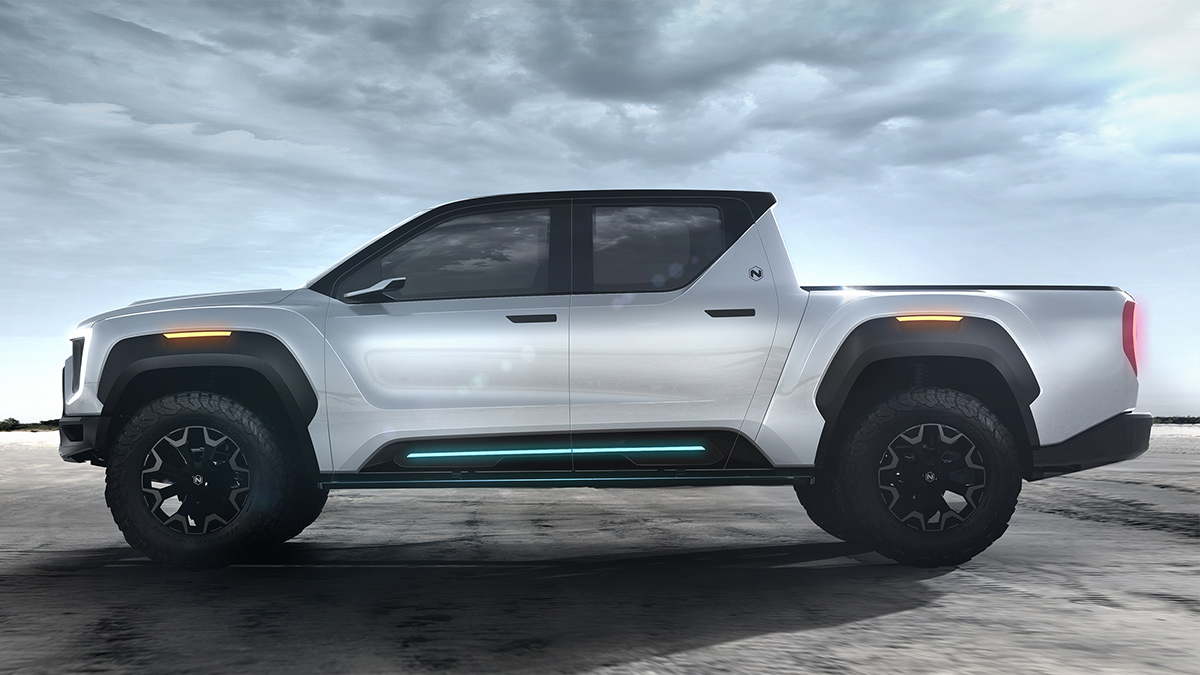 "I have been working on this pickup program for years and believe the market is now ready for something that can handle a full day's worth of work without running out of energy," Nikola CEO Trevor Milton says. "This electric truck can be used for work, weekend getaways, towing, off-roading or to hit the ski slopes without performance loss. No other electric pickup can operate in these temperatures and conditions."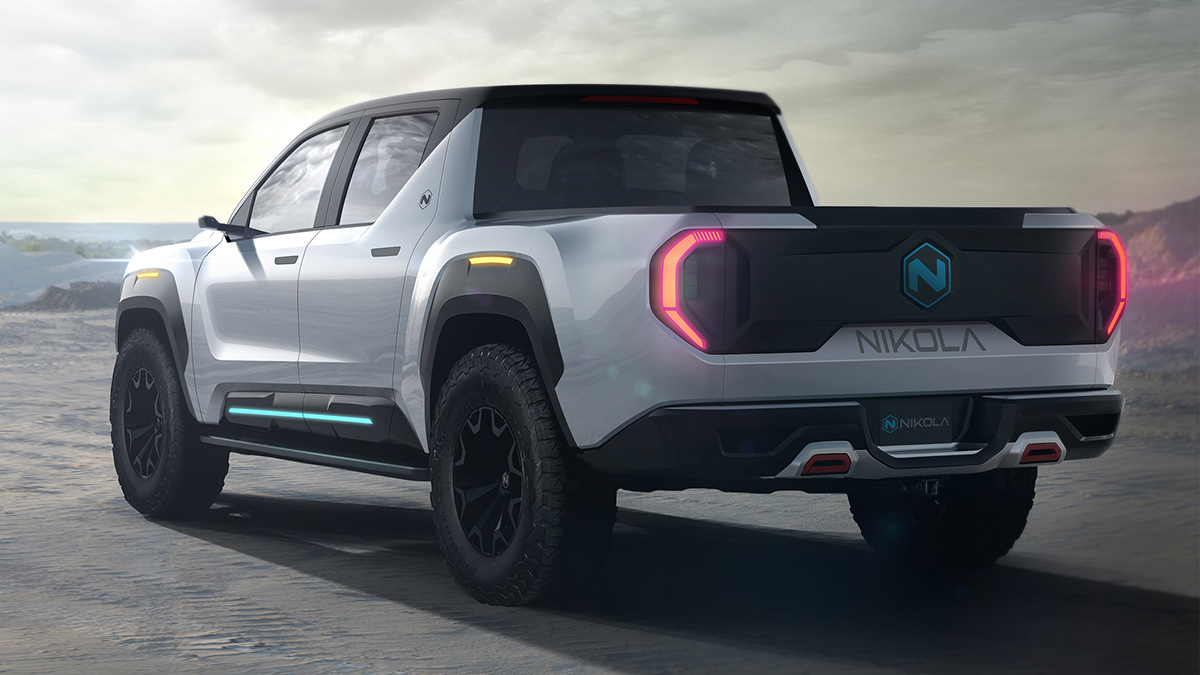 Frankly, the latter part of that statement sounds like it's putting Tesla on notice. The Badger is scheduled to make its first appearance in September, though Nikola says manufacturing details will be divulged soon. So, do you prefer the Badger over the Cybertruck?