It's only fitting that Nissan has chosen the Kicks—one of the Japanese carmaker's South American crossover offerings—as the foundation for its latest concept, the Kicks Surf.
The vehicle's home region, after all, is home to some of the finest sands and fairest weather in the world—meaning this concept's beach-focused underpinnings perfectly complement its environment.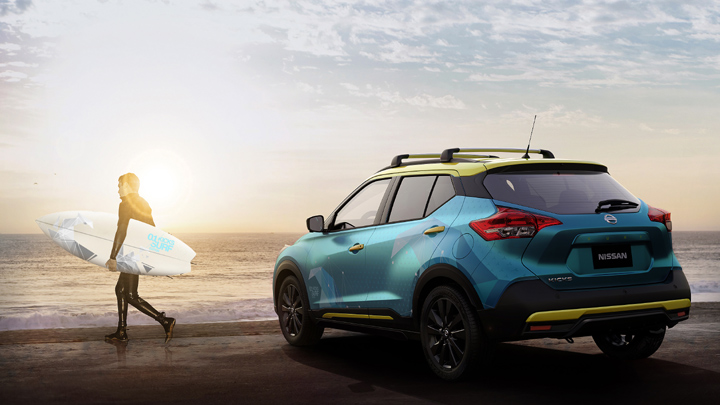 Inspired by Latin America's famous beaches, the Surf's paint job—aquatic in appearance, with a predominantly blue color and striking yellow accents—gives off a vibe that's more suited to the coast than the city. Inside, the Kicks Surf gets blue stitching to match the exterior.
"Blue is an evolving color that goes from dark to light, and we used it to represent the variety of tones in ocean water," said John Sahs, design team leader. "The bright yellow-green accents, together with the blue, gives the Nissan Kicks Surf concept vehicle a dynamic and sporty feel."
ADVERTISEMENT - CONTINUE READING BELOW ↓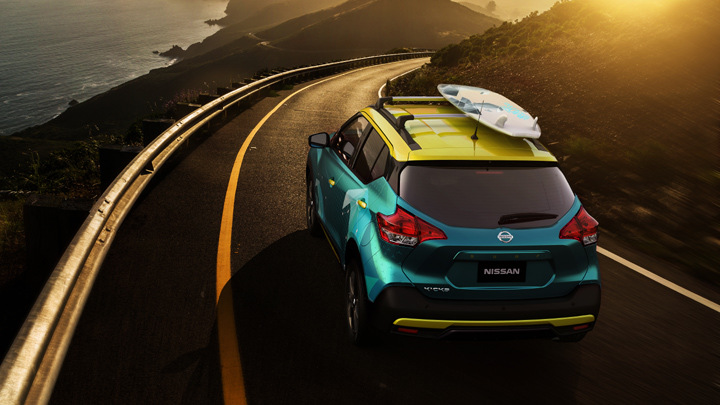 There's more to this car than its appearance, though. Nissan has actually worked with surfing champions in creating the concept, and the result is every beach bum's dream ride.
The Surf's roof is equipped with crossbars for lugging around surfboards, and there's a rear deck for wetsuits and other gear. It even comes with a changing booth and a portable shower system for washing up after a long day at the beach. Finally, the vehicle is unlocked via a water-resistant wristband that serves as a key.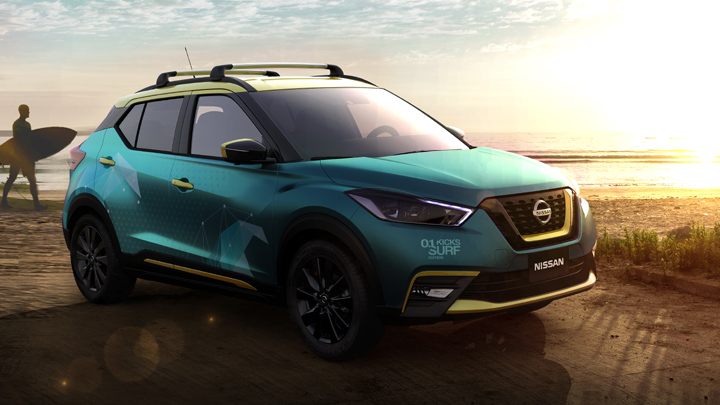 ADVERTISEMENT - CONTINUE READING BELOW ↓
Recommended Videos
"We imagined it would have to be the perfect ally for the lifestyle and needs of surfers," Sahs said.
Just in time for summer. So Nissan, how about one for the Juke? We have some pretty nice beaches here, too, you know.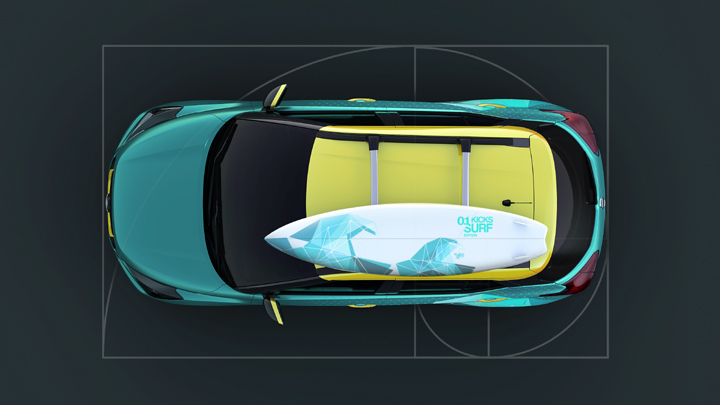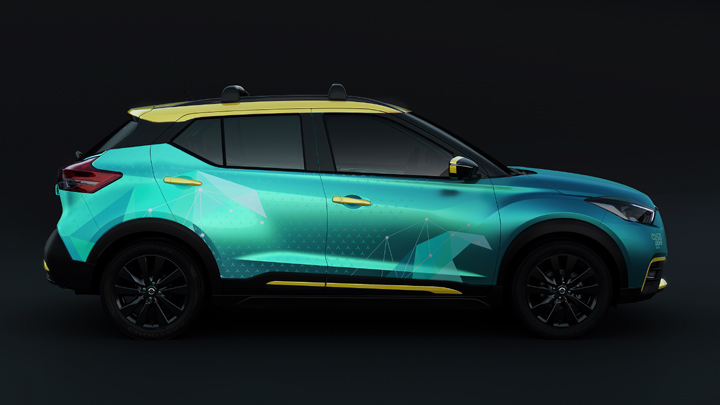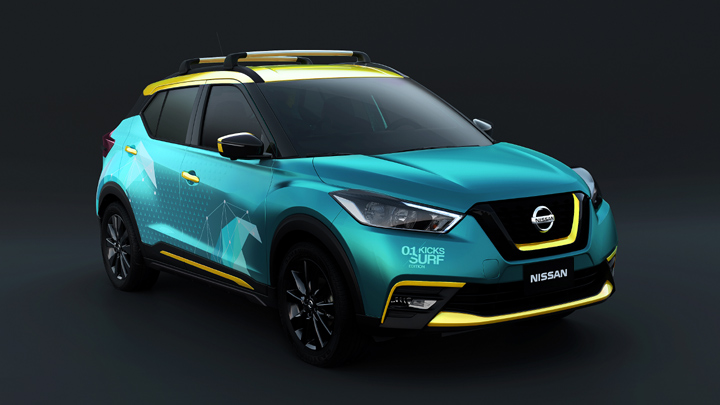 ADVERTISEMENT - CONTINUE READING BELOW ↓