Here at Top Gear Philippines, we love our pickup trucks. Big, small (but preferably still big), fast, slow, capable--we've seen them all, and loved just about every one of them. But this one, the Nissan Navara Dark Sky Concept, is a first for us. Let us explain.
This concept was just revealed at the ongoing 2018 Hannover Motor Show, and it caught our attention not just because of its ruggedness, but also because of its emphasis on exploration.
ADVERTISEMENT - CONTINUE READING BELOW ↓
"Big deal, an explorer's pickup truck. Been there, done that," you might think. Let us finish for God's sake. The Dark Sky's central theme is space exploration, and it comes equipped with a mobile astronomy lab and "observatory-class" telescope.
"The Nissan Navara Dark Sky Concept allows observations to take place in very remote places, avoiding light pollution, while also transporting telescopes safely and easily," said European Space Agency (ESA) senior mission manager Dr. Fred Jansen.
"Telescopes like the one in the trailer are needed in studies of planets and stars in our galaxy, allowing Earth-based follow-up campaigns enabled by the Gaia data."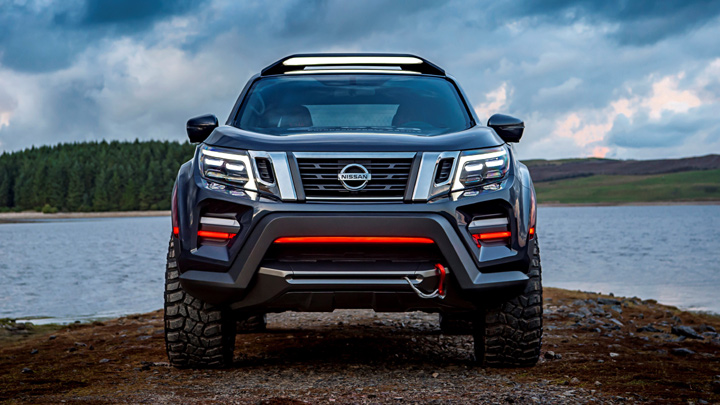 ADVERTISEMENT - CONTINUE READING BELOW ↓
Recommended Videos
Now, regular pickup fans will notice the usual: New LED headlights, some kickass wheel design, a burlier body, tow hook, and a blinding light bar up top. And underneath the hood is a 2.3-liter turbodiesel capable of 187hp and 450Nm of torque. But look closer, and you begin to observe details and features that'll have avid stargazers and astronomy buffs foaming at their mouths with excitement.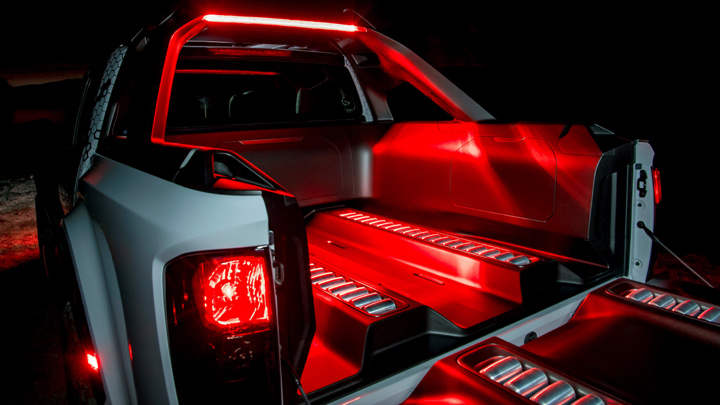 ADVERTISEMENT - CONTINUE READING BELOW ↓
The red lighting all around the Dark Sky doesn't just look stealthy, the color was chosen to illuminate the pickup and trailer as it is the least likely to affect our vision at night. Speaking of the trailer, it's refrigerated to keep its telescope at optimum temperature levels, and features portable EV battery packs, too.  Finally, the trailer's mechanized roof also opens up to expose a 40cm primary mirror, allowing users to get "detailed views beyond the rings of Saturn, to distant galaxies, nebulae and supernovas."
Other niceties? Nissan Intelligent Mobility tech, a laptop station, and a space-inspired exterior finish. You really don't need much more than this to get lost in the stars during the next cosmic event. Now all we need is a dark, empty patch of mountainside.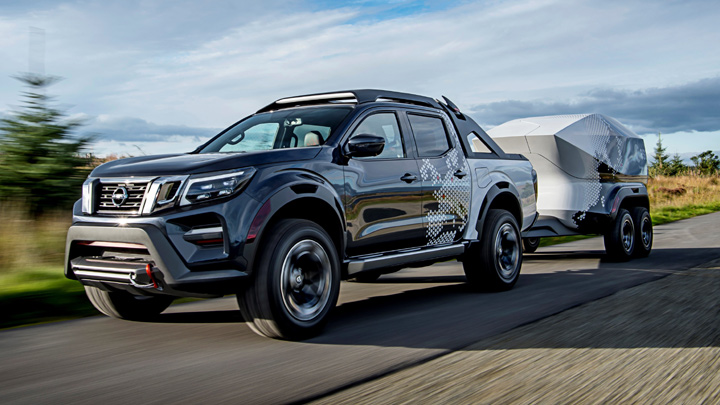 ADVERTISEMENT - CONTINUE READING BELOW ↓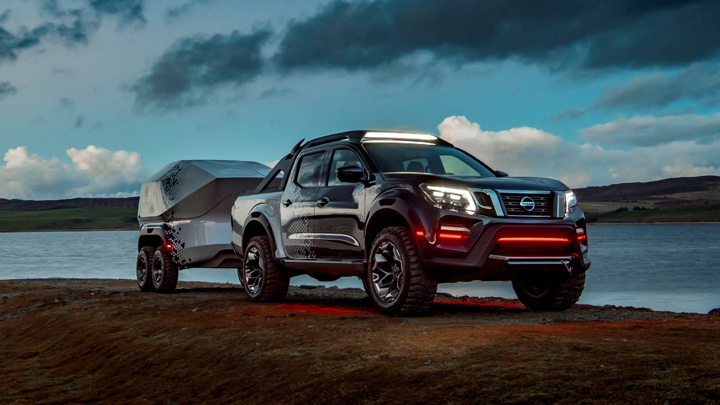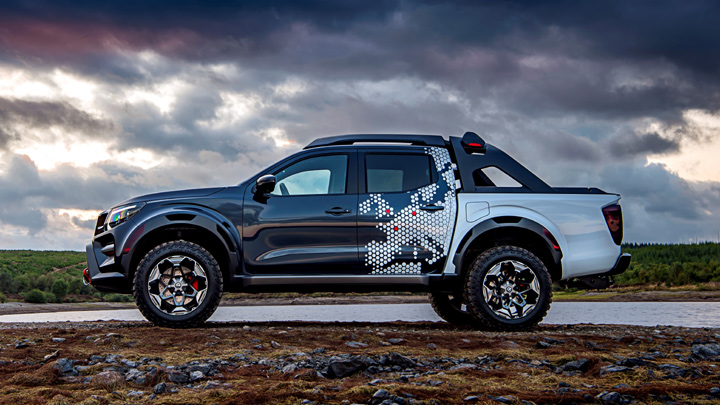 ADVERTISEMENT - CONTINUE READING BELOW ↓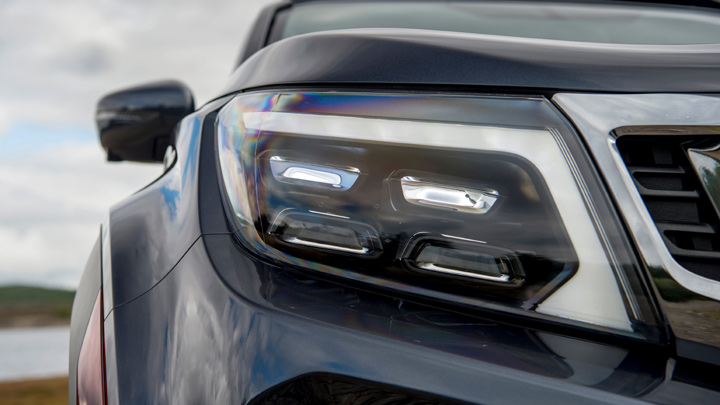 ADVERTISEMENT - CONTINUE READING BELOW ↓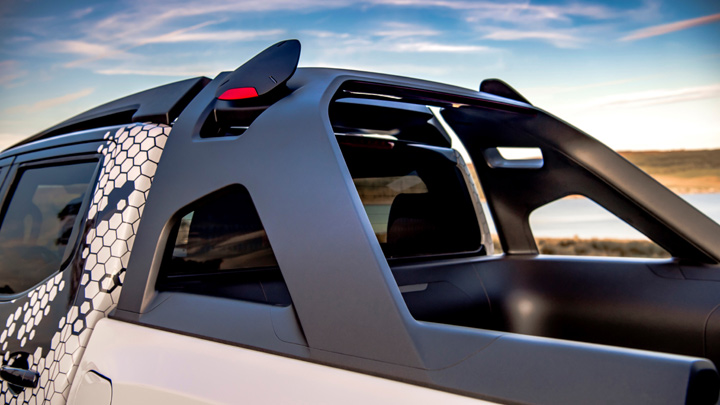 ADVERTISEMENT - CONTINUE READING BELOW ↓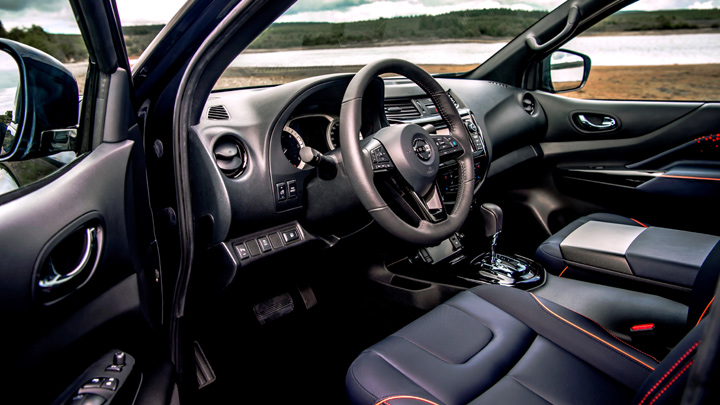 ADVERTISEMENT - CONTINUE READING BELOW ↓