Last week, Nissan flew us all the way to Western Australia to drive the latest Navara, and before our three-day road trip kicked off, I did the requisite spec check to see how the units we'd be driving differed from what we have in the local market. Our version received several updates just in February, the most notable being the Around View Monitor from the Nissan Intelligent Mobility suite of features. Otherwise, it's largely the same truck as before, powered by the 2.5-liter YD25 DDTi diesel mill with a variable-geometry turbocharger, and underpinned by Nissan's unconventional rear multilink coil-spring suspension.

Australia and New Zealand, too, got an updated Navara in February—only their versions carry much more significant changes compared with ours. "The updates, initiated by Nissan Australia, and tested extensively in and exclusively for Australian conditions by a global contingent of Nissan pickup experts, have been developed for Dual Cab SL, ST, and ST-X variants in the Australian and New Zealand markets," read the official press release.

The primary update was to the rear suspension, which, in its original iteration, had failed to cope with the typical towing and load-carrying requirements of Australian pickup users. Nissan had attempted to fix the problem before, but the 'Series II' third-gen Navara, as it was known among Aussie owners and enthusiasts, wasn't much better than its predecessor. And because changing back to rear leaf springs would've been tantamount to admitting defeat, Nissan opted to soldier on with the multilink coil-spring setup and find another way to address the issue.

To this end, the 'Series III' third-gen Navara now has dual-rate springs fitted in the rear suspension. The lower spring rate gets the job done when the truck is unladen; once you chuck stuff into the bed and the springs reach a certain level of compression, the higher, stiffer spring rate kicks in and prevents the back end from sagging like a botched soufflé. The updated suspension also gets dynamic rebound dampers that are designed to contact the chassis rail under load. At full compression, they offer increased resistance to reduce lateral body movement and prevent the rear from bottoming out.
ADVERTISEMENT - CONTINUE READING BELOW ↓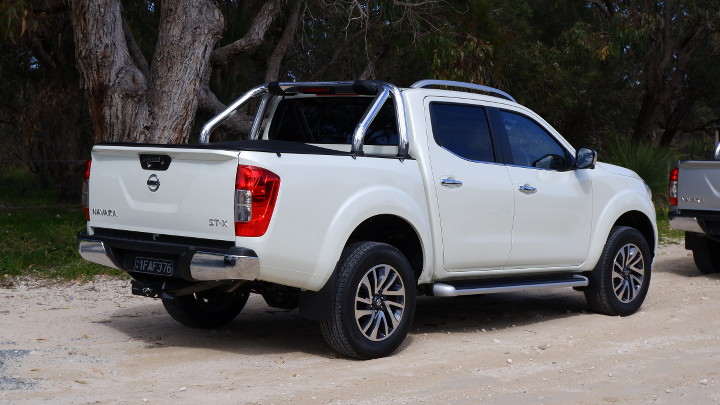 These suspension tweaks give the Navara a slightly tail-up stance, with the back end taller by 25mm when unladen and 45mm under full load versus the previous model.

The other mechanical update is focused on enhancing the pickup's steering and maneuverability. Steering ratio is now 19:1 from 21.5:1, while full lock takes 3.4 turns from 4.1. I'd say the improvements are apparent when you're up to speed, especially on twisting roads (more on that in our main feature story), but this truck still takes a lot of frantic tiller-winding to get into a parking slot.

As for why we're not getting these upgrades, particularly the rear-suspension refinements, you might've guessed the reason by now: It's because pickup owners here don't subject their trucks to the same level of abuse as their Australian counterparts. Hard, heavy vehicle usage seems to be the norm in that country, in general: On the freeway, I chanced upon a bullbar-equipped sedan towing a small trailer like nobody's business. And if Aussies think nothing of doing that to a passenger car, just imagine what sort of expectations they have of their utes.

What do you think of these Nissan Navara upgrades? If you're already a Navara owner, do you think you're missing out on these improvements? And if you're shopping for a new pickup, would you rather wait for these features to be available on local Navaras before making a purchase decision?
ADVERTISEMENT - CONTINUE READING BELOW ↓
Recommended Videos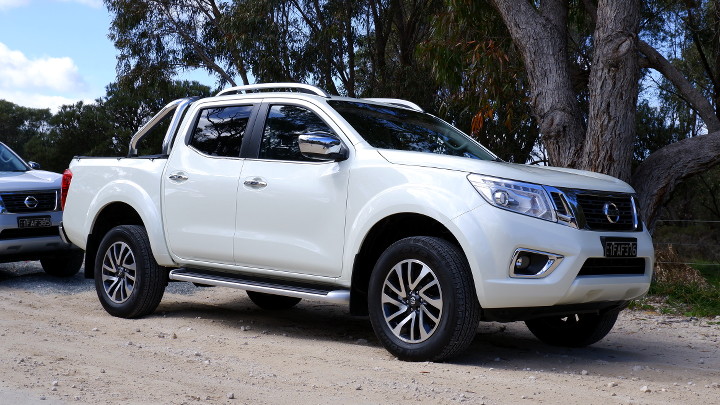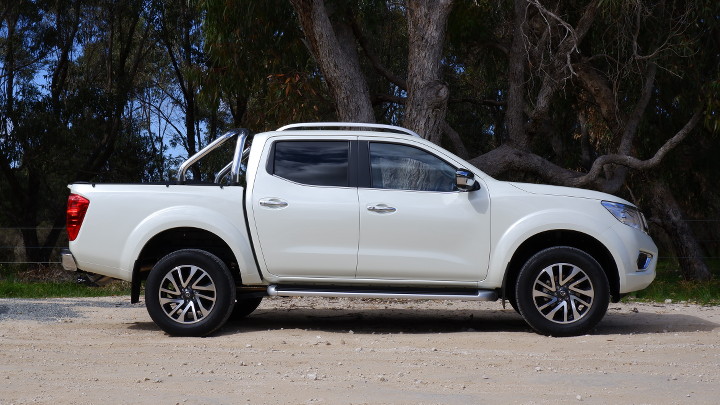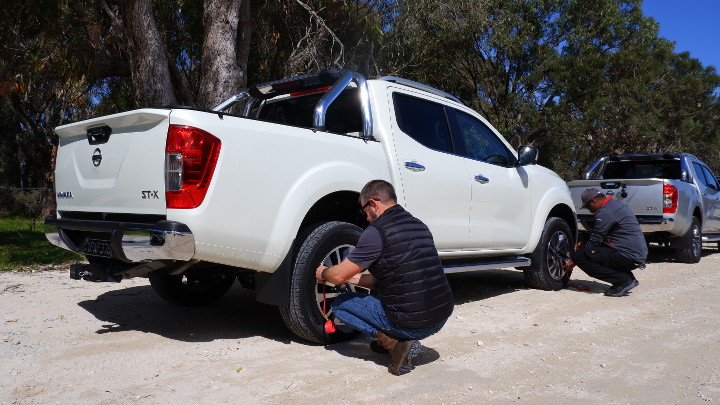 ADVERTISEMENT - CONTINUE READING BELOW ↓