Most of the hype surrounding Nissan's display at the 2018 Philippine International Motor Show (PIMS) revolves around the two Nismo cars that the Japanese carmaker will begin selling in the local market next year. Makes sense, since it's not every day you see legitimate performance variants being sold locally.
If you've given the Nissan booth a walk-around, though, you'll know there's a pair of off-roaders in attendance worth checking out, too: the Navara 'Warrior X' and the Terra S.
The two heavily modified Nissans were unveiled alongside the aforementioned Nismo models yesterday, giving visitors a glimpse at the regular models' potential for modification.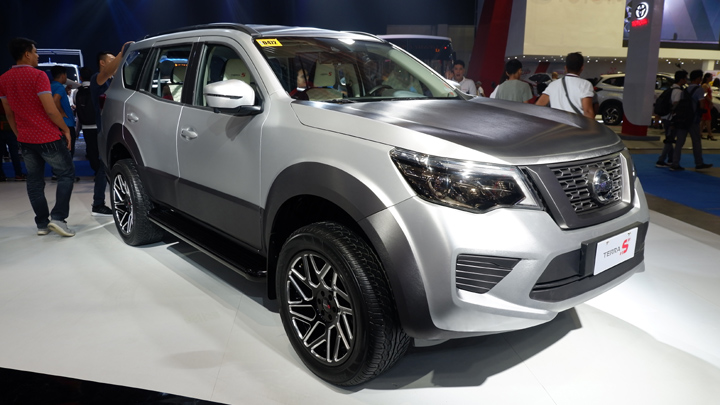 Continue reading below ↓
Recommended Videos
The Navara Warrior X boasts a more aggressive bodykit, an intricate black honeycomb grille, all-terrain tires, an attractive bright-red exterior, and 20-inch alloy wheels. That burly look is on top of the vehicle's raised ride height and upgraded suspension, too. Meanwhile, the Terra S gets modified 20-inch alloy wheels and a black-and-gray paint finish. Both cars come with custom leather interiors.
Nissan Philippines says it brought out the two vehicles to showcase versatility of its midsize pickup and SUV, calling the modified Navara an "off-road warrior" and the Terra S a "sleek sports machine."
If you want to see these cars in the metal, you can check them out at PIMS 2018. The motor show runs until this Sunday, so you still have all weekend to visit the Nissan booth. Would you buy either of these cars if they went on sale?