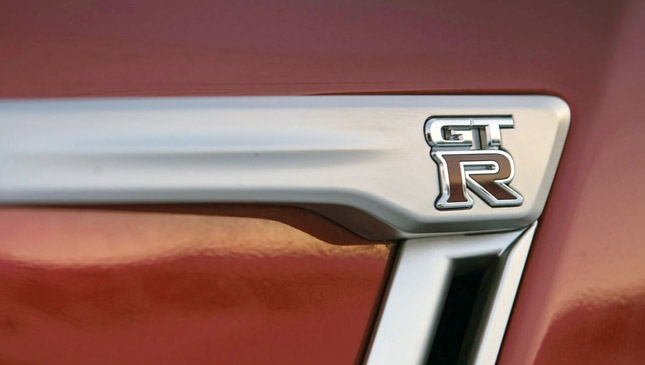 This may be eight years too late, but as they say, better late than never. TopGear.com.ph has just received insider information that Nissan Philippines is finally setting up the stage for the official arrival of the extremely popular GT-R sports car, with the launch date tentatively set for January 2016.
Sports-car enthusiasts have long been baffled by Nissan's inability to bring in the iconic GT-R to Philippine shores. The fact that the car has sold pretty well on the gray market proves that it has a sizable customer base here. First introduced globally in 2007, the R35 GT-R is certainly long in the tooth, but its presence in the product lineup will also definitely shine a halo on Nissan's mainstream cars.
Nissan is expected to reveal the next-generation R36 GT-R late this year--most likely at the Tokyo Motor Show in October--but this model should commence production and delivery in mid to late 2016 as a 2017 model. Which means the GT-R that Nissan Philippines is initially importing is most probably still the current R35 model.
ADVERTISEMENT - CONTINUE READING BELOW ↓
According to our source, Nissan Philippines is now in the process of screening applicants for the prestigious right to be the single GT-R seller in the country. Yes, there will only be one dealership to be allowed to exclusively sell and service the GT-R when it gets released in our market.
"Right now, there are three applicants: Nissan Tetra headed by Tey Sornet, Nissan Mantrade led by Herbert Tan, and Nissan Gallery owned by Willy Tee Ten," our source shared. "All three are existing dealers. Only one will be appointed as the exclusive GT-R seller and servicer."
Our source said that in choosing the solitary GT-R Center, Nissan Philippines will give a lot of weight to the dealerships' financial standing as well as past performance.
"It's not a joke to officially sell and service the GT-R," our source explained. "Just for one service bay alone, you will need a capital of some P15 million."
ADVERTISEMENT - CONTINUE READING BELOW ↓
Recommended Videos
Nissan is reportedly targeting GT-R sales of 18 to 25 units a year, although our source believes as many as 36 units can be sold in our market.
"The official GT-R Center will probably display units at regular Nissan showrooms," our source added. "These showrooms will then get a commission for every buyer that they manage to refer to the official GT-R seller. But only the GT-R Center is authorized to service the cars."
Here is the best part. When we asked our source if Nissan Philippines could compete with the gray market in terms of pricing, he said that Nissan Philippines will have the upper hand thanks to the Japan-Philippines Economic Partnership Agreement (or JPEPA), which exempts from import duties those Japan-sourced vehicles that have an engine displacement of at least three liters.
"Nissan Philippines expects to be able to price the GT-R at P5.5 million to P5.8 million," our source confidently concluded.
ADVERTISEMENT - CONTINUE READING BELOW ↓
Okay. Time to start saving, guys. You've been sufficiently advised.