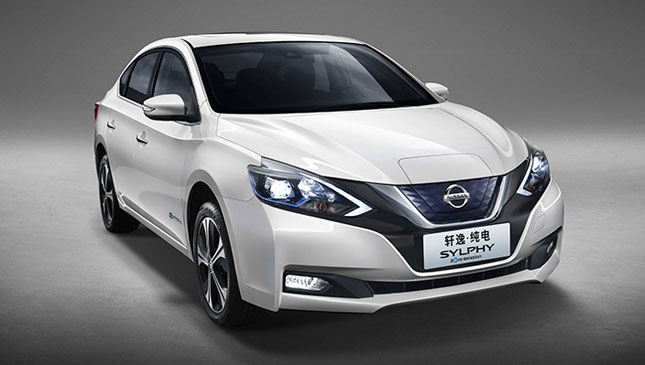 The Nissan Sylphy has just gone electric. The Sylphy Zero Emission was just unveiled at Auto China 2018. It marks the first China-made Nissan electric car targeted for the Chinese market. It's built on the same platform as another EV: the best-selling Leaf.
"The new Sylphy Zero Emission is the next step in our electrification strategy for China," said José Muñoz, Nissan's chief performance officer and chairman of its China Management Committee. "The new Sylphy Zero Emission will be Nissan's first mass-production electric vehicle for the China market and one of the 20 electrified models that we plan to introduce over the next five years."
Continue reading below ↓
Recommended Videos
The Sylphy Zero Emission runs on a 100% electric powertrain that can run for 338km and fits under the seats. The Japanese carmaker says that the new car is the result of more than 70 years of electric vehicle research and development, and more than 25 years of study and experience with batteries. It also embodies the Nissan Intelligent Mobility credo. Features onboard include heated seats and smartphone connectivity.
The new EV will go on sale later in 2018, though Nissan didn't indicate any prices yet. Is this something you'd want to see in the Philippines?