Nissan might have just set a new standard for glamping. The Japanese car manufacturer has just unveiled the Ultimate Parks Titan, the latest one-off version of its full-size pickup in the US market, and it's...well, just look at the thing. We think it can speak for itself.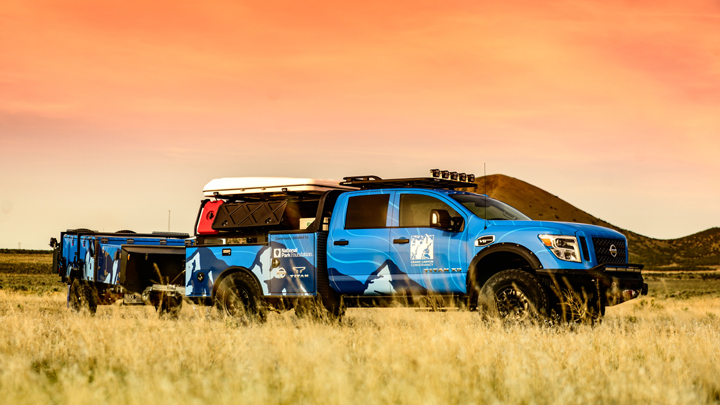 The purpose-built truck is being donated to the Grand Canyon Conservancy in celebration of the landmark's centennial anniversary as a national park. It's based on the stock Titan XD Pro-4X Crew Cab, and comes with a smorgasbord of adventure accessories and a custom service body. Let's break it down.
Continue reading below ↓
Recommended Videos
First thing you'll notice, of course, is the pair of tents: a hard-shell tent elevated off the truck's extended bed, and another packed into a Black Series custom off-road trailer. Then you'll come across utilitarian bits like the CargoGlide bedslide, the Rhino Rack pioneer tray, an air compressor, a winch, a generator, and a welder.
We're not entirely sure what use you'll have for a welder during a camping trip, but whatever. Use it to start a fire, we guess?
In terms of utility and performance, this thing boasts a maximum payload of 1,356kg and a maximum towing capacity of 5,298kg, and runs on a 5.6-liter V8 engine capable of 390hp and a whopping 534Nm of torque. Should have no issues packing all that gear, then.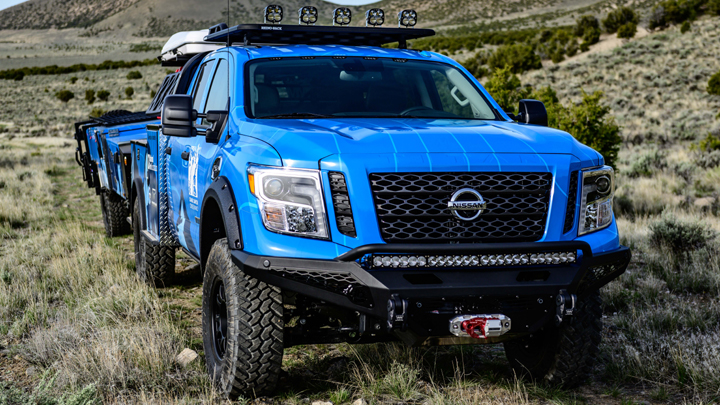 What else? It's been given a three-inch suspension lift kit, Method 701 Trail Series wheels, and 35-inch Nitto Trail Grappler tires. The burly look up front comes courtesy of a Desert Designs Honeybadger bumper and EGT fender flares. Completing the look is an attractive blue wrap.
"The Ultimate Parks Titan is a physical manifestation of the support Nissan is providing to parks and park champions coast to coast," National Park Foundation president Will Shafroth said in a statement.
"From the Grand Canyon, to the Great Smokies, to Glacier Bay in Alaska, Nissan's support bolsters the critical work of local partners connecting youth to parks and service corps helping to restore these treasured places."
We'd give an arm and a leg for a night out under the stars with this beast. We wonder what Nissan will come up with next for its full-size Titan.