The Red Cross sure is beefing up its fleet. Recently, we reported that a one-off Nissan Titan emergency-response pickup truck was donated to the American Red Cross. Now, it looks like Land Rover is following in the Japanese carmaker's footsteps.
This bespoke Land Rover Discover you see here comes courtesy of the British carmaker's Special Vehicle Operations wing and an 18-month collaboration with the Austrian Red Cross. It doesn't have am official name, but it is based off the 'Project Hero' SUV the company built back in 2017.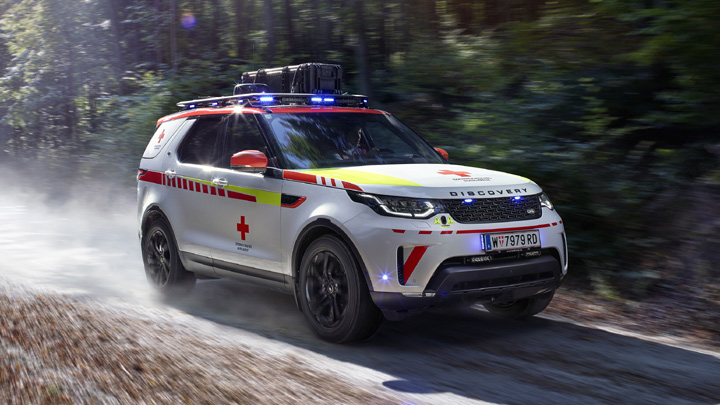 "Our partnership with the Red Cross isn't just about our vehicles. Since we started collaborating in 1954, our aim has been to help the Red Cross improve its disaster response and ultimately to help save lives," says Jaguar Land Rover special operations director Michael Van Der Sande.
Continue reading below ↓
Recommended Videos
"Over the past 18 months, our engineers have worked closely with the emergency response team at the Austrian Red Cross, deploying Land Rover's technology and talent to create a unique solution to the requirements of the Red Cross in the region."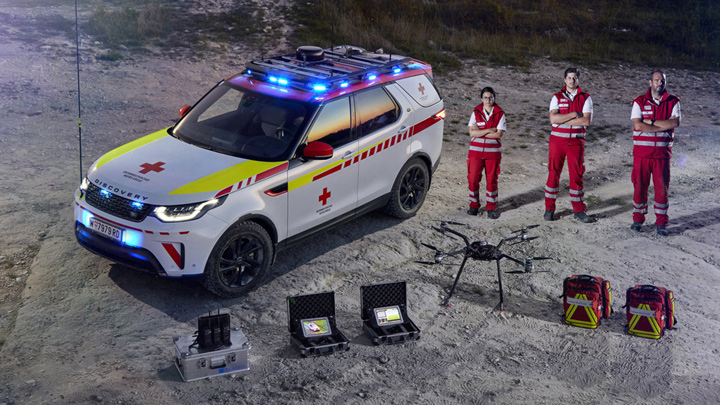 The vehicle comes with high-intensity spotlights on the roof, 360 degree emergency blue lights, all-terrain tires, an integrated carbon-fiber load area, and a four-radio antenna that allows the vehicle to serve as a mobile command center during rescue operations. Powering it is a 3.0-liter turbodiesel engine capable of 254hp and 600Nm of torque.
The most impressive piece of life-saving equipment in its arsenal? An eight-rotor "Octocopter" drone that boasts a long-range, thermal-imaging camera. It is capable of spotting individuals up to 440 meters away, and vehicles up to one kilometer away. It also allows rescuers to track an object by just tapping a screen.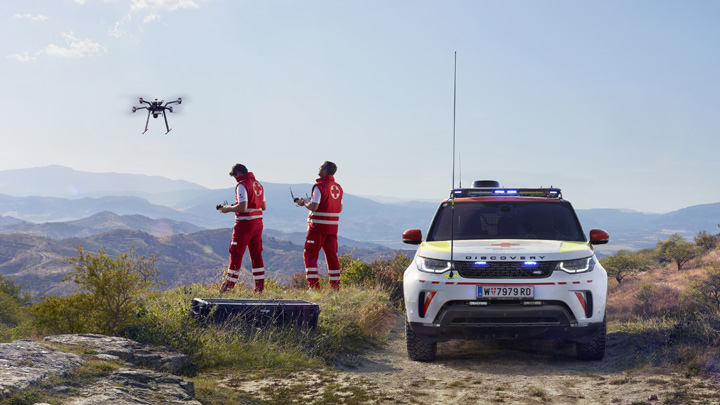 "We are grateful for Land Rover's generous support over the past six decades. The Discovery Emergency Response Vehicle is yet another result of our strong global partnership that brings together the best expertise of the Red Cross and Land Rover in one unique vehicle, which will make a difference in rescue operations in the harshest conditions," said Red Cross secretary for partnerships Dr. Jemilah Mahmood.
That drone and its tracking features sound like it'd come in handy after earthquakes, landslides, or other calamities that'll leave most four-wheeled transports immobilized. Do you think we could use something similar here in the Philippines?