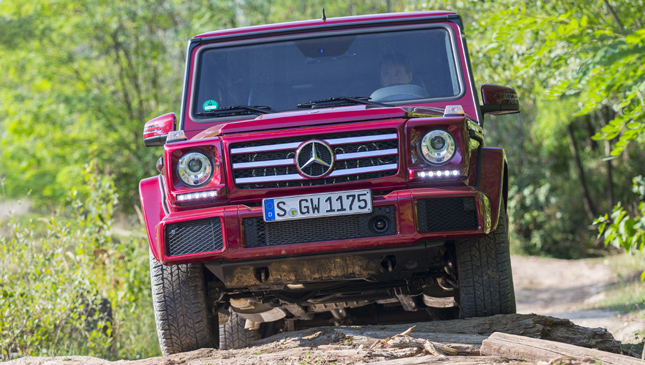 What's the first thing that comes to mind when someone mentions "more power"? Definitely more fun--if you love cars, at least. So when Mercedes-Benz announces that it has gone ahead and made its G-Class lineup more powerful, we can barely contain our excitement. Well, that was the thought initially, until you start to question the vehicle's fuel consumption. But then the German carmaker has also apparently managed to lower fuel consumption. Now Mercedes has our attention.
The legendary German off-roaders will now be packing more efficient, newer-generation Mercedes-AMG V8 engines. In the case of the G500, the new engine is capable of 422hp, 35hp more than its 5.5-liter naturally aspirated V8 predecessor. The new engine's turbocharging allows the G500 to eke out more power at lower engine speeds, meaning better fuel economy. The vehicle now accelerates from 0 to 100kph in just under six seconds (compared to 6.1 seconds previously), and boasts an average fuel consumption of 8.13km/L (a notable improvement from 6.71km/L with the old propulsion).
ADVERTISEMENT - CONTINUE READING BELOW ↓
Other vehicles to benefit from the upgraded engines are the G350, the AMG G63 and the AMG G65 (which packs a V12), improving from 211hp to 245hp, 544hp to 571hp, and 612hp to 630hp, respectively. All of them will feature better fuel economy, partly thanks to a standard Eco start/stop function. The refreshed G350 and G500 models now also feature restyled bumpers, redesigned pointers and dials, as well a host of new color schemes including Tomato Red and Alien Green.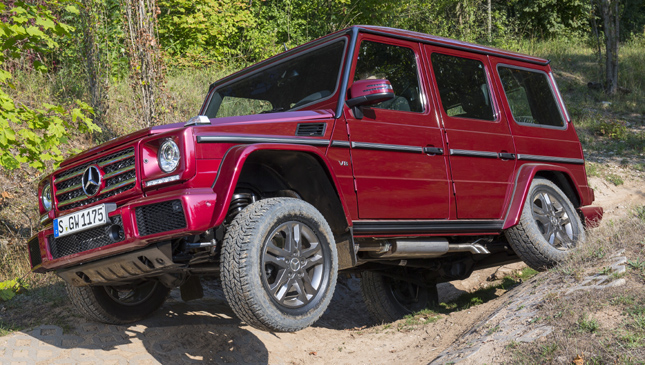 ADVERTISEMENT - CONTINUE READING BELOW ↓
Recommended Videos