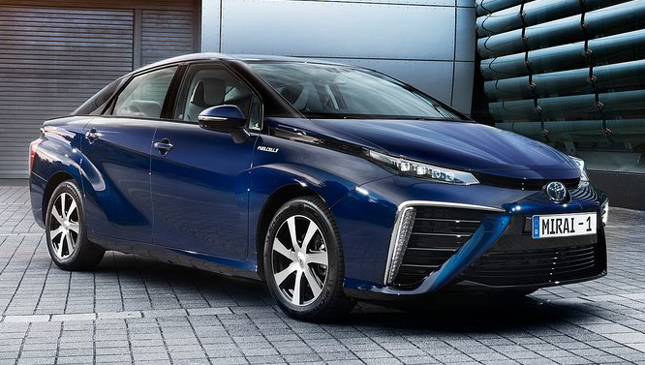 In December 2014, Toyota gave the world a glimpse of what the future of motoring would be like. The Japanese auto giant introduced a revolutionary new car known as the Mirai, a vehicle that ran solely on hydrogen fuel. It was clean and green. And best of all, it was available at your local Toyota dealership--as long as you lived in Japan, the United States or Europe, that is.
Yet, as good and as green as the Mirai was, it had one flaw: It was a bit pricey. At a cost of 7.23 million yen (P1.64 million), not many customers patronized the car. The limited number of hydrogen filling stations didn't help its cause either. It wasn't exactly the clean-fuel revolution Toyota had hoped, unlike hybrid cars such as the Prius.
According to a report by the Asahi Shimbun, however, Toyota is dead serious about giving the world a green motoring future as it plans to roll out a cheaper yet equally efficient Fuel Cell Vehicle. Said model will be smaller than the current Mirai, and will cost around 5.5-6 million yen (P1.25-1.36 million). This can be achieved, revealed Toyota in the report, by using cheaper components, as well as setting up a dedicated assembly line. At present, the hydrogen tank is one of the vital parts that is driving up the Mirai's asking price.
Besides the lower cost, government subsidies may also help lessen the price of such cars. As much as a million yen in rebates could be had if one were to purchase a Fuel Cell Vehicle in Japan, for example. It's the administration's way of encouraging clean motoring.
If all goes according to plan, Toyota will be rolling out its new hydrogen car by 2020--in time for the Japan Olympics. It hopes to sell around 30,000 units of the new car, which is a far cry from the current 2,000 Mirai units projected for this year. If the Prius and its Prius C and Prius V siblings are any indication, Toyota just might be able to outdo itself.