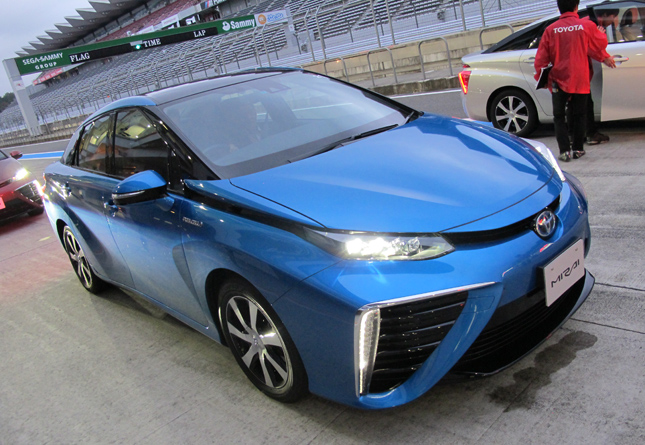 You may have heard that Toyota Motor Corporation has created a car so futuristic that they called it Mirai, which in Japanese means "the future." Heck, it's so futuristic they just had to feature it in a tribute video on the occasion of Back To The Future Day last October 21.
The Mirai is a hydrogen fuel-cell sedan. Which means it runs on hydrogen, which combines with oxygen to produce electricity. And so, the Mirai really behaves like an electric car when you're operating it. Which we did the other day at the Fuji Speedway. Yes, the Fuji Speedway.
We had two laps each behind the wheel of the right-hand-drive Mirai. If we had been blindfolded entering the car, we would have guessed it was merely a fancier version of the Prius hybrid car. Even the shifter bore a resemblance.
The Mirai felt seamless in our hands. Nothing gave away the fact that it was drawing its power from hydrogen, except perhaps for its exceptionally quiet performance. It did decently well in braking and acceleration exercises. Nothing particularly spectacular to write home about, but we guess that's the genius of the Mirai: It's a high-tech FCV that already feels like a fully functional production car (which it is, as it's already being sold in Japan).
ADVERTISEMENT - CONTINUE READING BELOW ↓
ADVERTISEMENT - CONTINUE READING BELOW ↓
Recommended Videos
What did intrigue us most was whether the car's water emission was indeed potable. You might recall that somebody had tried drinking the Mirai's liquid exhaust and even posted a video as proof. The guy didn't die, so we guess it was pretty safe. But we still wanted to find out for ourselves.
So we asked a colleague to "flush out" the water emission by pressing a button labeled "H2O" located left of the steering wheel (it should be placed on the right in left-hand-drive units). We were looking for a cup to collect a good amount of water, but there wasn't one lying around. And so we just placed a finger directly beneath the exhaust orifice. We were expecting to feel hot liquid to come out of the thing, but the water was surprisingly lukewarm. More like room temperature, if we remember correctly.
Of course, we had to satisfy our curiosity. We did that by tasting the liquid semi-dripping from our index finger. It tasted flat. Like rainwater, we suppose. It would have been more exciting if we had been able to imbibe the liquid in copious quantity. But yeah, we were willing to do it. That was the kind of faith we had in Toyota's engineers.
ADVERTISEMENT - CONTINUE READING BELOW ↓
We've read somewhere, however, that the safeness of this stunt all really depends on the air quality in the area. This is so because the water emission is produced using the oxygen in the environment. So while it is perfectly safe to drink the Mirai's liquid discharge in the Swiss Alps, it isn't wise to do the same on EDSA.
Photos by Vernon B. Sarne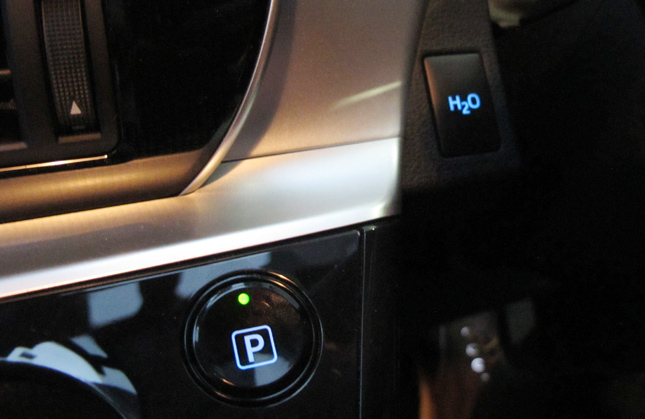 ADVERTISEMENT - CONTINUE READING BELOW ↓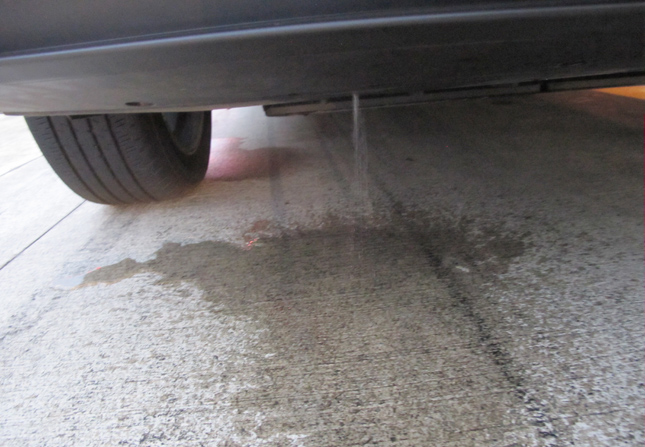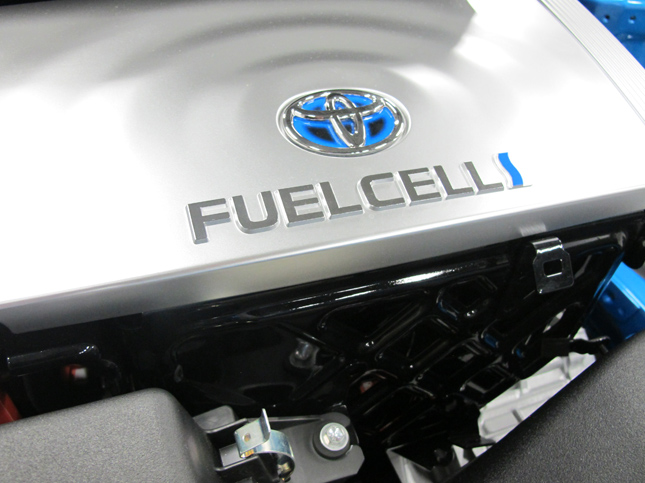 ADVERTISEMENT - CONTINUE READING BELOW ↓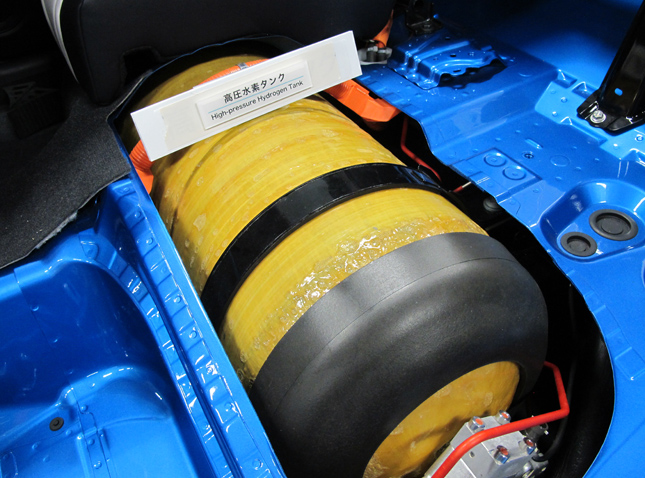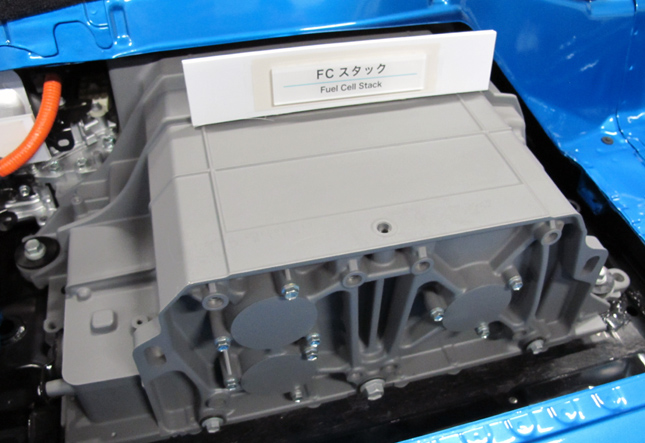 ADVERTISEMENT - CONTINUE READING BELOW ↓