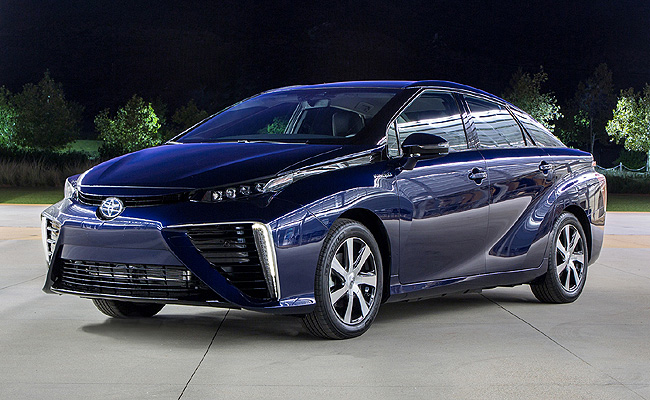 In June, Toyota revealed the production model of its hydrogen fuel-cell sedan, which first debuted as a concept car at the 2013 Tokyo Motor Show. Back then, it was simply called FCV, abbreviation for fuel-cell vehicle.
Well, the FCV now has an official name, and it's Mirai, which means "future" in Japanese. The Mirai can supposedly travel up to 480km on a single tank of hydrogen, and refuel in less than five minutes while emitting only water vapor.
With the Mirai scheduled to go on sale in the United States in 2016, Toyota is reportedly collaborating with Air Liquide "to develop and supply a phased network of 12 state-of-the-art hydrogen stations targeted for New York, New Jersey, Massachusetts, Connecticut and Rhode Island."
"Toyota's vision of a hydrogen society is not just about building a great car, but ensuring accessible, reliable and convenient refueling for our customers," said Toyota North America chief executive Jim Lentz. "I am happy to announce that this vision will expand beyond the borders of California and give customers the opportunity to join the fuel cell movement."
If only we had the infrastructure to support such a vehicle, what a wonderful motoring world ours would be.
Continue reading below ↓
Recommended Videos