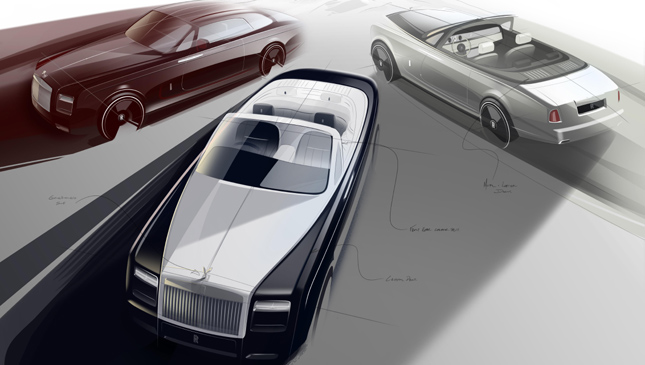 To say that a Rolls-Royce is a classic is to point out the obvious. The fact of the matter is that these handcrafted beauties, with their bespoke levels of luxury, are prized possessions the moment they are ordered from the factory. And we're not simply referring to their exorbitant price tags.
Well, it looks like future owners of this British motoring icon have another reason to book an order for their esteemed ride. This is because of the recent announcement made by Torsten Muller-Otvos, Rolls-Royce CEO, that the long-running Phantom Coupe and Drophead will soon be ending their production runs.
After 13 years in production (which is an eternity in the auto industry), the seventh-generation Phantom Coupe and Drophead will finally call it a day. Moreover, the Rolls-Royce top boss said that there will be no future replacements for these models.
To mark this sad yet significant event, Rolls-Royce will be offering a limited run of said models. The 50-unit edition will be fittingly called Phantom Zenith. Needless to say, it will boast many enhancements that will set it apart from the "regular" Phantom.
While Muller-Otvos stated that the Phantom Coupe and Drophead will have their swan song, the recent news that Rolls-Royce is working on a new aluminum architecture brings hope that there will be a future nameplate to fill the outgoing Phantom's ultra-luxurious shoes. Whatever this future model will be, we can be sure it will live up to its predecessors. The Phantom has been in production since 1925, with the seventh iteration entering the scene in 2003.
ADVERTISEMENT - CONTINUE READING BELOW ↓
As for those lucky few who will get to own one of the 50 Zenith examples, your already prized steeds have just become some of the rarest collectibles around.
ADVERTISEMENT - CONTINUE READING BELOW ↓
Recommended Videos