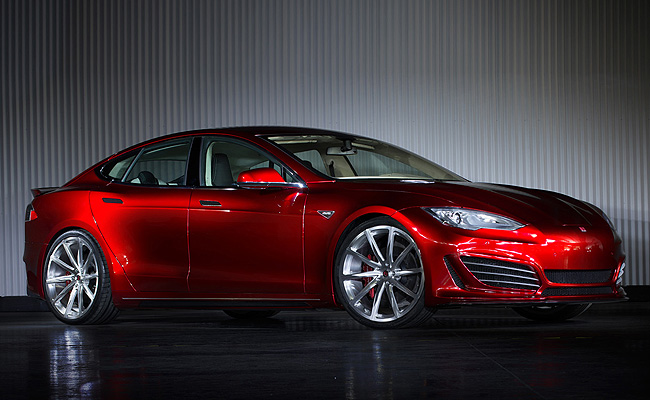 Famed American tuner and niche car manufacturer Saleen has gotten its hands on a Tesla Model S, using it as a donor vehicle to create the Saleen FourSixteen high-performance electric car, which "can drive the streets of Monaco and set records at Laguna Seca."
The FourSixteen sports a redesigned front fascia from the Model S supposedly to ensure that it maintains a low-pressure area as air accelerates around the chassis. Aiding in this even further is the redesigned V-shaped hood that directs hot air away from the drivetrain cooling system while generating downforce across the front section. Saleen's aerodynamic redesign of the Model S continues at the rear with the high-downforce decklid-mounted spoiler and a diffuser that boosts the car's aerodynamic downforce.
Saleen also worked on the interior, with the black leather seats being contrasted by perforated leather accents and Alcantara suede inlays to provide "a true luxury atmosphere." The center console has also been redesigned, giving the front-seat occupants additional center storage, a personal electronic device pocket, and a cupholder all within arm's reach. In addition, the front and rear seats have also been remolded to create four full-bucket seats complete with added bolstering, while the door panels and a full leather-wrapped dashboard feature hand-sewn contrast stitching.
ADVERTISEMENT - CONTINUE READING BELOW ↓
Of course, Saleen worked on the car's electric drivetrain as well with a three-phase, four-pole AC induction motor and copper rotor, together with the all-new 11.39:1 final gear ratio, providing quicker acceleration. The MaxGrip locking differential created specifically for Saleen allows each wheel to efficiently apply rotational force and maximize traction and grip in performance environments. The cooling system of the electric motor has also been improved with the use of a larger volume radiator, upsampled cooling fans, and a high-flow water pump. According to the carmaker, all of the engineered driveline components "increase efficiencies in torque management, give a track-capable throttle response, and provide faster acceleration."
Saleen is now taking orders for the FourSixteen with a starting price of $152,000 (P6.6 million), which includes the donor Tesla Model S sedan (of course).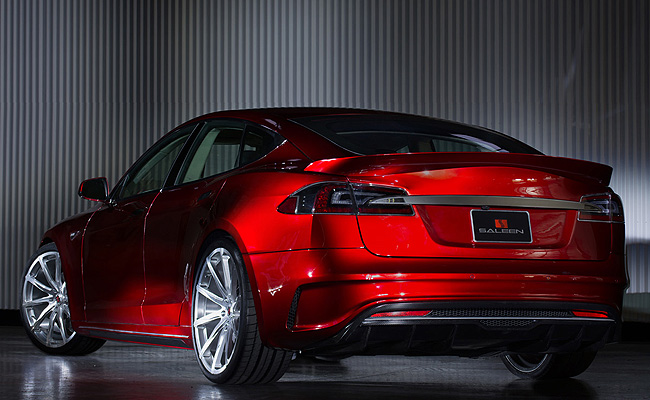 ADVERTISEMENT - CONTINUE READING BELOW ↓
Recommended Videos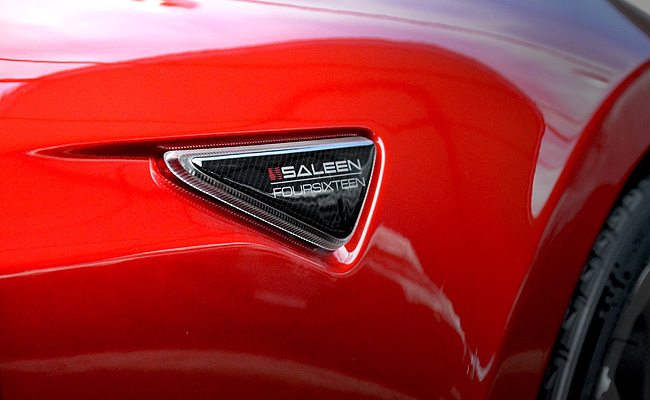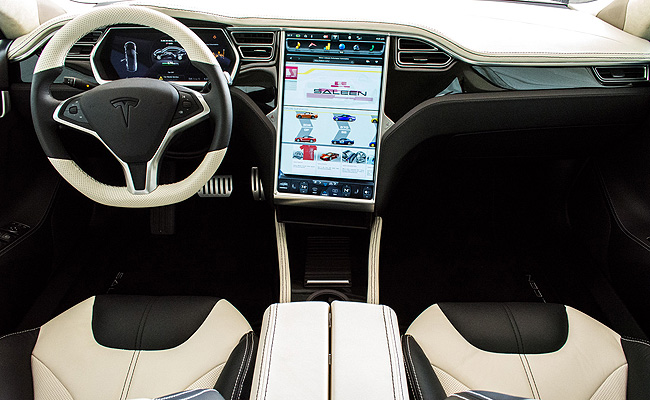 ADVERTISEMENT - CONTINUE READING BELOW ↓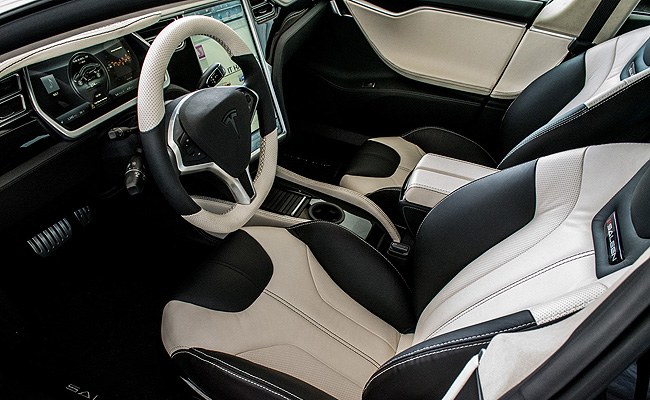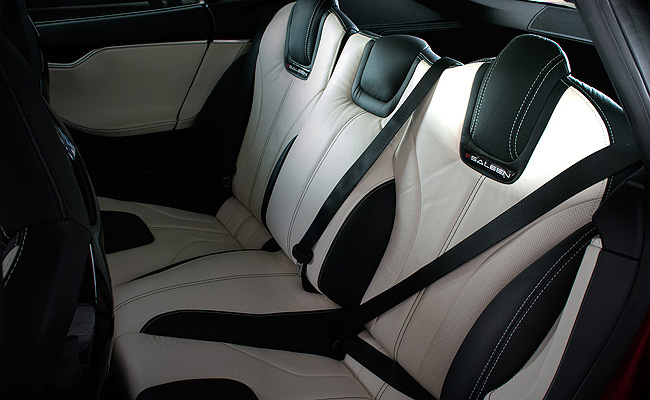 ADVERTISEMENT - CONTINUE READING BELOW ↓