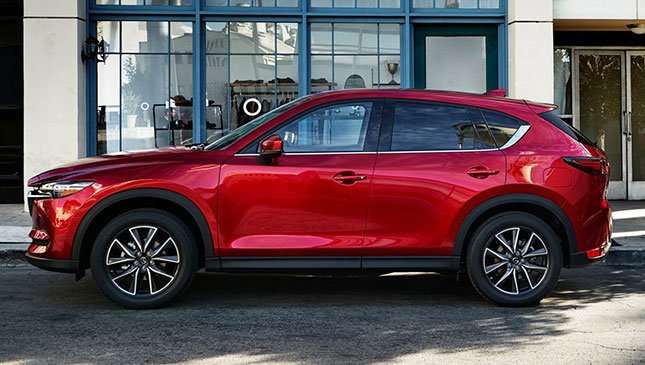 Not too long ago, Honda turned heads in the industry by equipping the all-new CR-V with a third row, turning five seats into seven. The move opened up the long-running crossover to not just a set of new possibilities, but competition as well. Could the all-new Mazda CX-5—which recently made its local debut at the 2017 Manila International Auto Show—become one of them?
If recent reports by the Nikkei ring true, we may just see Mazda's popular Kodo crossover with two extra seats. According to the publication, the Japanese carmaker is planning to sell a longer three-row variant of the CX-5.
"In the summer, we will launch a gasoline-powered car of the multipurpose sports car CX-3 and plan to sell a three-row seat which lengthens the full length of CX-5 in the autumn," the report reads (yes, that's via Google Translate). Keep in mind though that the report revolves mostly around talk regarding domestic sales in Japan.
Further adding fuel to the speculation are spy shots of the alleged seven-seat CX-5 covered in camouflage circulating in the Internet. We'll leave it to you to decide whether or not the images are legitimate.
Can it happen? We certainly think so. Mazda's shown it's not shy with innovating on its current models, as seen in the all-new hardtop MX-5 RF. If ever, will a seven-seat CX-5 appeal to you?