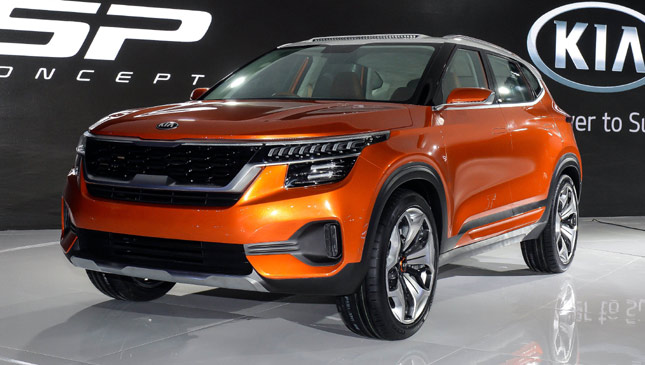 What the market wants, the market gets. And in the case of India, it's even more crossovers. Or at least that's what Kia will have consumers believe, by highlighting its new SP Concept to mark the brand's entry into the densely populated subcontinent.
Unlike the 16 other models which made their debut at India's 2018 Auto Expo, the SP Concept is, well, still a concept. It's a vehicle which the Korean carmaker claims is "inspired by Indian heritage and driven by advanced technology," though frankly we fail to see how. All we have to go on are a pair of photos and not much else.
Continue reading below ↓
Recommended Videos
Based on the looks though, the SP manages to impress, but we do have to say that the front looks a bit too similar to something Land Rover would create. There's a large Tiger Nose grille in black, futuristic headlights that sweep toward the sides, a massive hood, and a muscular overall look about it. Inside, Kia claims a unique layout and the space of a sedan.
"It's still a concept—so it's a little bit exaggerated—but the actual production car will be very close to what you see here at Auto Expo 2018," says Kia chief design officer Peter Schreyer. No performance details, but the official does say it'll have the ability to take on "all kinds of terrain."
Korea's been busy pumping out crossovers lately. A few notable releases have been the Stonic and the Kona. Hopefully the SP manages to stand on its own when it does come out. Considering how saturated the segment's become over the past few years, that'll be no easy task.