In case there weren't enough reasons to leave England behind and emigrate to Australia, some enterprising Strayan speed merchants have something that might tip the balance: the supercharged Mustang R-Spec.
Yes, you've seen supercharged Mustangs before, but this run of 500 R-Specs has a point of difference to the Hennesseys and Shelbys that've come before—they're right-hand drive.
They're also, as we may have mentioned already, supercharged. This is thanks to Herrod Performance, which specializes in gentle, low-key modifications for Aussie Fords, including a  2,000hp Hellion twin-turbo upgrade for the Mustang GT, advertised as a 'street sleeper'. Which gives you some indication of what Herrod's idea of an 'overt racer' might be like, but we digress.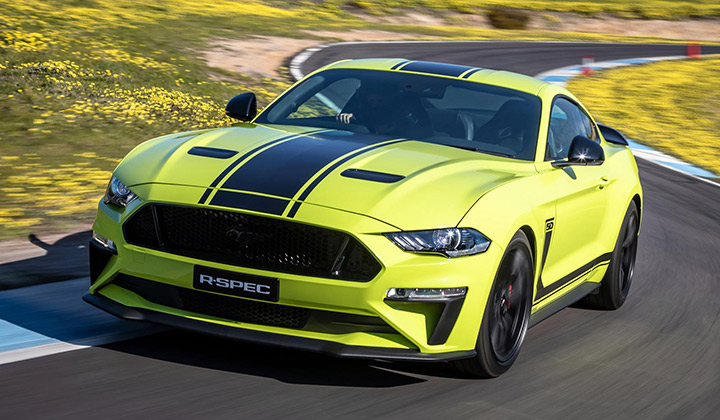 For the R-Spec, Ford actually joined forces with Herrod (possibly because Harrods turned their noses up) to come up with a Ford-approved, factory-warrantied Mustang that'd be sold—in limited numbers, mind—in Ford Australia dealerships. So, you'll be unsurprised to find that power outputs aren't advertised in the thousands of horsepower range.
ADVERTISEMENT - CONTINUE READING BELOW ↓
In fact, power figures aren't advertised at all yet, which is as puzzling an absence as Harold Holt (yeah! Australian references), so we're left guessing a bit. But we do know that the 5.0-liter Coyote engine can get 700hp with a 12PSI roots-type blower, which is what the R-Spec uses. We'd also enjoy the prospect of some very broad, Dukes of Hazzard-style slides in the resulting car, apart from the fact that it's the wrong make and model entirely. But, as ever, we digress.
To rein in whatever amount of power these Mustangs will achieve in the Upside Down, the usual make-thing-harder-for-better-performance tick box has been followed: stiffer, shorter springs and new shocks and adjustable anti-roll bars. Visual cues, like the lurid paintwork, new wheels, rear spoiler and new front valance match the aural cues produced by a new intake and exhaust.
Keen? Well, it's available, early next year, for about £55,000 (P3.5 million), plus the grand or so in flights to get over there. Oh, and the many, many thousands in speeding tickets that you will immediately and inevitably accrue on Australian roads. But hey—even paradise comes at a price.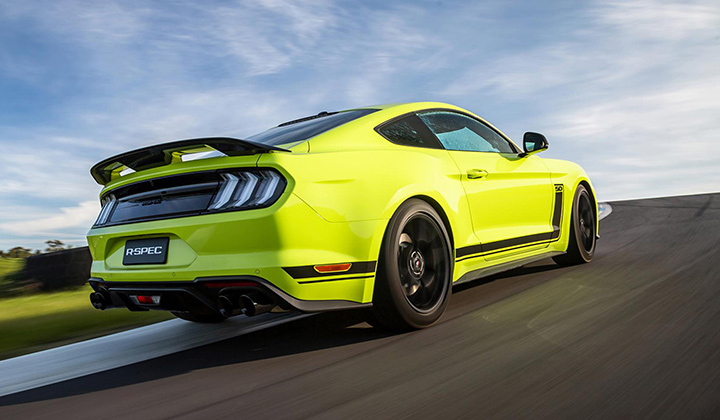 ADVERTISEMENT - CONTINUE READING BELOW ↓
Recommended Videos