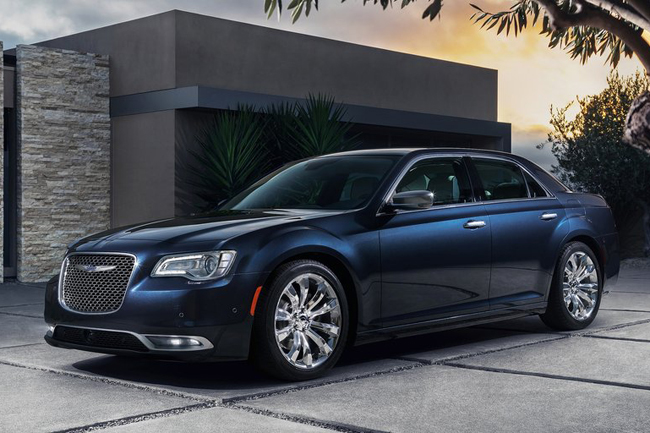 To recapture the swagger of the Chrysler 300C, the American carmaker has introduced an update to its full-size sedan. The face-lifted 300C bowed recently at the Los Angeles Auto Show.
The front features a more sculptured surface, a more prominent grille with added texture, and chrome trim around the grille. The Chrysler wing badge looks like it floats in the middle of the redesigned metal intake. Optional LED fog lamps adorn the lower portion of the bumper, while the LED daytime running lamps form a C shape to assert brand identity.
Perhaps as a reminder that this was a favorite of the hip-hop community--and thus was the epitome of cool--no less than seven new wheel designs are available with this updated 300C. Of course, the wheels to get are the wheel-well-filling 20-inchers.
The rear also has new sculpted LED lamps with an illuminated halo, complementing the restyled, more fluid rear fascia. A pair of polished exhaust tips lend the 300C an air of athleticism.
For the drivetrain, an eight-speed automatic transmission called TorqueFlite now comes standard in all Chrysler 300C models. Accompanying this is a new electronic rotary shift knob, similar to what Jaguars use.
We don't know yet when the new 300C will arrive in our market. We want to see if the mojo is back, so we hope it lands here soon. We hope CATS Motors is reading this.
Continue reading below ↓
Recommended Videos