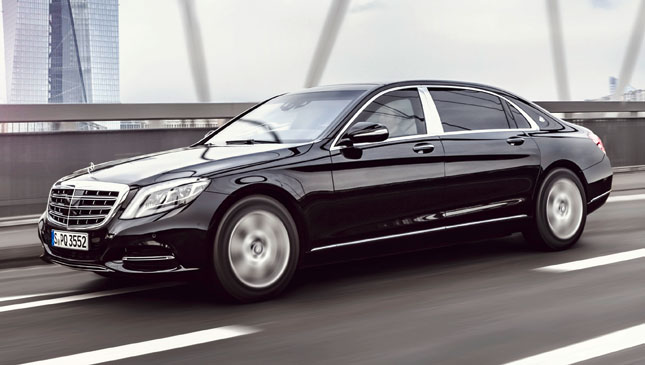 Mercedes-Benz has long been the chariot of choice of many heads of state and captains of industry. The high profile of these VIPs often requires a vehicle that isn't just elegant and stately, but can likewise give them a sense of security. And it is no secret that many specify an armored Benz.
This is the reason for being of the Mercedes Guard line. Since the 1928 Nurburg 480 model, the German luxury marque has been fitting specially made cars and SUVs, with a higher level of protection straight from the factory. Its latest luxury barge is the Mercedes-Maybach S600 Guard. Larger by some 200mm than the standard S-Class, the Maybach S600 is practically a luxury tank on wheels.
The new S600 Guard is the first civilian-spec vehicle to offer the highest level of occupant protection. It has been certified by the German Federal Office of Criminal Investigation to have a Ballistic Resistant Vehicles 2009 Version 2 rating of VR10. Moreover, it has been given an Explosive Resistant Vehicles 2010 rating. In civilian-speak, this simply means that this limo can withstand hardened core bullets fired from an assault rifle, as well as explosions and blasts. The secret to this are the various reinforcements made of armor and high-strength steel placed in strategic places, such as the cavities and the underbody. These help keep occupants safe even under the severest attacks.
Despite being as safe as a tank, the Mercedes-Maybach S600 Guard is as luxurious as any Merc. The 5,453mm body, stretched over a 3,365mm wheelbase, ensures that rear-seat occupants have enough space to stretch out and enjoy the silky ride. They naturally get first-class amenities such as executive seats and voice amplification, among other optional extras.
Needless to say, this luxury sedan has a look that will make heads turn everywhere it goes. After all, that three-pointed star is enough to make security guards stand in attention just by its mere sight. And at this level of security, any diplomat who would want anything safer will have to resort to an uncomfortable and inglorious armored personnel carrier.