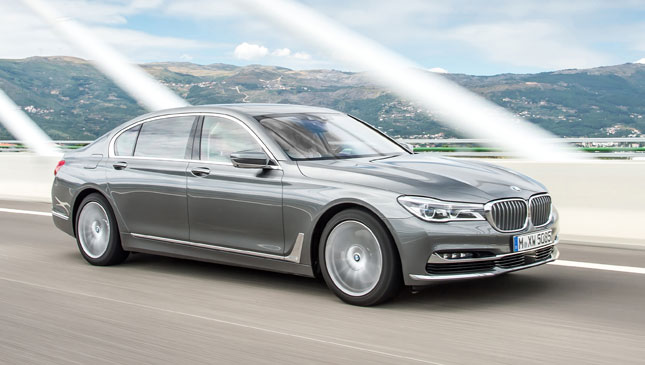 BMW has unveiled its latest 7–Series variant, which is touted to be a technological tour de force. The new 750d and its long-wheelbase counterpart, the 750Ld, pack a marvel of an engine. The 3.0-liter straight-six diesel puts out 400hp and an earth-shaking 760Nm. This is made possible by the world's first quad-turbo mill that features multi-stage forced induction.
The powerhouse lump produces a whopping 2,500 bar of boost pressure that is built up more evenly thanks to the four turbos. The result is a 0-100kph time of 4.6 seconds (4.7 ticks for the 750Ld). And since all the power is transferred to all four wheels via xDrive, drivers are assured of optimum traction at every turn of the tires.
The newly developed version of BMW's TwinPower motor has its distinct advantages in terms of delivery. A stout 450Nm is available from as low as 1,000 rpm. The full 760Nm of twist is on tap between 2,000rpm and 3,000rpm. Part of the credit also goes to the eight-speed Steptronic gearbox that transmits the juice seamlessly and confidently.
From the previous-generation diesel's already tech-savvy tri-turbo configuration, the latest quad-turbo powerplant also features the newest common-rail direct-injection system. Utilizing Piezo injectors, the technology ensures constant fuel supply for a drive that is both potent and fuel-efficient.
The quad-turbo engine found under the hood is just one of the many advancements seen in the latest 7-Series. It joins proprietary BMW stuff like Carbon Core architecture, Remote Parking, Gesture Control and Laser Headlights.
The new 750d is the best way to go if you want diesel luxury--power and fuel economy in one desirable package.
ADVERTISEMENT - CONTINUE READING BELOW ↓