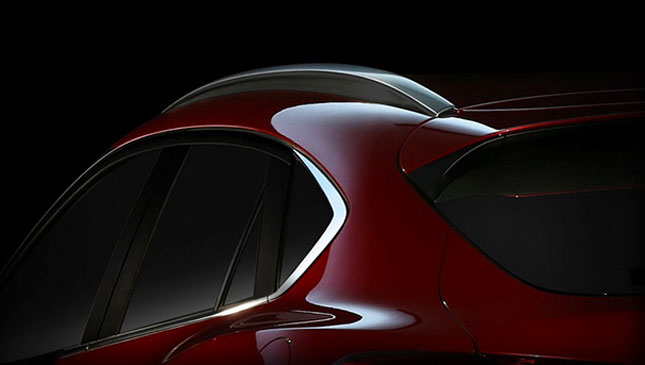 Mazda's Zoom-Zoom spirit is so infused into the brand that even the CX line of crossovers delivers loads of fun behind the wheel. And if you can't get enough of the CX-9, the CX-5 or the CX-3, then you might be excited to learn that Mazda is set to debut yet another addition to this sporty yet functional family. The new CX-4 will be revealed at the upcoming Auto China motor show next month.
Just like its other crossover siblings, the CX-4 will combine the functionality of a modern SUV, with the chic and sleek lines of the Japanese carmaker's Kodo Soul of Motion styling language. Moreover, the full range of Skyactiv technologies that harmonize the engine, the transmission, the chassis and the body into one cohesive unit are present here.
While no other details about the new CX-4 have been revealed as of press time, the Mazda booth promises to be a must-see display. The 3, the 6 and the CX-5 will be present. Besides these stalwarts, Mazda will also be showing off specially prepped versions of the 3 and 6 China Touring Car Championship race cars.
Auto China, also known as the Beijing Motor Show, will run from April 29 to May 4. While we're truly excited to see what the all-new CX4 looks like, initial reports say this is only for the Chinese market for now. We hope it doesn't stay that way.
Continue reading below ↓
Recommended Videos