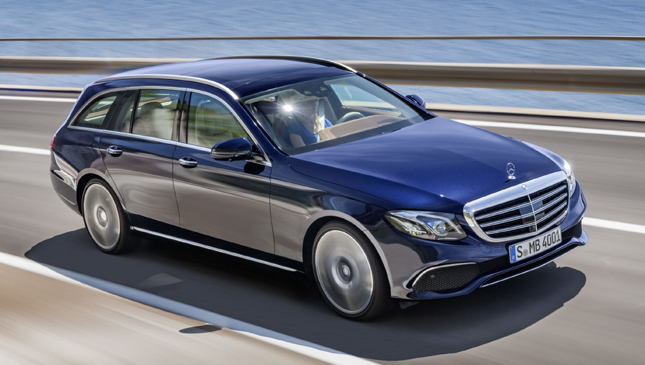 Every new generation of the Mercedes-Benz E-Class carries with it a host of different body styles. There's the sedan, the coupe and, of course, the wagon--the latter being particularly popular all across the globe. In fact, you might still see a few vintage W123 wagons on the road today.
Six generations on, the E-Class continues to be a crowd favorite. The latest iteration makes its world premiere at the Mercedes Cup tennis tournament in Stutgart, promising loads of space and style--two attributes that have been the model's hallmarks since day one.
The newest model offers up to 1,820L of cargo volume and a folding third-row bench with a versatile, kid-friendly 40:20:40 split-folding configuration. Even better is its sloping rear roofline, putting emphasis on the enormous interior capacity.
The magic of this vehicle, though, has to be its intelligent use of space. From as little as 670L, the room can be increased in increments, thanks to a rear seatback that can be angled from as minutely as 10 degrees. This allows for unparalleled space maximization.
ADVERTISEMENT - CONTINUE READING BELOW ↓
At launch, the new E-Class wagon can be ordered with either gasoline or diesel motors. The diesel range consists of 1,950cc four-cylinder mills capable of 150hp/360Nm and 194hp/400Nm for the E200d and the E220d, respectively. A 3.0-liter V6 capable of 258hp/620Nm is also available for the E350d.
Those who prefer gasoline power can opt for either a 2.0-liter engine capable of 184hp/300Nm in the E200 and 211hp/350Nm in the E250, or a 3.5-liter V6 with 333hp/480Nm for the E400 4Matic.
Performance-minded family men, however, might want to consider the newest member of the E-Class wagon range: the E43 AMG 4Matic. This baby packs a 3.0-liter V6 with 401hp and 520Nm. This makes it the ultimate sleeper, with a 0-100kph time of 4.7 seconds.
Whichever variant you choose, you'll never feel like you're compromising your style--all of them feature the same sleek lines and practical space.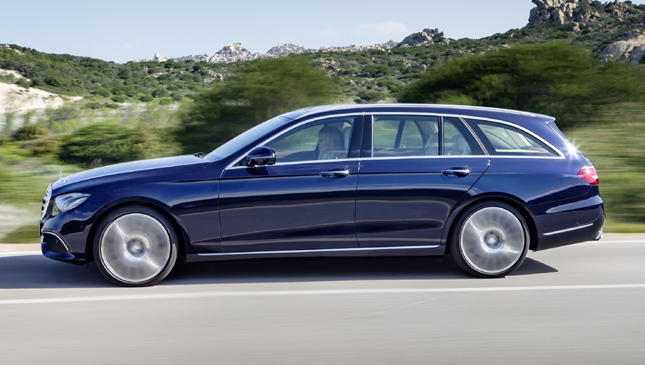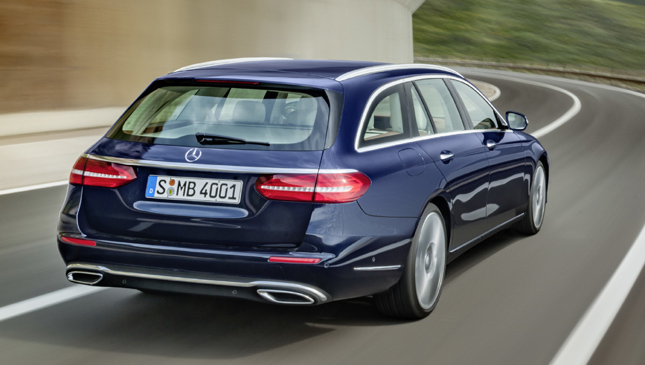 ADVERTISEMENT - CONTINUE READING BELOW ↓